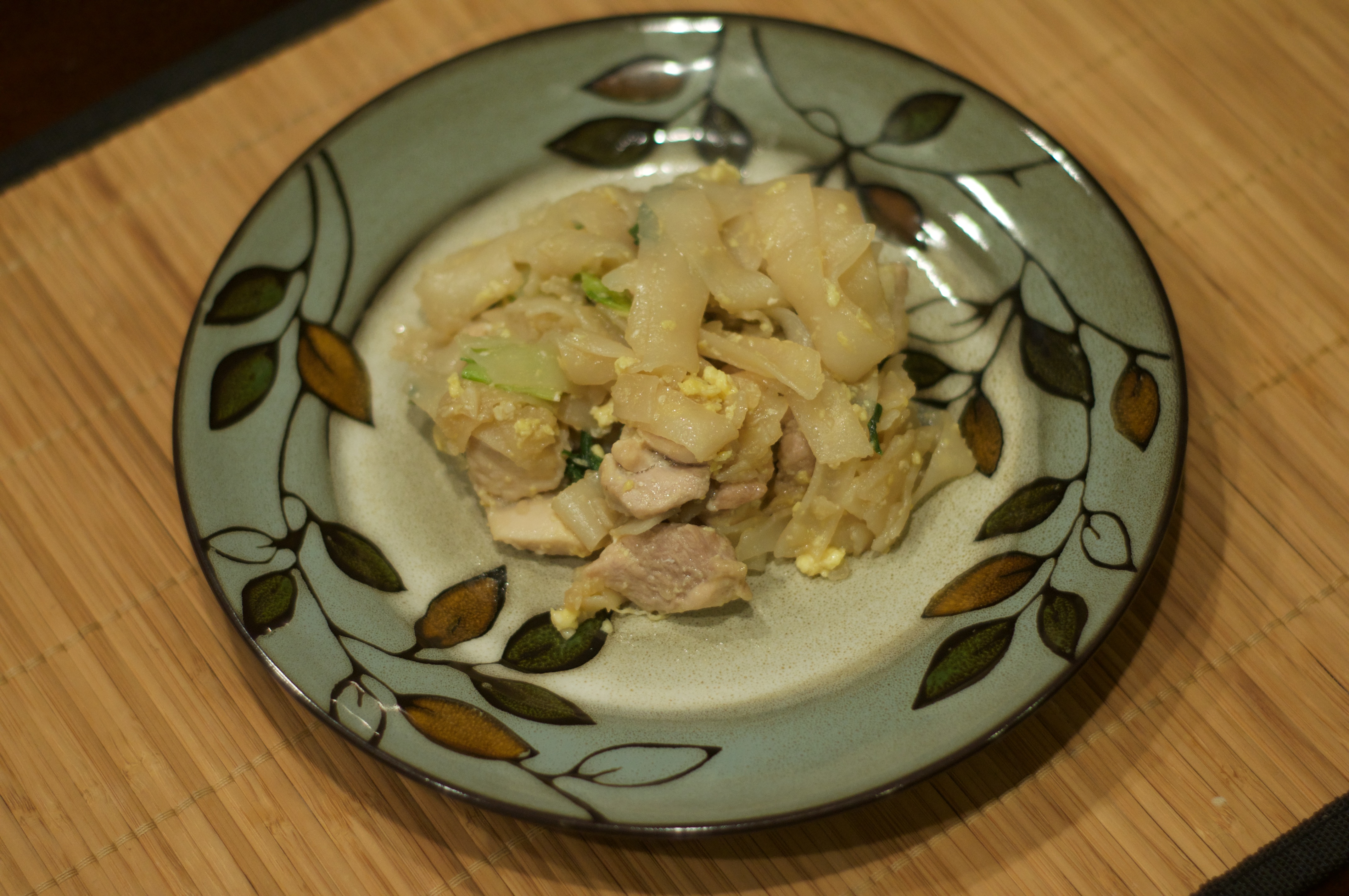 Pad See Ew
I'm normally not a big fan of Thai food.  However, I recently had some pineapple fried rice from a Thai restaurant and I loved it.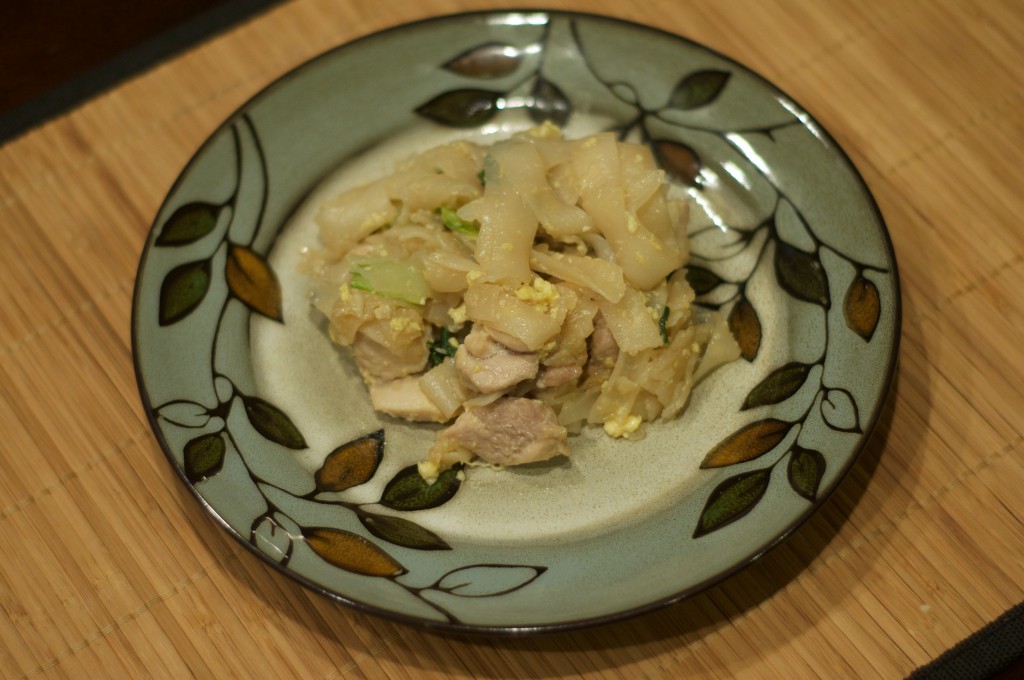 Ever since then, I decided to give Thai food another try.  I can't say that I love all Thai food now, but there are some Thai dishes that I do enjoy.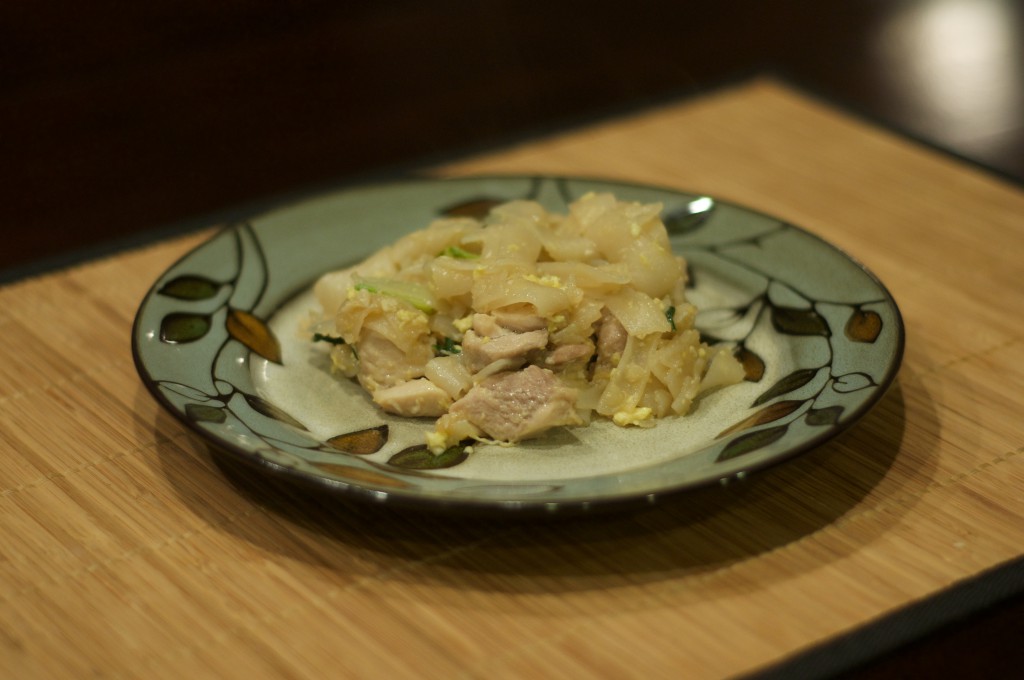 Pad See Ew happens to be one of those dishes.  I've always liked flat rice noodles, and the seasonings that are in this dish are often in other Asian dishes.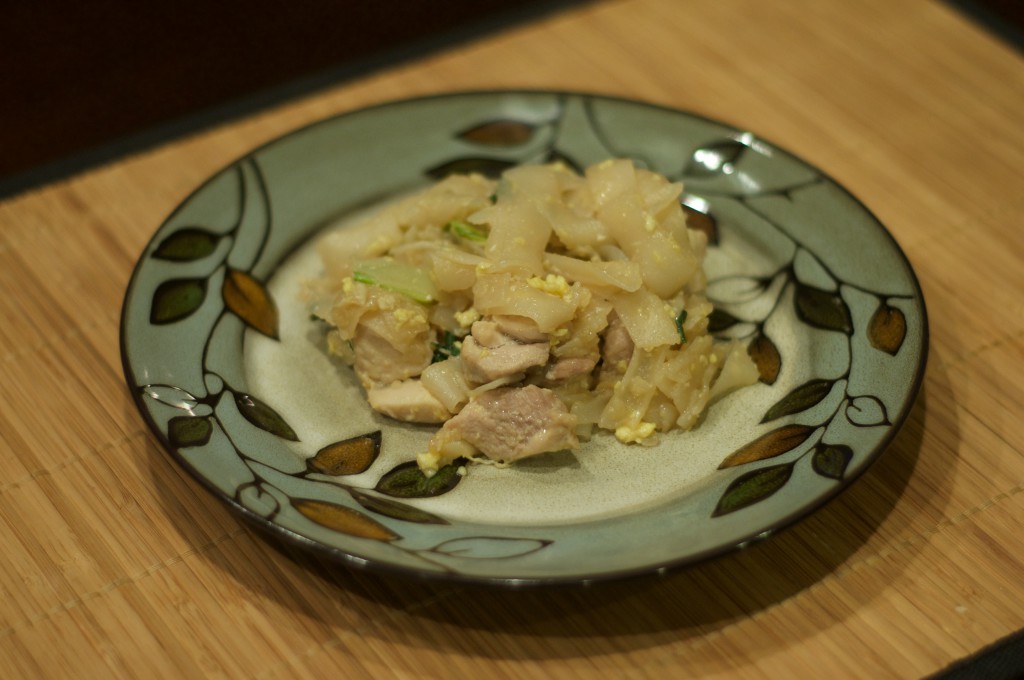 I like to use fresh flat rice noodles for this dish.  These noodles need to be used quickly since they are not refrigerated.  As a result, they will become moldy if not used within a day or two.

Pad See Ew
Ingredients
For the Sauce:
2 tablespoons light soy sauce
1 tablespoon fish sauce
1 tablespoon oyster sauce
1 tablespoon sugar
For the Pad See Ew:
8 ounces fresh flat rice noodles
2 tablespoons olive oil
2 cloves garlic, minced
4 ounces boneless, skinless chicken thighs, cut into bite sized pieces
6 ounces bok choy, chopped
2 eggs, beaten
Instructions
In a small bowl, combine all the ingredients for the sauce. Stir to combine.
Loosen the noodles so that they do not stick together.
Heat olive oil in a large skillet, over high heat. Add garlic and sauté for 30 seconds. Add the chicken and sauté until the chicken is cooked through, about 5 minutes.
Add the noodles and bok choy to the chicken and stir to combine. Sauté until bok choy has wilted, about 3 minutes.
Add the sauce to the chicken mixture and continue to sauté the chicken mixture. Push the chicken mixture to the edges of the skillet and pour the eggs into the middle. Stir the eggs a few times and then push the noodle mixture back onto the eggs, stirring to combine. Continue to sauté the noodle mixture until the eggs are cooked.
Serve hot.
Adapted from Rasa Malaysia