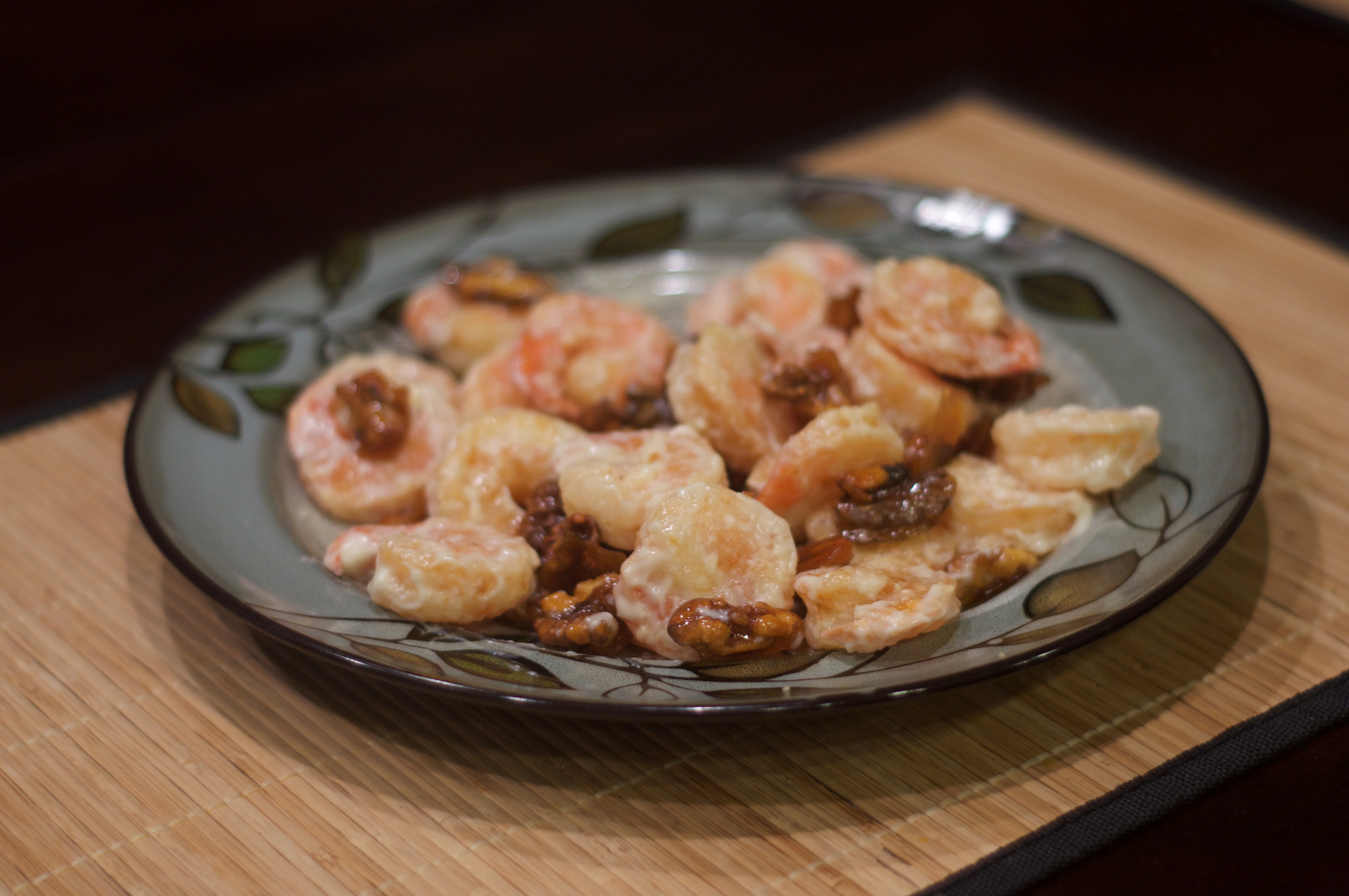 Honey Walnut Shrimp
This is the dish that started it all.  Yup, this dish is the reason that I wanted to "learn how to cook".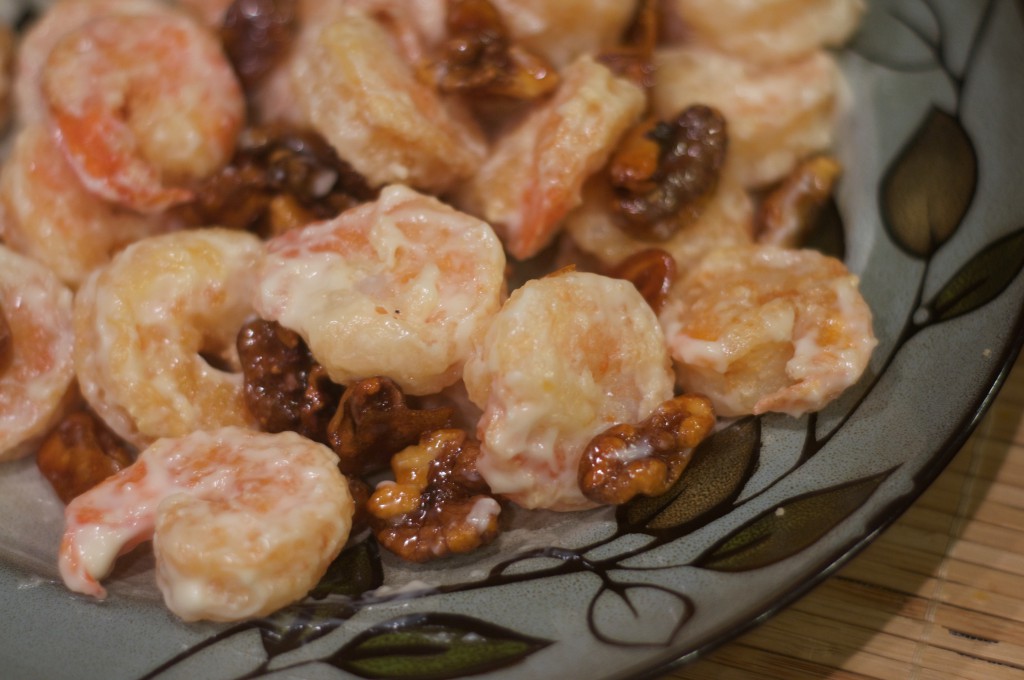 Now you may be wondering why it took me so long to finally post this recipe.  Well, the truth is that when I first started cooking, I didn't understand the value of spices (or a spice rack)!  I simply omitted ingredients which I didn't have.  Yes, many of the items I made were quite bland.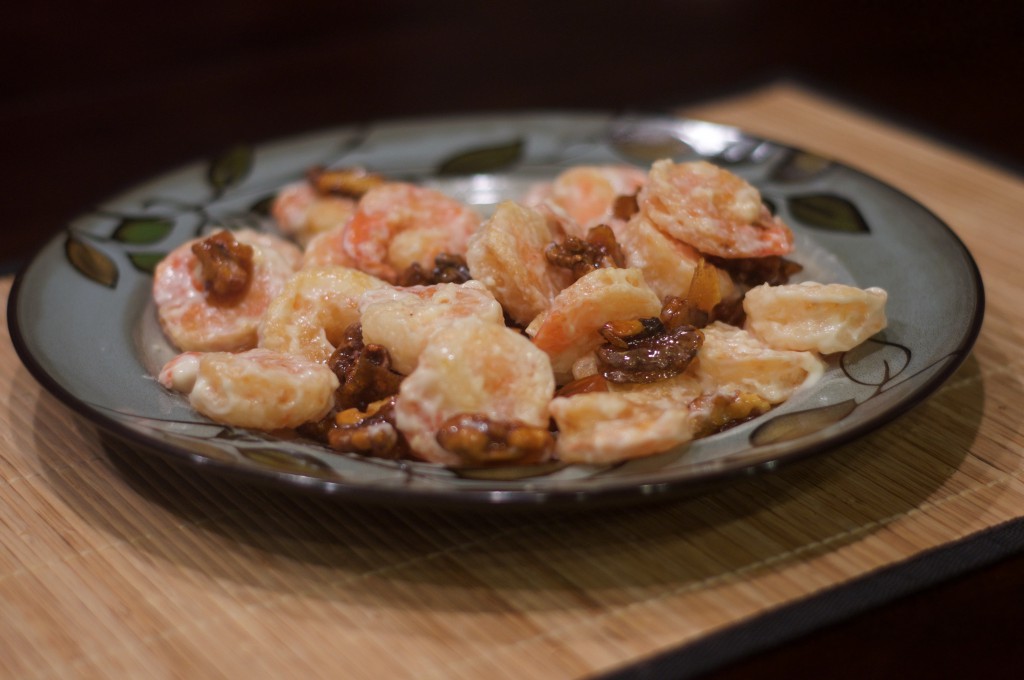 I think when I first made this recipe, I omitted the walnuts altogether, since I didn't have them.  I also overcrowded the shrimp when I was frying it.  The first "batch" was fine, but the second "batch" was much darker.  When I say "darker", I mean almost burnt.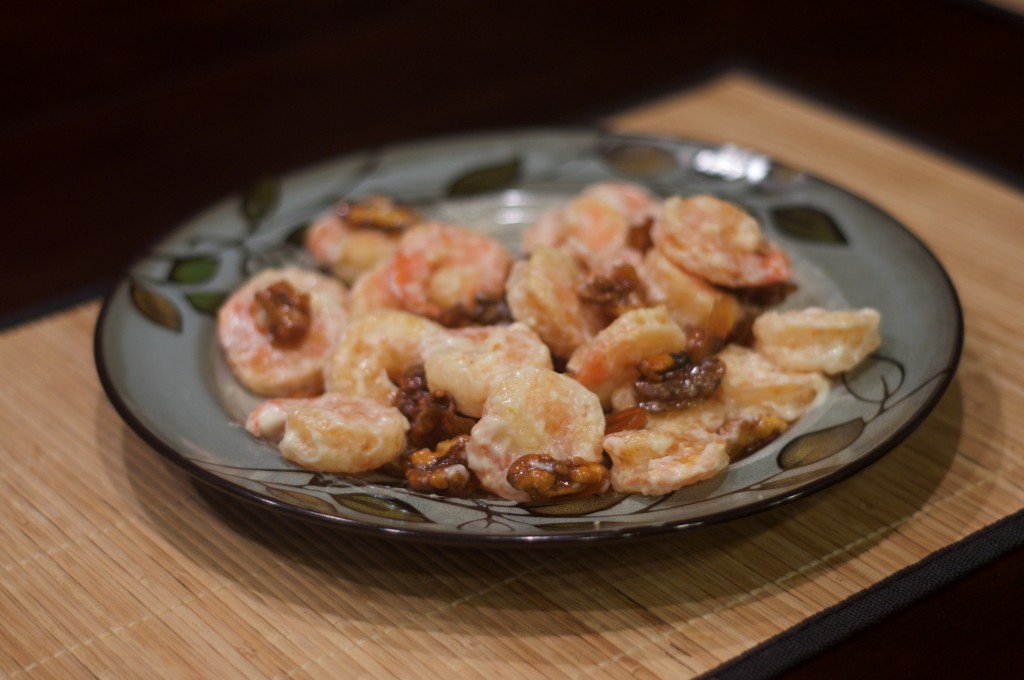 But, I love Honey Walnut Shrimp, so I persevered.  I put this recipe on the back burner and tried other recipes instead.  I learned how important it is to have the essential ingredients on hand, and how NOT putting in certain spices will definitely change the flavor of your dish.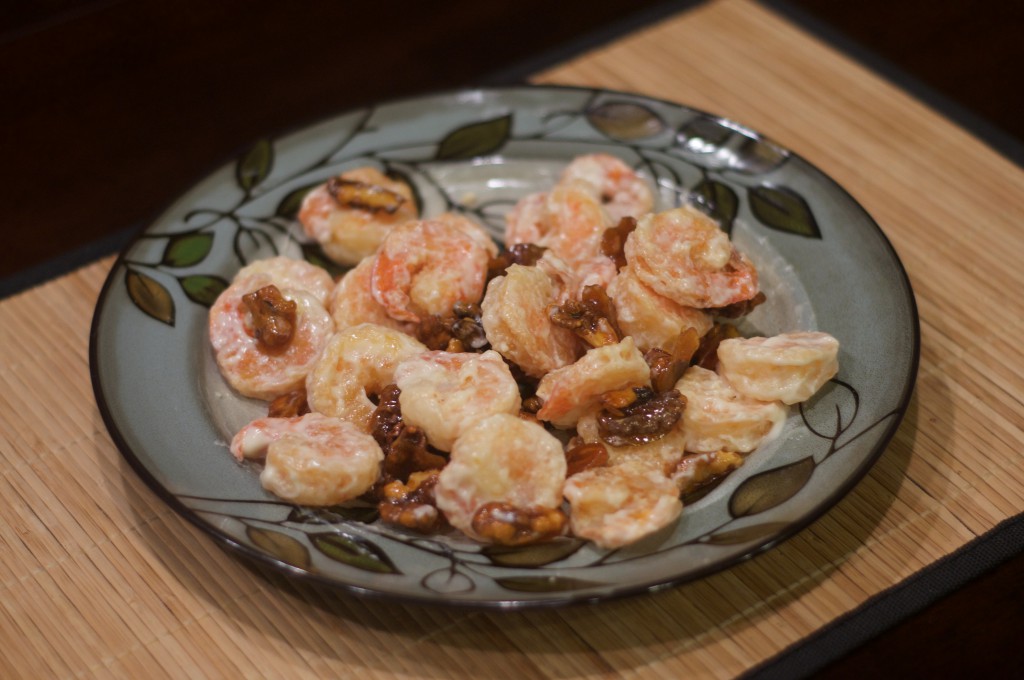 Here is the delicious recipe for Honey Walnut Shrimp.  It takes a while to make, but is absolutely worth the effort.

Honey Walnut Shrimp
Ingredients
For the shrimp
1 egg white
1 pound (31-40 pieces) of shrimp, peeled and deveined
3 tablespoons mayonaise
½ tablespoon honey
½ tablespoon sweetened condensed milk
1 teaspoon lemon juice
½ cup cornstarch
Oil for deep frying
For the glazed walnuts
½ cup water
½ cup walnut halves
½ cup sugar
Instructions
Line a baking sheet with parchment paper. Line a large plate with paper towels.
In a medium sized bowl, combine the egg white and shrimp. Mix so that the shrimp are coated in the egg white. Place cornstarch in another bowl.
In another bowl, combine the mayonnaise, honey, condensed milk, and lemon juice. Stir to combine.
Bring ½ cup water to a boil in a small pot, over high heat. Slowly stir in sugar. Continue to heat the sugar water, stirring frequently, until the mixture turns a golden color. Add the walnuts and mix so that the walnuts are coated in the glaze. Lower the heat to medium and cook for another 1 minute. Transfer walnuts to the prepared baking sheet, in a single layer, leaving space between each walnut piece. Set aside.
Heat oil in a deep pot. Working in batches, dip the shrimp in the cornstarch, shaking off excess cornstarch and dry the shrimp until cooked. Place cooked shrimp on the prepared plate. Dab the shrimp with paper towels, removing excess oil.
Place cooked shrimp in the mayonnaise mixture and mix so that the shrimp is well coated. Top honey walnut shrimp with the glazed walnuts. Serve immediately.
Adapted from Rasa Malaysia