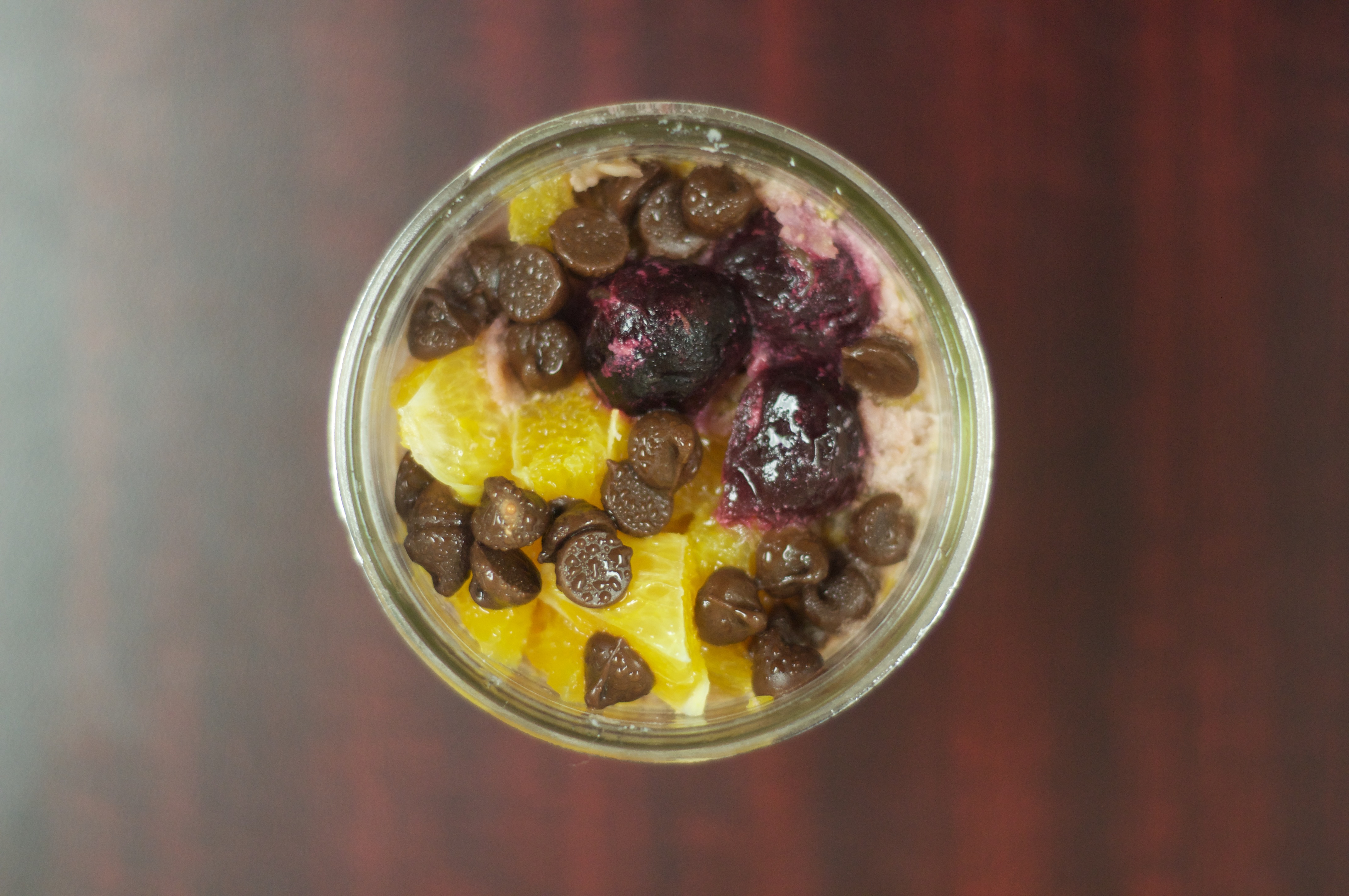 Orange, Cherry and Chocolate Oatmeal
Oranges, cherries and chocolate are probably not flavors you would normally associate with oatmeal.  They're usually associated with desserts, such as chocolate covered oranges, cherry cordial, or simply just bars of chocolate.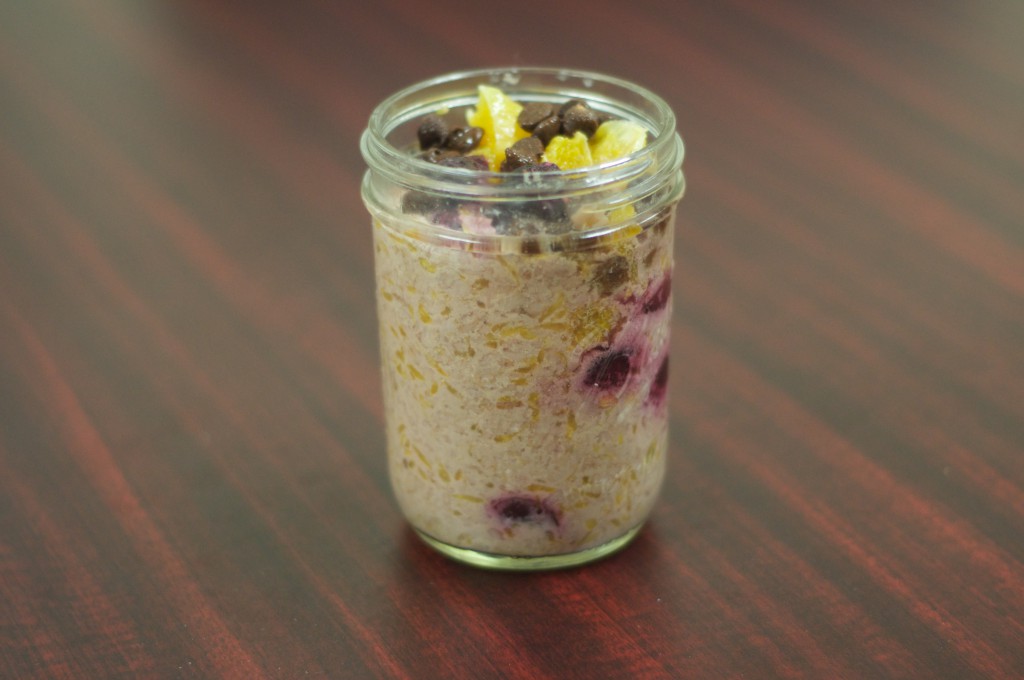 But when you buy a 10 pound bag of oranges from the farmer's market, you tend to try to find creative ways to use up oranges.  Why did I buy so many oranges you ask?  They had samples at the farmer's market and these oranges were just so amazingly sweet, I thought I could just sit there and eat them all day.  But as with many farmer's market purchases, the sample is not always representative of the actual product.  Don't get me wrong, I enjoy farmer's markets.  But it's difficult to find a 10 pound bag of oranges where all of the oranges are as amazingly sweet as the sample.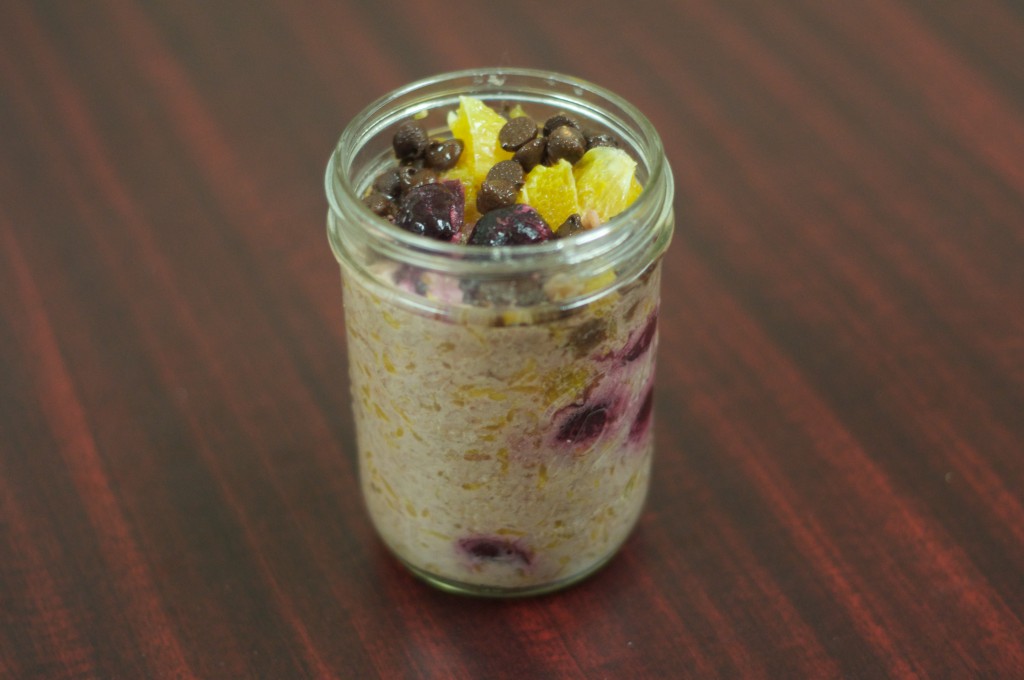 True, I would probably have this same issue if I bought 10 pounds of oranges from the supermarket.  However, the supermarket doesn't usually have samples, so you are taking a risk when buying such a large amount of oranges.  The difference is, that since there weren't any samples, there isn't as much of an expectation for all the oranges to be sweet.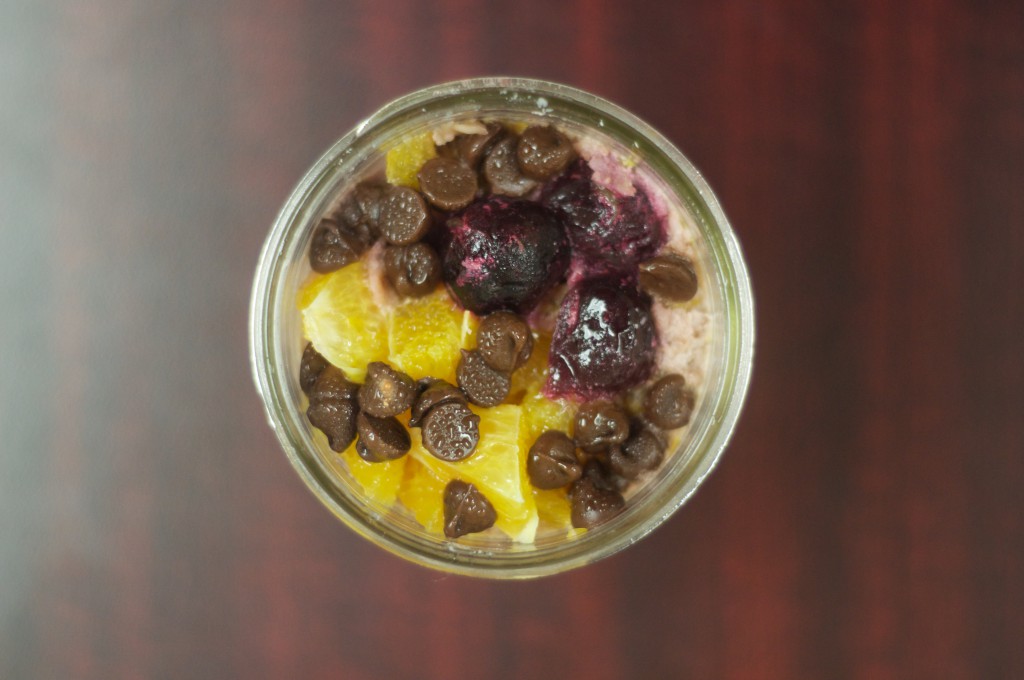 Give this recipe a try if you have some extra oranges laying around.  You won't be sorry.

Orange, Cherry and Chocolate Oatmeal
Ingredients
10 frozen cherries
1 cup milk
1 orange
½ cup rolled oats
2 tablespoons chocolate chips
Instructions
Remove cherries from the freezer. Place them on a plate to defrost (there is no need to defrost them in the microwave).
In a small pot, heat milk over medium high heat. Meanwhile slice and peel orange. Cut into small pieces. Once cherries have defrosted enough, cut them in half.
Once milk has come to a boil, reduce heat to medium and add rolled oats. Also add half of the cherries and half of the orange chunks. Cook for 5 minutes, or until most of the liquid has been absorbed.
Top with remaining cherries, remaining oranges and chocolate chips. Serve hot, or refrigerate overnight and serve cold.
Adapted from The Oatmeal Artist