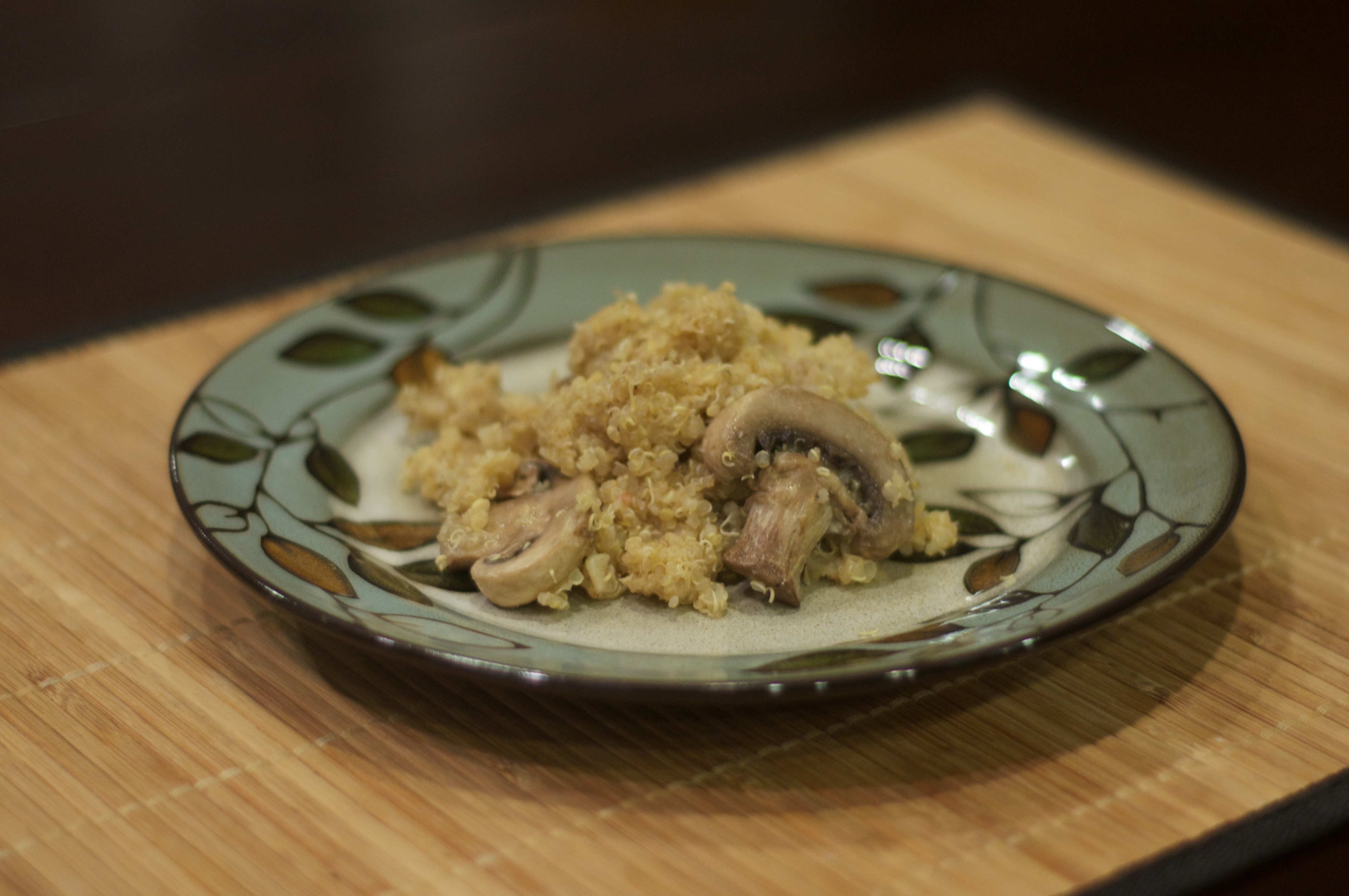 Garlic Mushroom Quinoa
Mike and I first discovered quinoa at the farmer's market.  There was a vendor there who was selling packets of uncooked quinoa, with seasoning.  All you had to do was add water, salt and butter and cook it according to the instructions on the package.  It was pretty simple.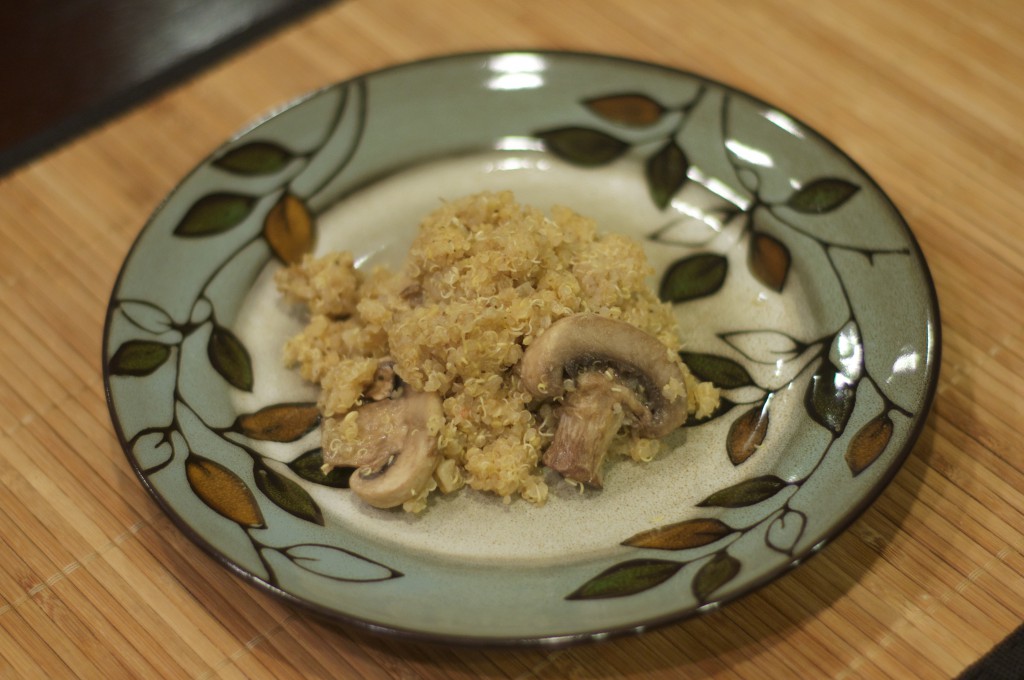 Since she had samples, we of course had to try it out.  At first Mike was hesitant to try it out.  I have to admit, quinoa looks kind of weird if you've never had it before.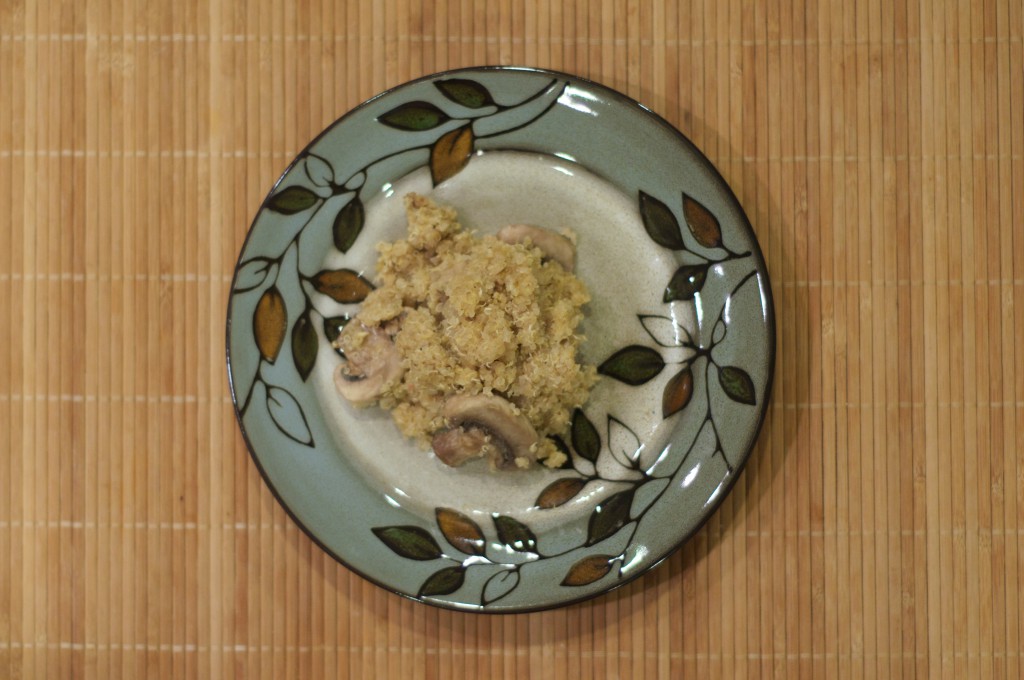 After one small bite (she only gave out small samples), Mike was in love.  We bought a package of quinoa from the vendor that day.
This is a quinoa recipe which includes healthy ingredients, such as garlic and mushrooms, is for those who want to try out quinoa, but aren't able to try samples of cooked quinoa at a farmer's market or other location.  It's also great for people who have tried quinoa and love it.  If you don't like quinoa, well, then this recipe probably isn't for you.

Garlic Mushroom Quinoa
Ingredients
1 cup uncooked, rinsed, pre-washed quinoa
1 tablespoon olive oil
5 garlic cloves, minced
8 ounces sliced mushrooms
½ teaspoon dried thyme
Salt and pepper, to taste
2 tablespoons grated Parmesan cheese
Instructions
Bring two cups of water to a boil in a medium pot. Add quinoa and stir to combine. Cover, reduce heat to medium and cook quinoa until most of the water has been absorbed, about 20 minutes. Remove from heat, fluff quinoa and set aside.
Heat olive oil in a large pan, over medium high heat. Add garlic cloves and sauté until fragrant, about 30 seconds. Add mushrooms and thyme and sauté until mushrooms are tender, about 4 minutes.
Add quinoa to the mushroom mixture and stir until well combined. Stir in Parmesan cheese.
Serve immediately.
Adapted from Damn Delicious