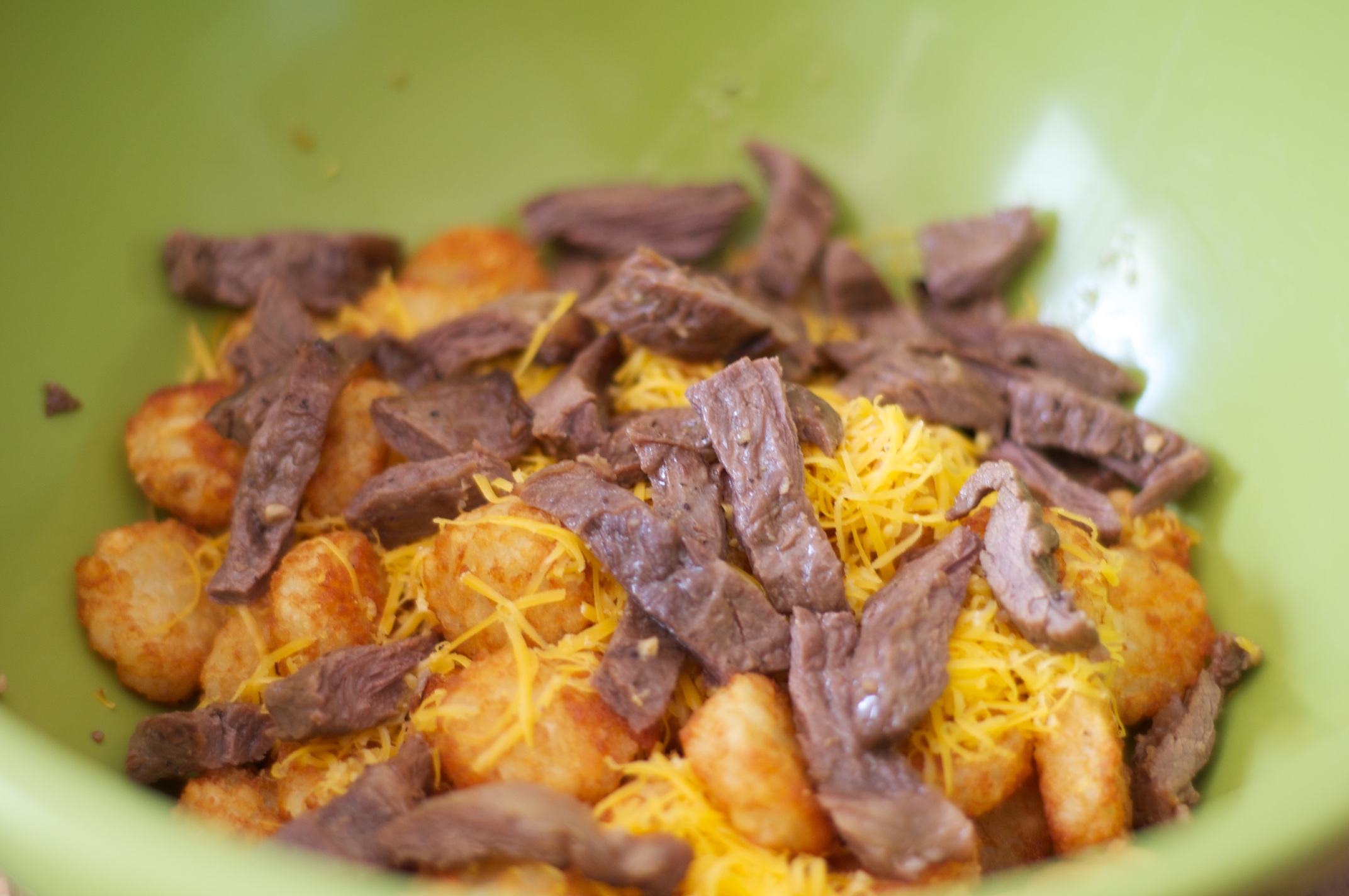 Kalbi Chunk'd Tots
I love Korean Short ribs! They are just so sweet and savory, with caramelized sugar, grilled to perfection. Well, that is when they are made correctly. I've also had "bad" Korean short ribs which were too salty, or burnt to a crisp, or half raw. I didn't really eat these last ones, but I did taste them.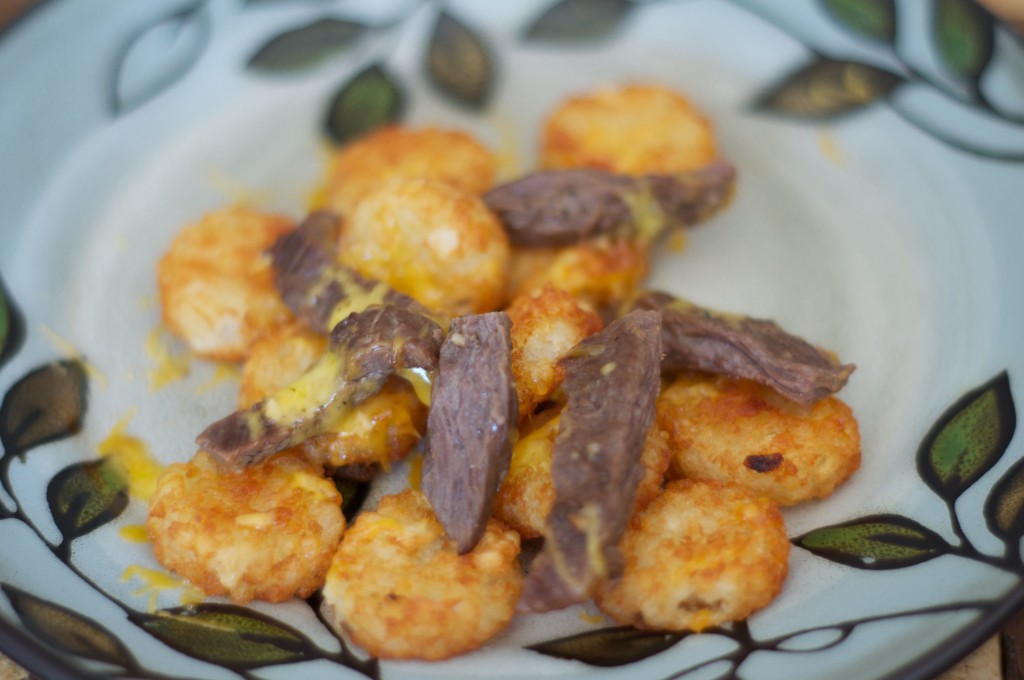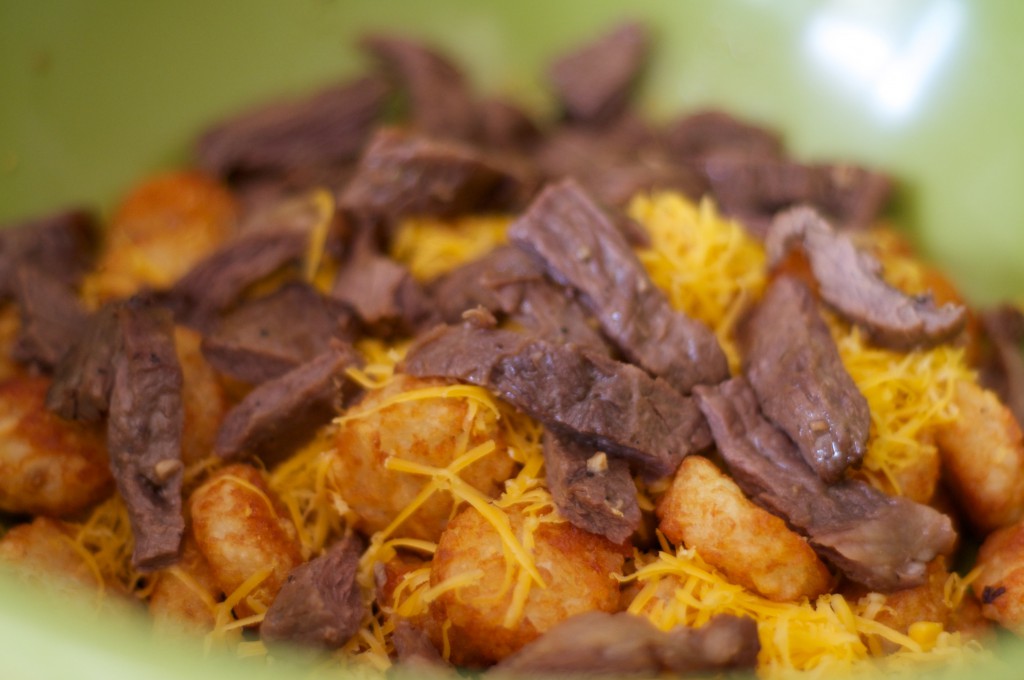 Although Korean short ribs do taste best when accompanied with rice, they can really be eaten with anything. Noodles, salad, broccoli, mashed potatoes, or even tater rounds. Tater rounds are similar to tater tots; you can think of them as the shorter, rounder cousin of tater tots.
Korean short ribs are traditionally made using "thin cut short rib" meat. The ribs are usually cut so that they are not much thicker than a quarter inch. Marinated Korean short ribs are readily available for purchase at most Asian grocery stores, but why would you, when you can easily make your own at home? The best part is that you control the ingredients which are in the marinade.
I chose to make Korean Short Ribs, or Kalbi using flap meat instead of the "traditional" short ribs because short rib meat is so fatty. I had also recently bought flap meat because it was on sale and I was trying to find ways to use it up. Another nice aspect of flap meat is that it is boneless!
I chose to cut up the marinated flap meat and eat it over the baked tater rounds which I had in the freezer. The result was delicious!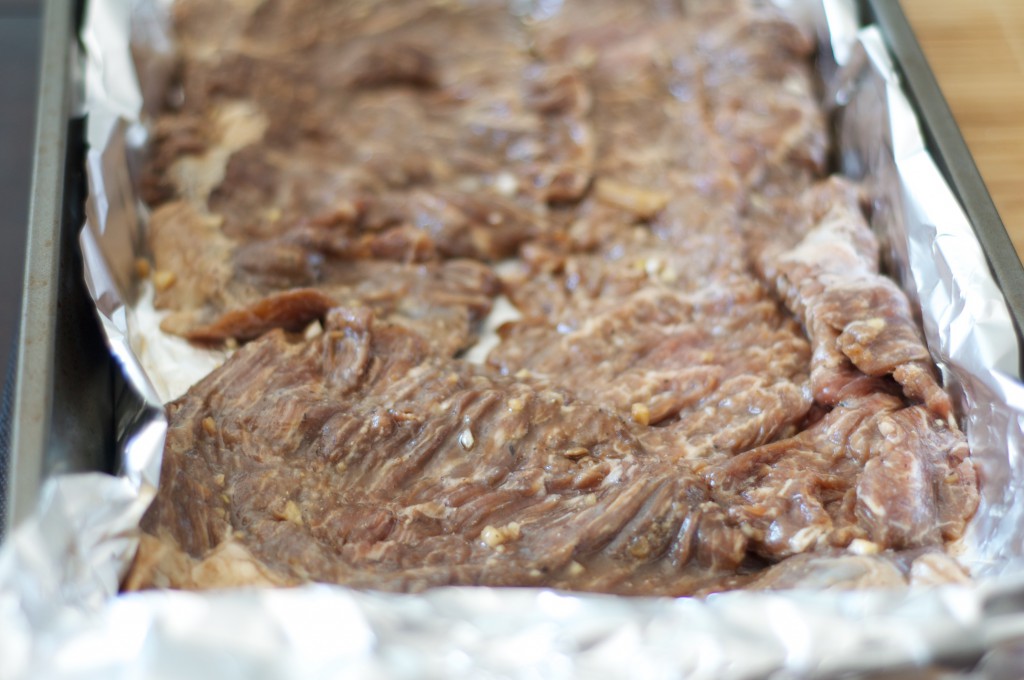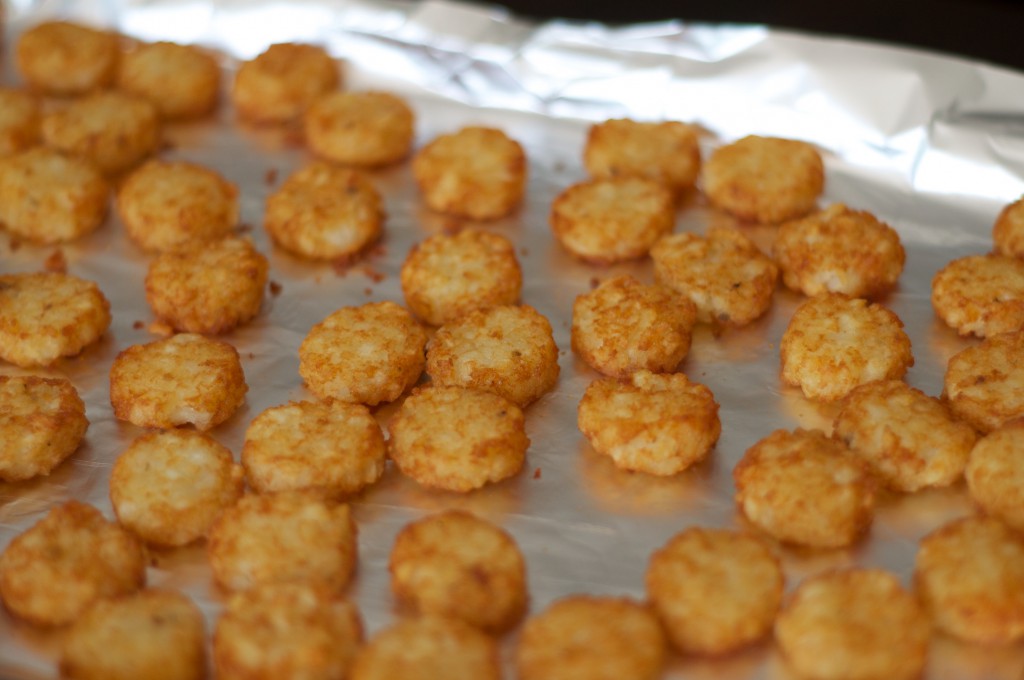 Kalbi Chunk'd Tots
Ingredients
For the marinade:
1 cup low sodium soy sauce
2 tablespoons olive oil
1 tablespoon minced garlic
1 teaspoon pepper
½ large onion, sliced
1 apple, sliced
For the dish:
1 pound flap meat or flank steak
1 cup shredded cheddar cheese
1 pound potato rounds
Salt to taste
Instructions
Combine the soy sauce, olive oil, garlic, pepper, onions and apple in a zipper top plastic bag. Add the meat and massage the bag so that the beef is fully coated with the marinade. Marinate the meat overnight in the refrigerator. Turn the meat periodically so that the meat is roughly evenly marinated.
When ready to prepare the meal, preheat the oven to 400 F. Line a baking sheet with foil and place the tater rounds on the foil, in a single layer. Bake for 20 minutes, or until the tater rounds are golden and crispy. Set aside
Line a baking sheet with foil and place the meat on the baking sheet in a single layer. Roast the meat at 400 F for about 5 minutes on each side, or until it is cooked to desired doneness. Alternately, grill the beef on a barbecue. Cut the meat into bite sized pieces.
Transfer the potato rounds to a large bowl. Sprinkle with salt if desired. Top with the shredded cheese and then the beef.
Serve immediately.
Adapted from Eat Street by James Cunningham