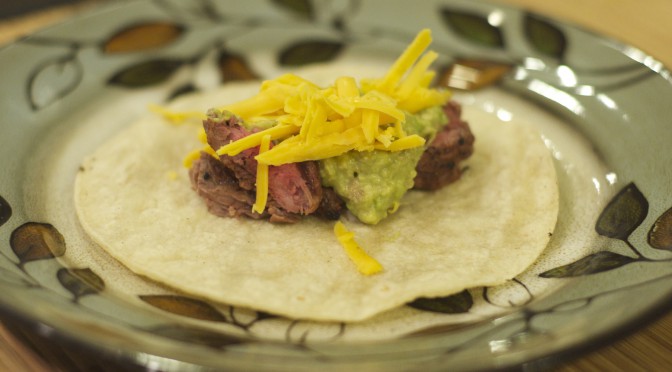 Carne Asada "Street" Tacos
We had quite a bit of this awesome flank steak and were trying to come up with some recipes to use it on. The natural thought for flank steak always has been to make Carne Asada of course, however, I have never been quite adventurous enough to give it a whirl.  We absolutely love the Carne Asada Street Tacos that we have bought in the past and so I could not resist giving it a whirl.
I wasn't sure about marinating the steak in orange juice, but I decided to try it anyway.  The orange juice really gives it a different flavor that I wasn't expecting.  I also considered omitting the cilantro because I hate cilantro, but you really can't taste it.
Putting the marinade together was actually quite simple and only took a couple of minutes. We wanted to eat the meat that same night and so we only let the meat soak in the marinade for about 3-4 hours.  These taste much better if they are allowed to marinate over night.  Cooking on the BBQ was quite simple and quick and even I did not mess it up!!!
We ate the tacos with Corn Tortillas, the Carne Asada, Homemade Guacamole, and Cheese. Simple but really sweet! It came out absolutely amazing and we thoroughly enjoyed this recipe and would make it again in a heartbeat whenever the meat is on sale again.
Finished cooked Carne Asada meat.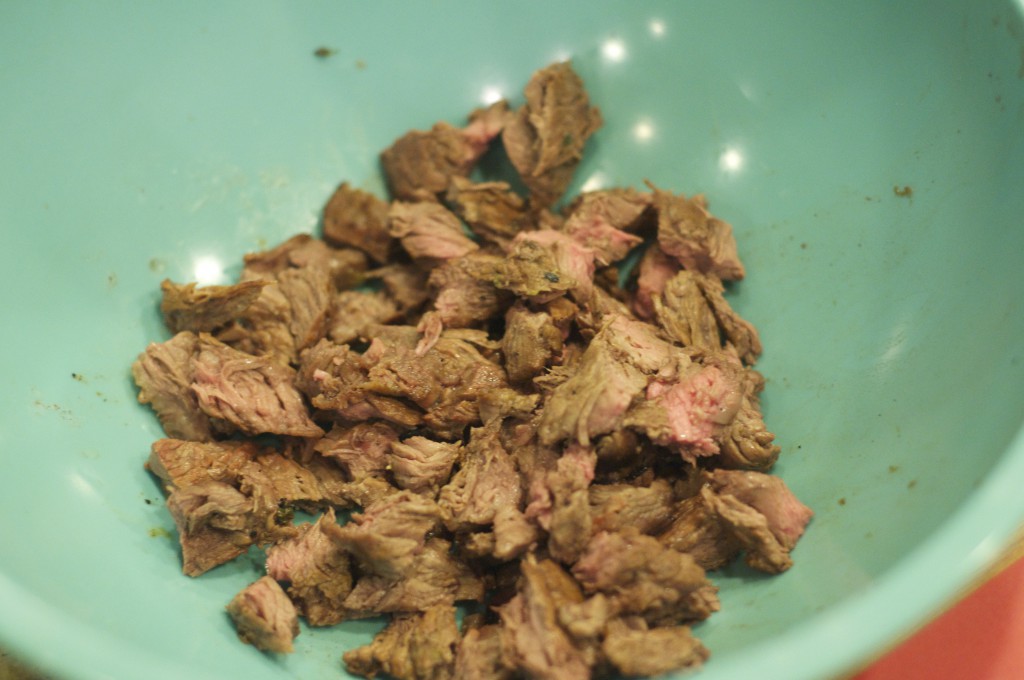 Slicing up the meat into dime sized pieces to put it into the tacos.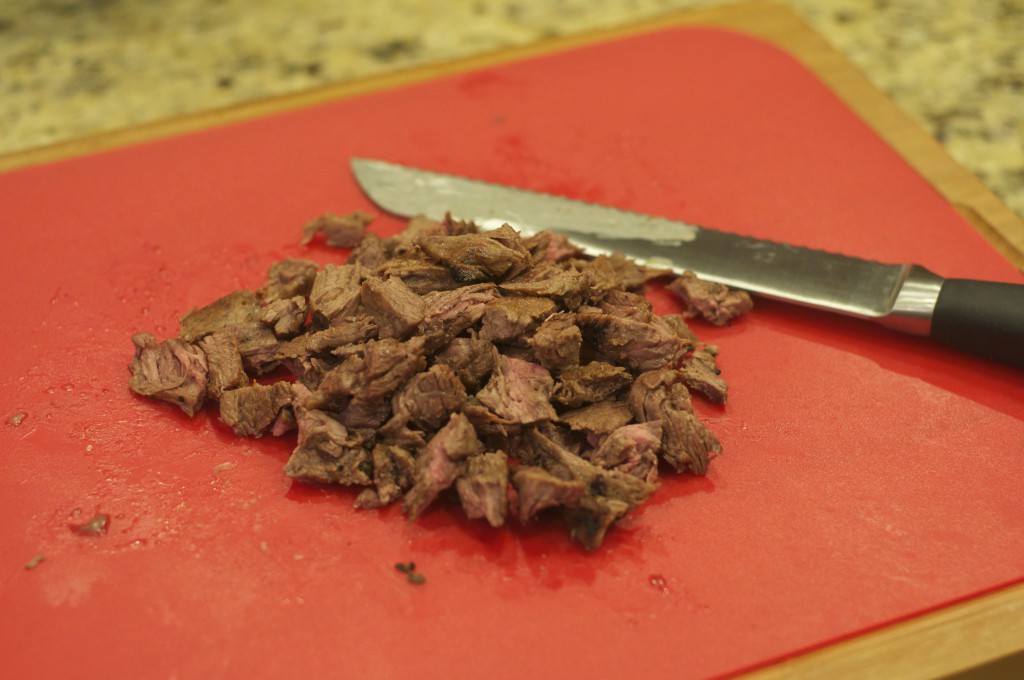 A taco with the Carne Asada foundation.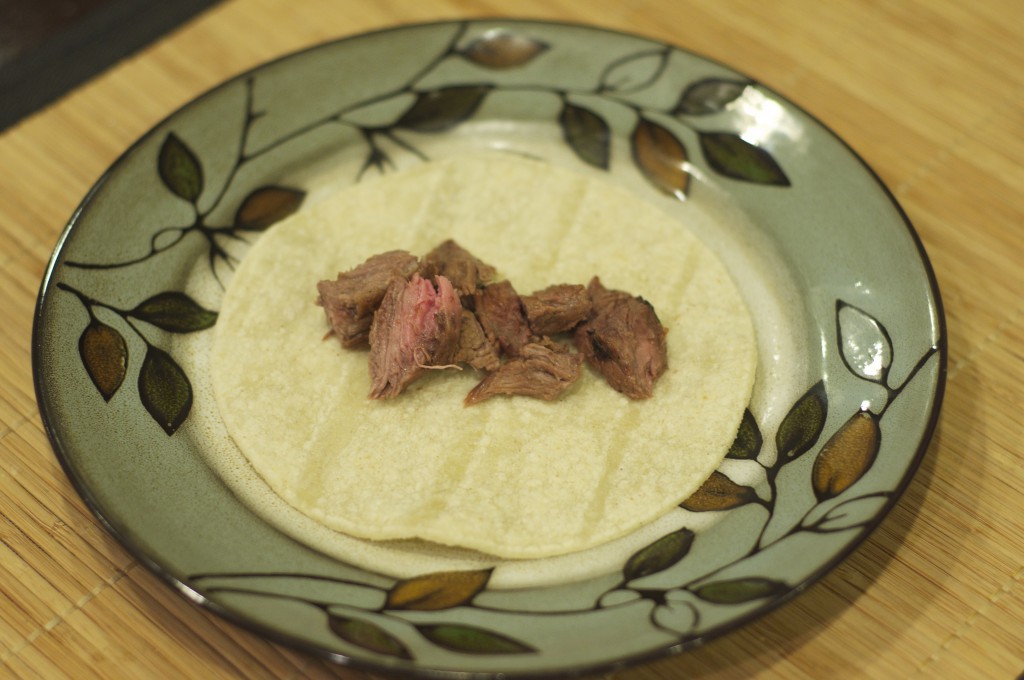 Added in the critical Guacamole. We prefer our guacamole thin.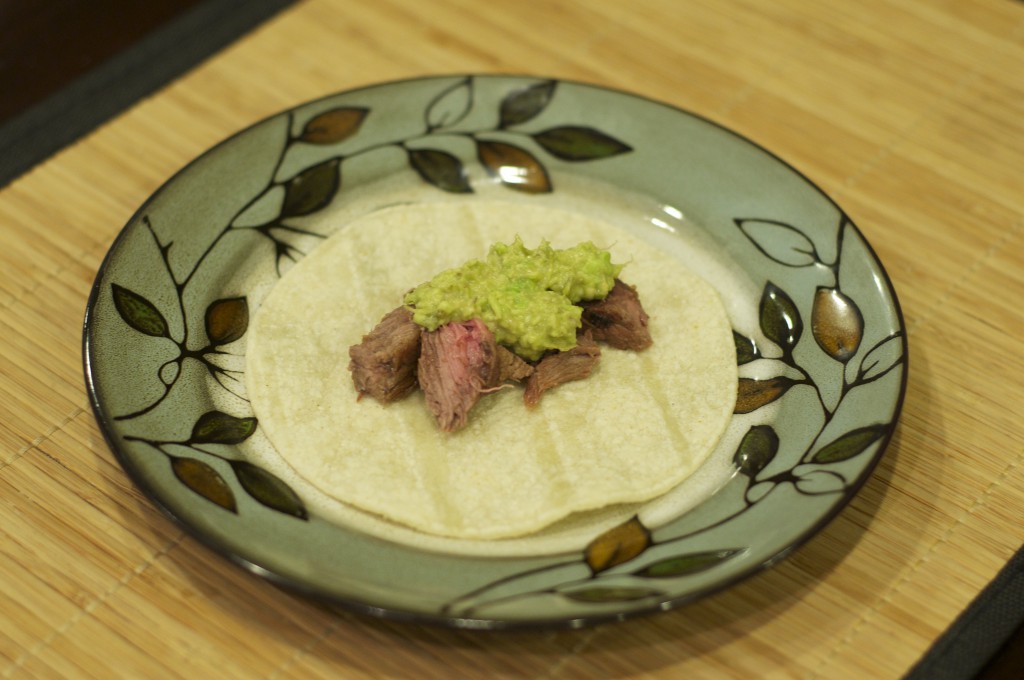 And cheese to top it off!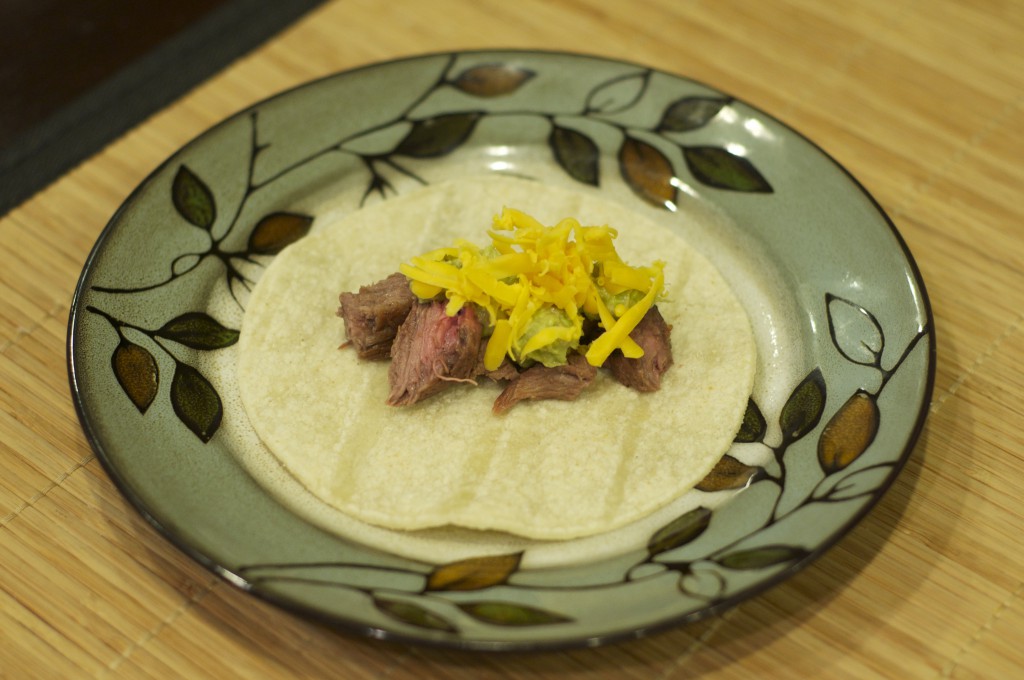 Our taco making setup. Absolute deliciousness.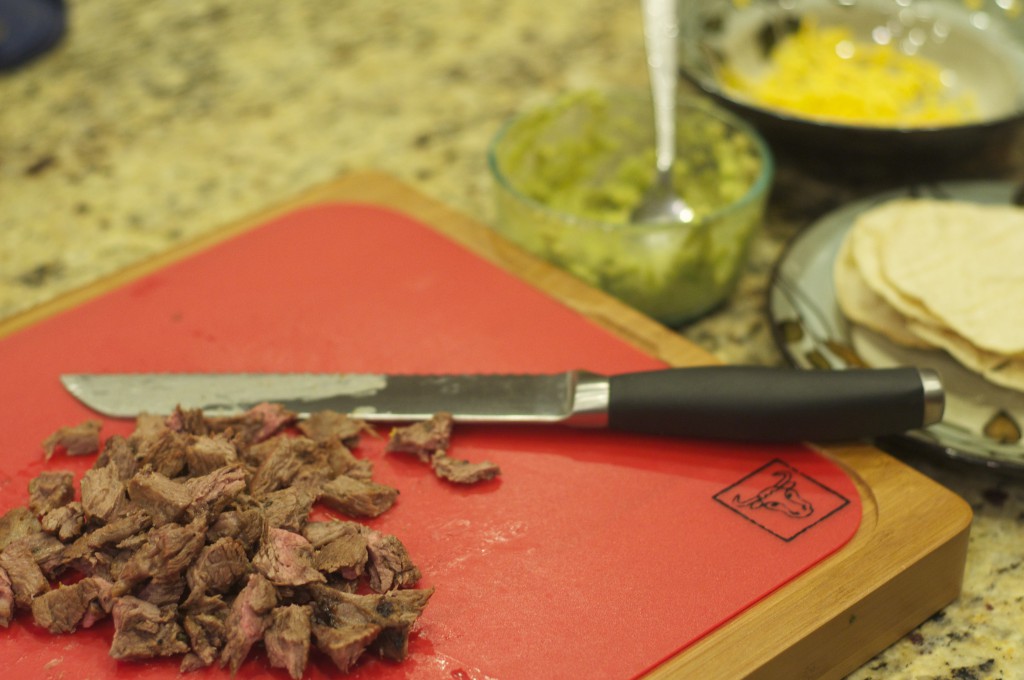 Carne Asada Street Tacos
Almost "authentic" street tacos that you can make at home!
Ingredients
3 pounds flank steak or flap meat
1 tablespoon chopped cilantro
1 tablespoon lime juice
1 tablespoon cumin
1 tablespoon minced garlic
1 teaspoon salt
1 teaspoon ground black pepper
3-4 cups orange juice
5 avocados
30 white corn tortillas
Instructions
In a large bowl, add the beef, cilantro, lime juice, cumin, minced garlic, salt, pepper and two cups of orange juice and mix to combine. Add more orange juice until the beef is completely covered. Marinate the beef overnight in the refrigerator.
Grill the beef, until it is cooked to about medium doneness. Let the meat rest for 10 minutes.
Cut the beef, against the grain, into little pieces, about ¼ x ½ inch, or as close to this size as possible. The tacos will be much easier to eat if the beef is cut into small pieces. If the meat is cold because it takes so long to cut the beef, heat it in a frying pan over medium heat, for about 5 minutes or until it has been heated to desired temperature.
Place 2-3 tortillas on a plate (depending on the size of your plates) wet a paper towel such that it is damp, but not dripping wet. Place the paper towel over the tortillas. Place 2-3 more tortillas over the paper towel. Wet another paper towel over the tortillas, add another layer of tortillas and another layer of paper towels. Warm the tortillas in the microwave for 1 minute. If the tortillas are still not at the desired temperature, microwave them for another 30 seconds. Repeat until the desired number of tortillas are warm.
Mash the avocados with ¼ teaspoon salt and ¼ teaspoon pepper or make guacamole and top tacos with the avocados.
Place about 2 tablespoons of meat on a tortilla and top with about a tablespoon of the avocado mixture.
Serve immediately.
Adapted from  Cooking Mexican Recipes