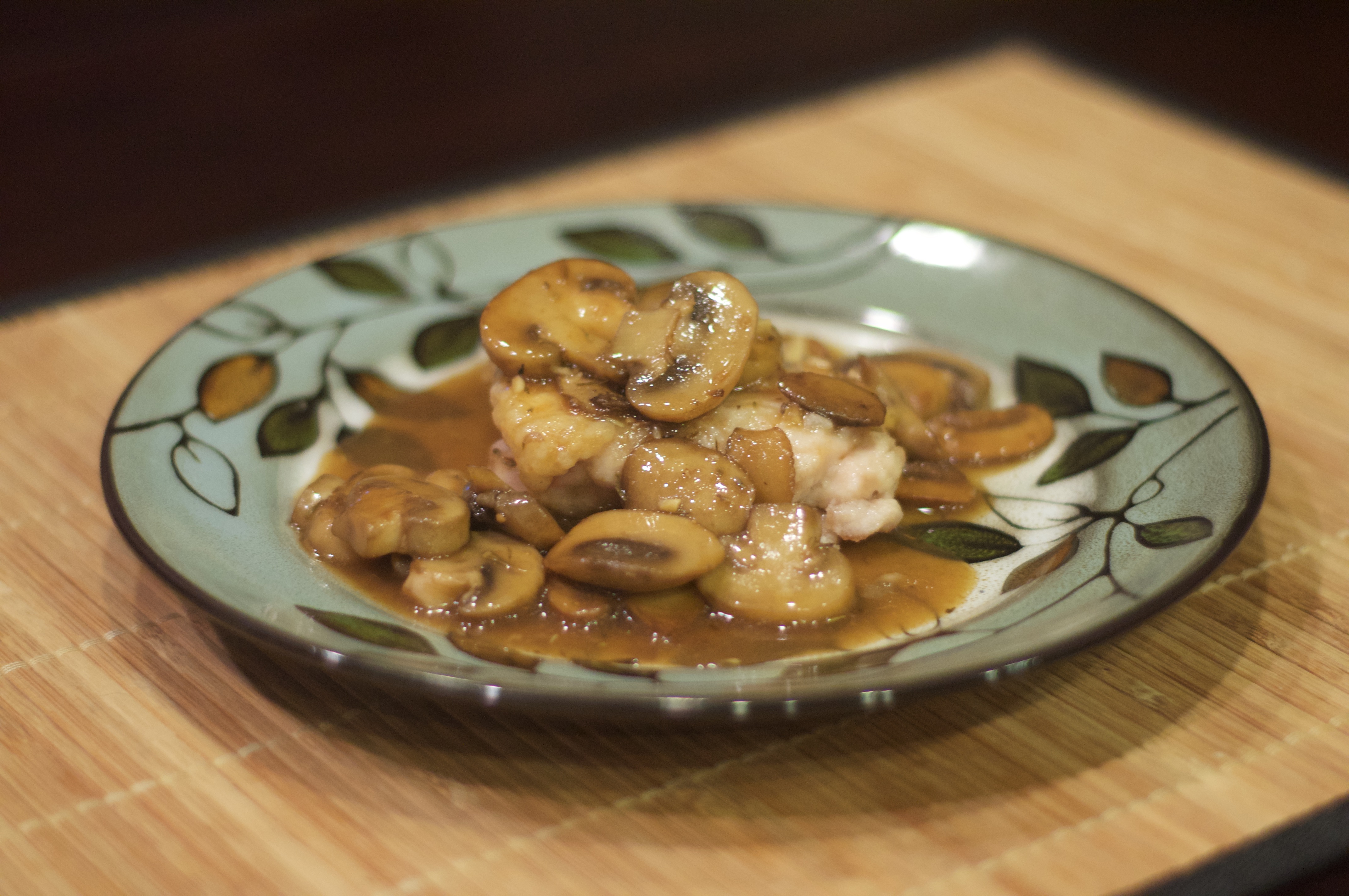 Chicken Marsala
I've only had Chicken Marsala a few times in my life.  Although I've seen it on the menu at many Italian restaurants, I usually end up getting the Chicken Parmesan or another pasta dish instead.  I will sometimes get the Chicken Marsala, because it is different.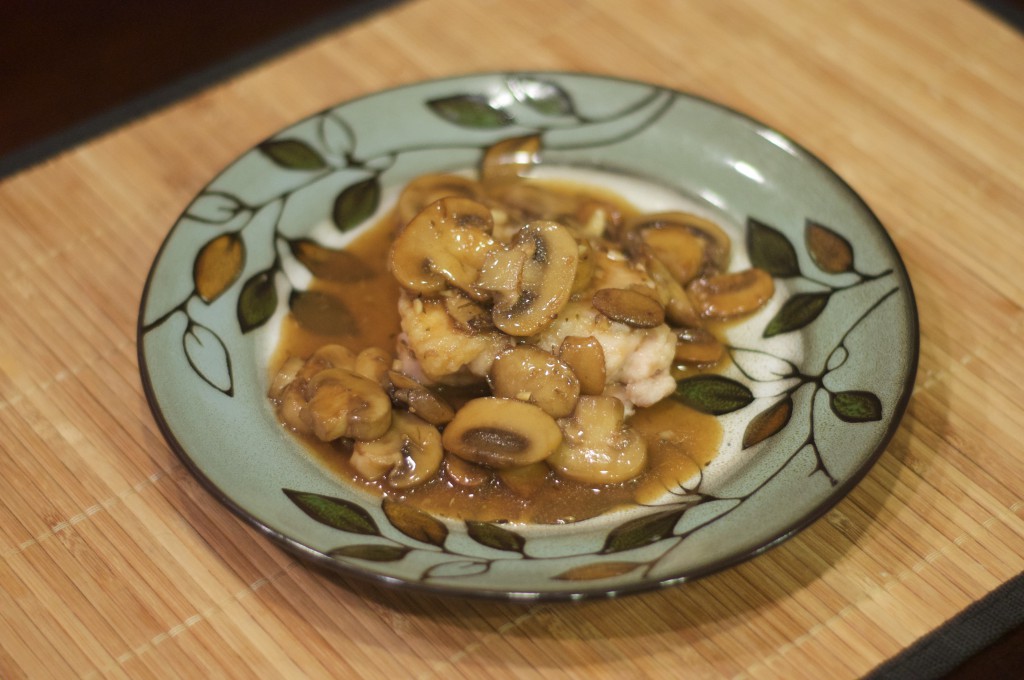 I once had Veal Marsala at a restaurant while I was on travel.  That was amazingly delicious.  Perhaps one day I will try to make veal, but not today.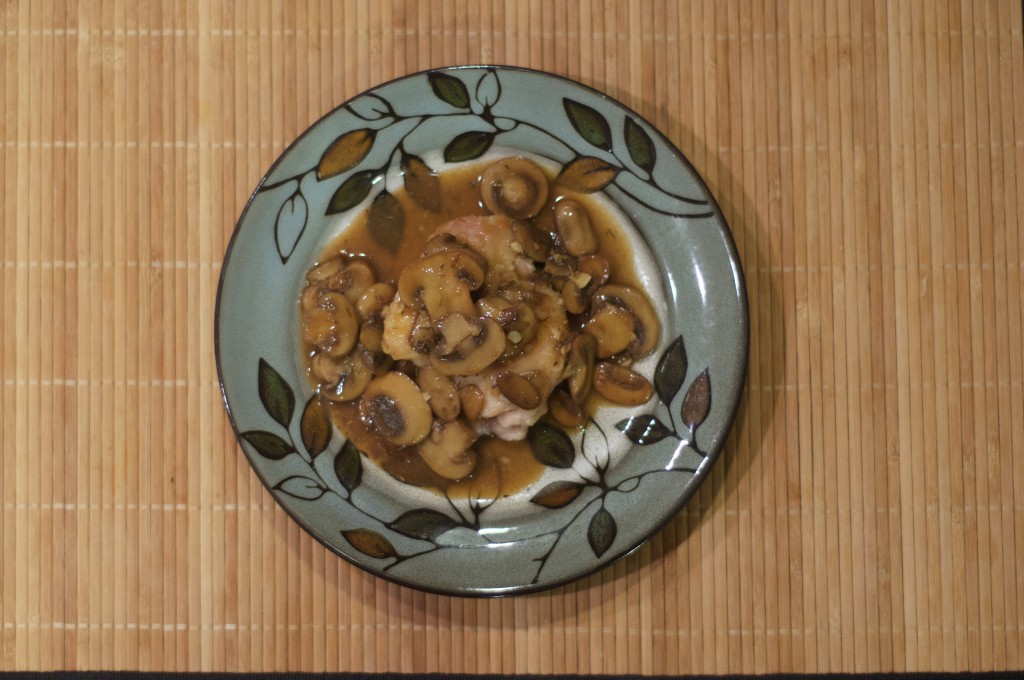 Today, I am just making Chicken Marsala, with nutritious mushrooms.  It's a nice change from the typical Chicken Parmesan.

Chicken Marsala
Ingredients
½ cup all purpose flour
4 boneless, skinless chicken thighs
Salt and pepper, to taste
4 teaspoons olive oil
8 ounces sliced white mushrooms
1 garlic clove minced
⅔ teaspoon dried thyme
1 cup chicken broth
½ cup sweet Marsala
1 tablespoon water
1 teaspoon cornstarch
1 tablespoon unsalted butter
Instructions
Place flour in a shallow bowl. Pat chicken dry with paper towels. Season chicken with salt and pepper, to taste. Dredge the chicken in the flour so that both sides are coated in the flour. Shake off any excess flour.
In a large skillet, heat oil over medium heat. Add chicken and cook until one side is golden, about 8 minutes. Flip the chicken over and cook the chicken until it has reached an internal temperature of 165 F, about 8 minutes. Transfer chicken to a plate, and tent with foil. Do not clean the skillet.
Add the mushrooms and a pinch of salt to the skillet. Cover the skillet and cook over medium heat until the mushrooms have released most of their liquid, about 7 minutes. Remove the cover, raise the heat to medium high and cook until the mushrooms are browned, about 7 minutes.
Add garlic and thyme and sauté until fragrant, about 30 seconds. Add the chicken broth and wine and bring to a simmer.
In a small bowl, combine the water and cornstarch until the cornstarch has dissolved in the water. Add cornstarch mixture to the sauce and continue to simmer until the sauce has thickened slightly, about 5 minutes.
Remove the sauce from the heat, and add the butter. Stir until butter has melted into the sauce. Season with salt and pepper, to taste.
Place chicken on 4 plates. Place desired amount of sauce over each piece of chicken. Serve hot.
Adapted from Comfort Food Makeovers