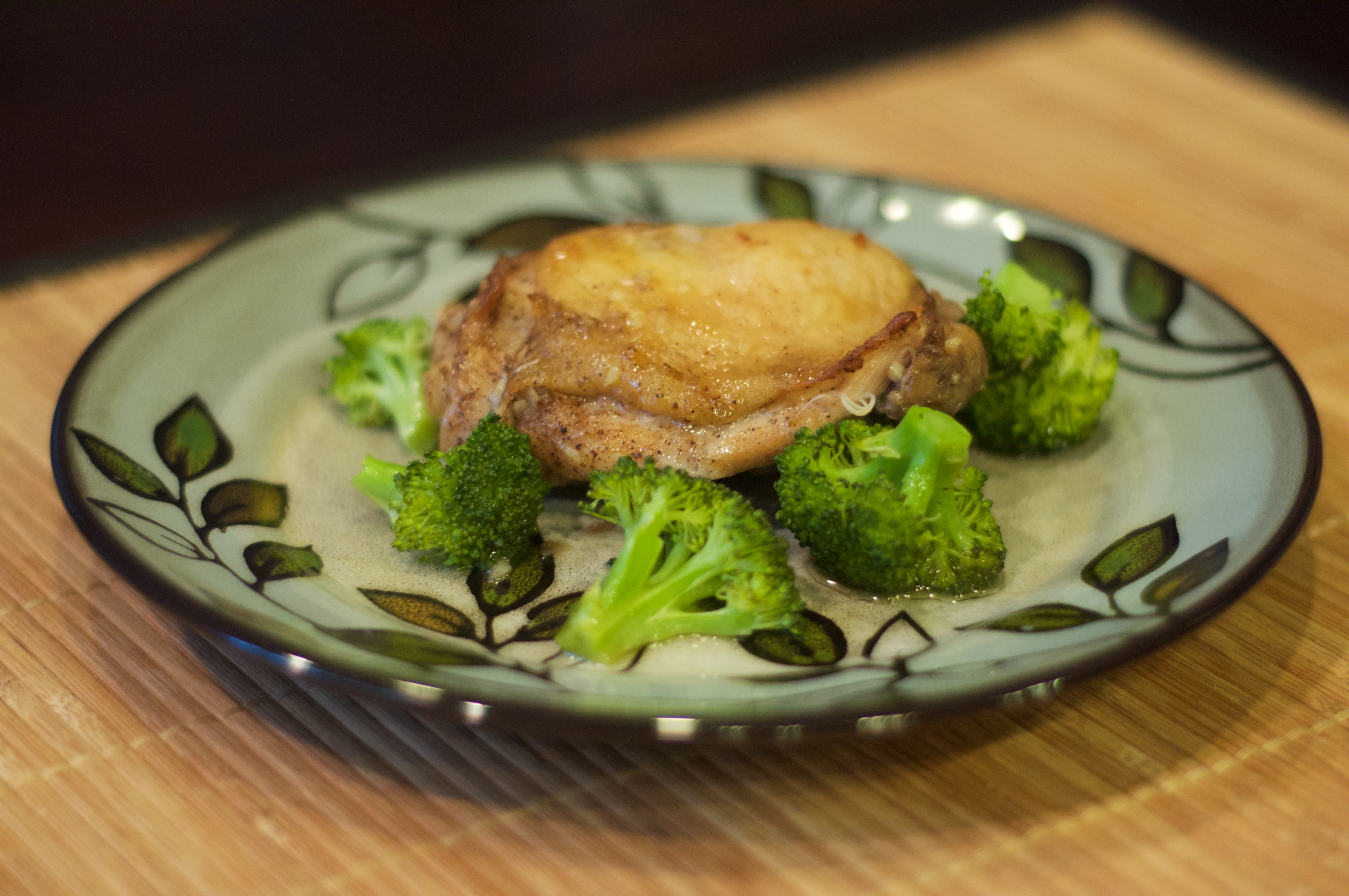 Baked Five Spice Chicken
I love chicken thighs in general.  They're such a versatile cut of chicken.  I know that chicken breasts are much healthier, but chicken breasts tend to be dry and chewy.  Chicken thighs, on the other hand are much more juicy and forgiving if you leave them in the oven a little too long.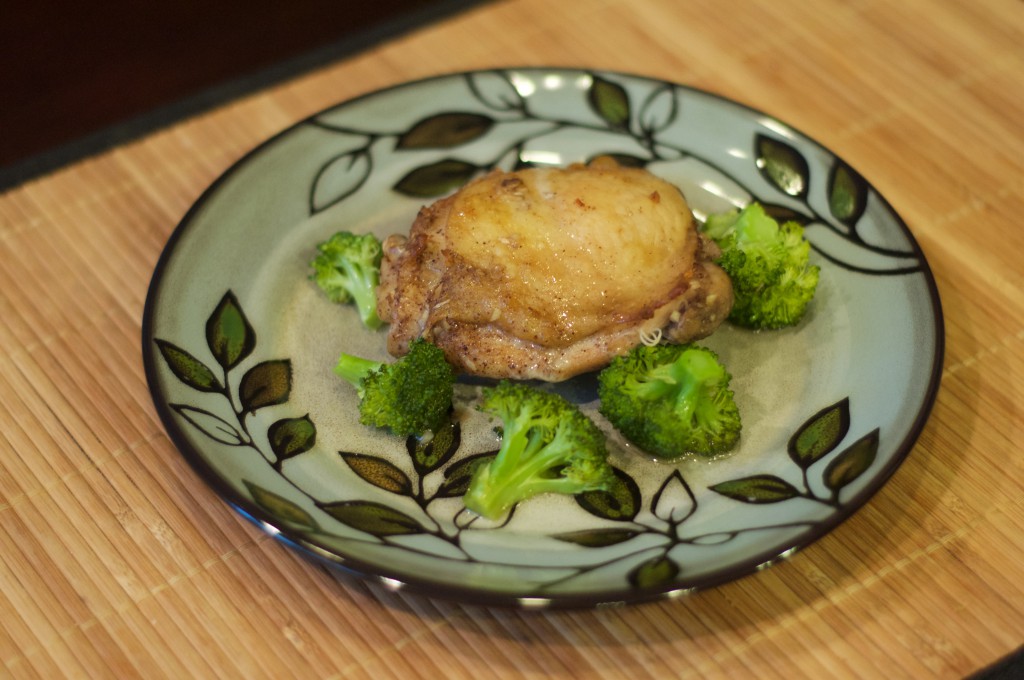 I was looking through my cabinet trying to decide what spices I could use to season the chicken thighs I had in the refrigerator.  I then smelled the five spice and knew I had to use it on the chicken.  I love the flavor of five spice.  However, five spice is very strong.  I once thought that since I liked five spice, I should just add more (I mean it doesn't have any salt in it, so why not?) because of how much I liked the flavor.  As it turns out, a little five spice is good, a lot of five spice is terrible.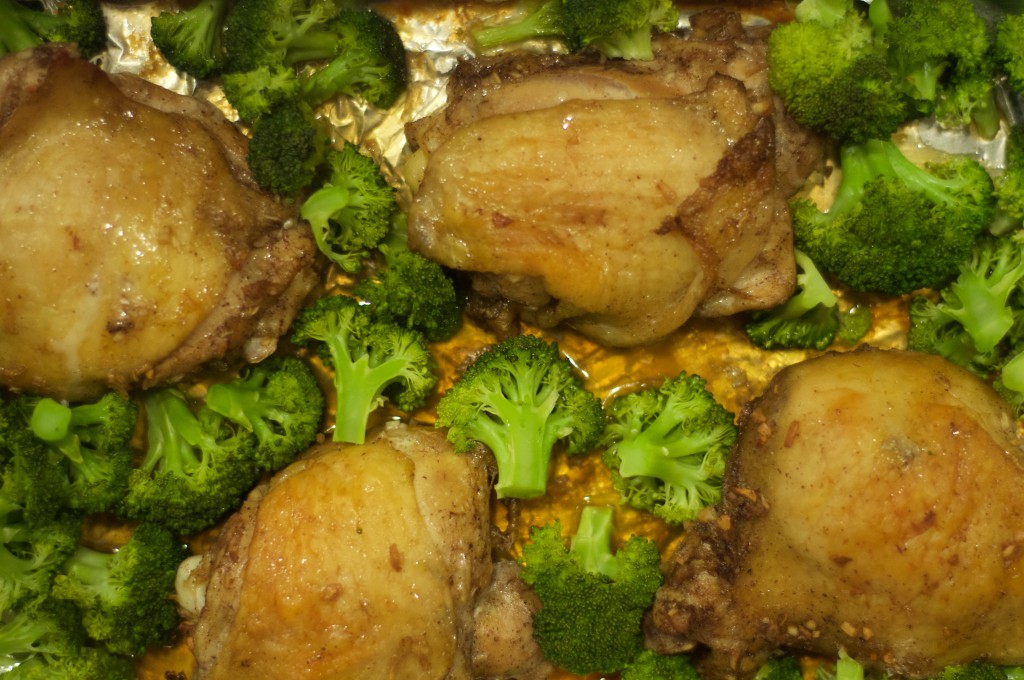 This recipe is uses just the right amount of five spice, so that the flavor is delicious, but does not overwhelm the dish.  I added the broccoli to the pan about 10 minutes before the chicken was done so that I would not have to cook them separately.  I felt lazy that day and didn't want to have to clean another pot.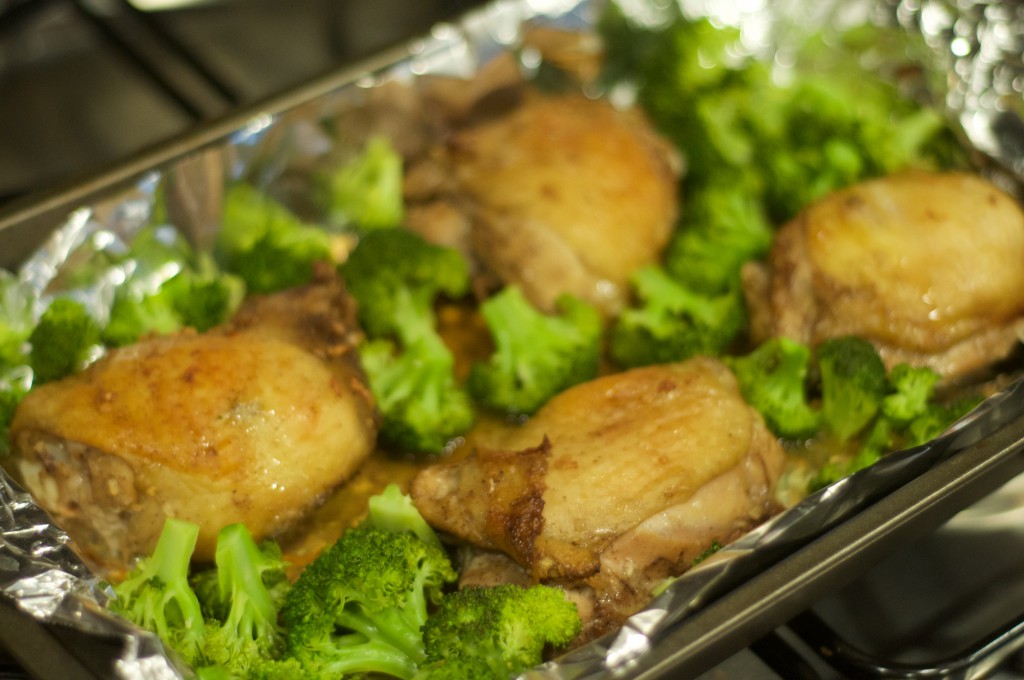 This dish can be served with rice or other side if desired.

Baked Five Spice Chicken
Ingredients
1 tablespoon soy sauce
1 teaspoon salt
1 teaspoon five spice powder
2 cloves garlic, minced
1 teaspoon olive oil
1 tablespoon Chinese rice wine
6 bone in, skin on chicken thighs
Instructions
Marinate the chicken:
In a small bowl, combine the soy sauce, salt, five spice, garlic, oil and Chinese rice wine. Mix to combine. Place chicken a plastic zip top bag and pour the marinade over the chicken. Massage the chicken so that the chicken is well coated in the marinade. Place in refrigerator overnight.
Bake the chicken:
Preheat the oven to 400 F. Line a baking pan with aluminum foil. Place the chicken in a single layer on the baking pan. Bake the chicken for 40 minutes, or until it is thoroughly cooked, and has reached an internal temperature of 165 F,
Serve immediately.
Adapted from The Woks of Life