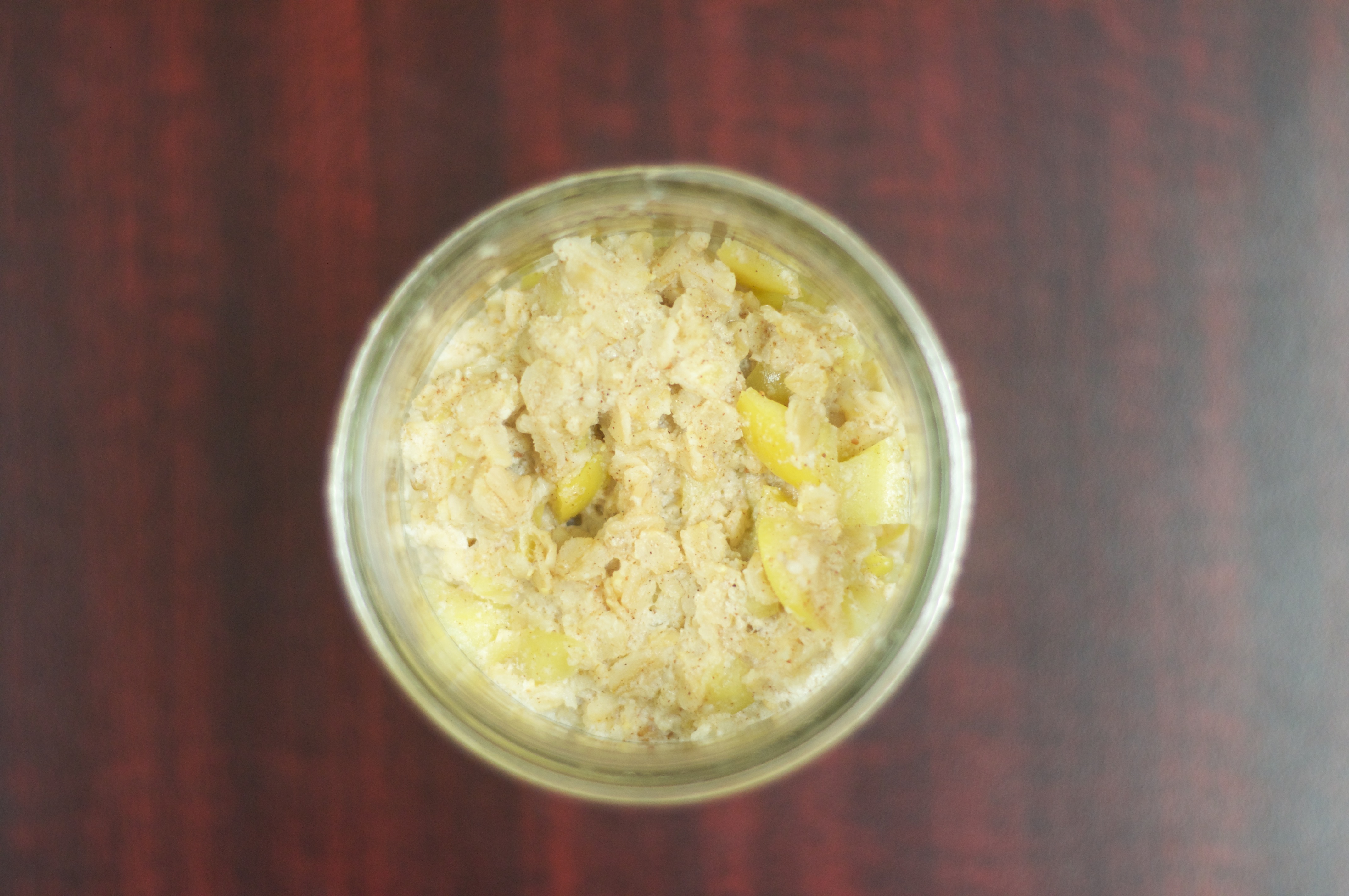 Apple Pie Oatmeal
Although Mike likes apples, he is very picky about his apples.  He only likes to eat Honeycrisp apples.  I don't really blame him.  They are quite delicious.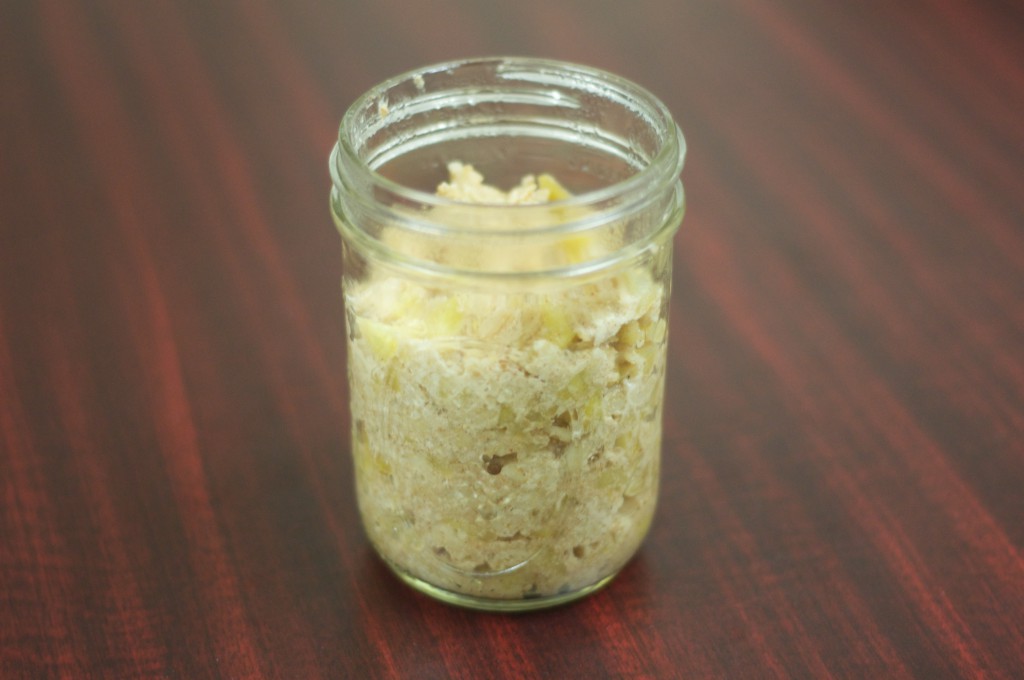 One nice part about this oatmeal is that it doesn't really matter what kind of apples are used in this recipe.  You don't have to use expensive delicious apples.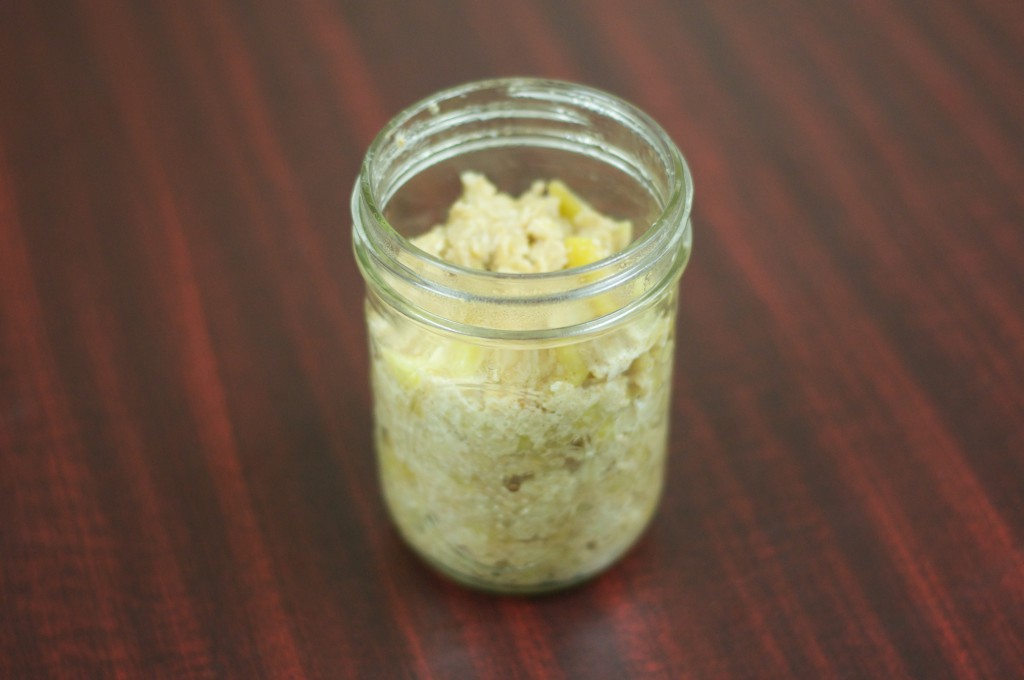 I have to admit that I did eat a small sample of this oatmeal after making it for Mikes' breakfast.  In my opinion, it tastes a lot like unsweetened apple pie.  This may sound horrible, but it's really not.  It's quite delicious and healthy.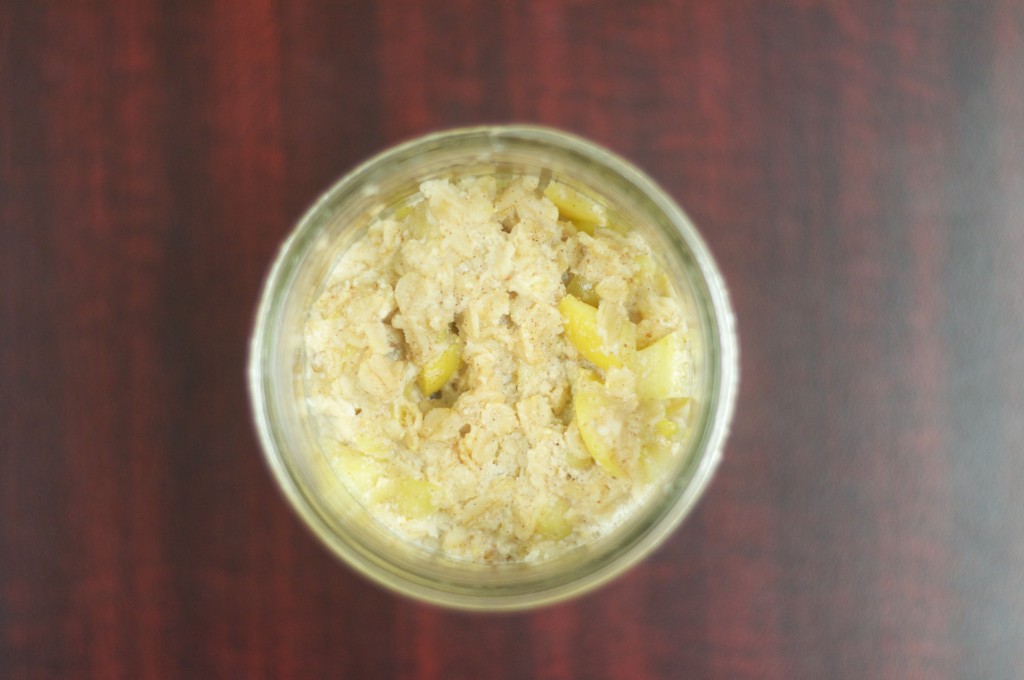 You can add honey or some other type of sweetener to this oatmeal if you want, but I don't feel like this oatmeal needs it.  Mike said it was quite delicious, as is.

Apple Pie Oatmeal
Ingredients
1 cup milk
½ cup rolled oats
1 apple
½ teaspoon vanilla extract
½ teaspoon pumpkin pie spice
Instructions
In a small pot, bring milk to a boil over medium high heat. Once the milk has come to a boil, add the oatmeal.
Meanwhile, dice the apple. Add the apples pieces to the milk. I usually just add the apple to the milk once I have finished cutting it regardless of whether or not the milk has come to a boil.
Once most of the liquid has been absorbed, about 5 minutes, add the vanilla extract and pumpkin pie spice. Stir so that everything is well mixed.
Serve hot. Mike usually refrigerates it and eats it cold, but it's good either way.
Adapted from The Oatmeal Artist