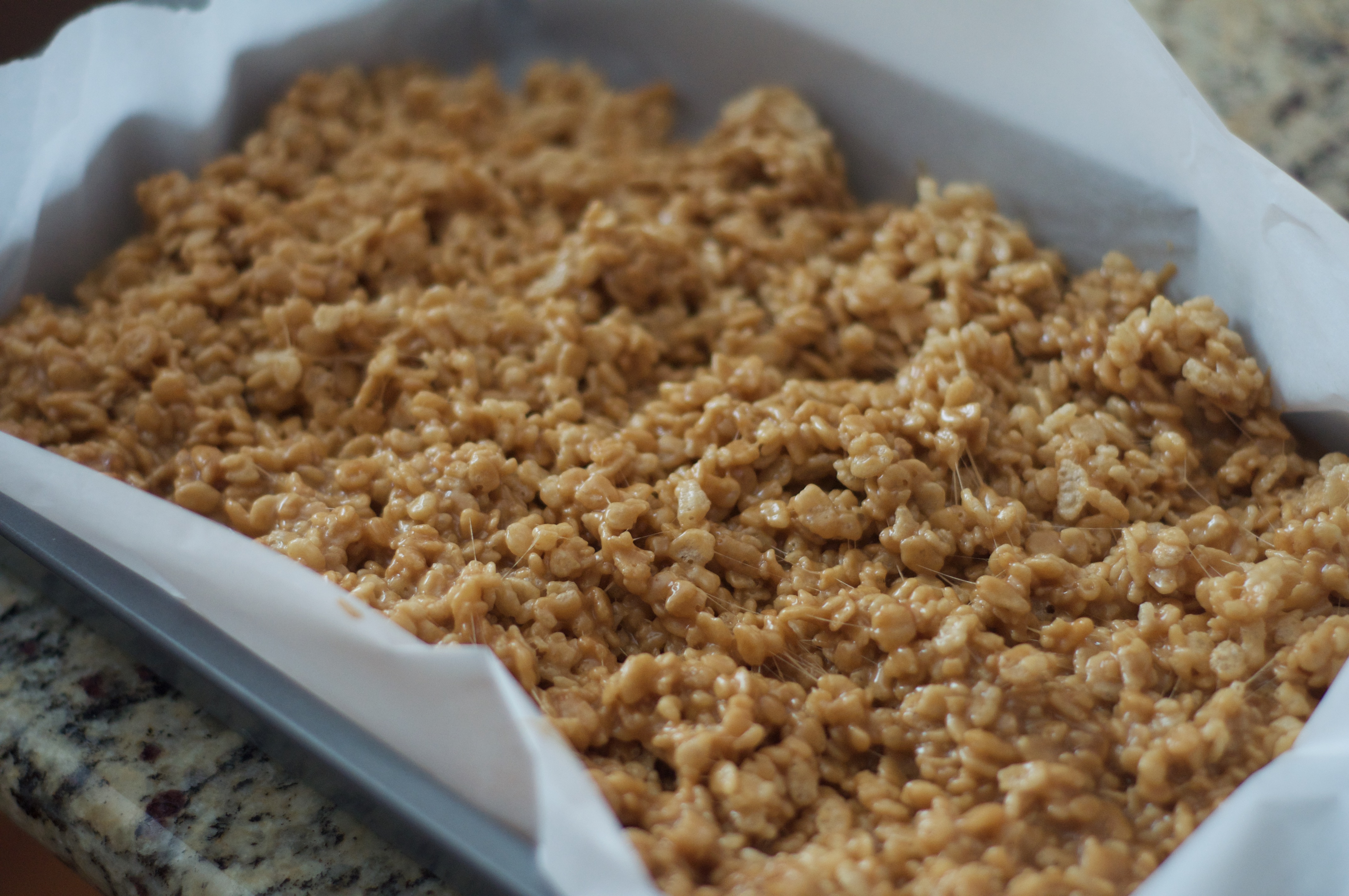 Cookie Butter Krispy Treats
I used to like homemade Rice Krispy treats.  We didn't have them very often since they are so unhealthy.  The prepackaged Rice Krispy treats taste terrible in comparison with the ones you make at home.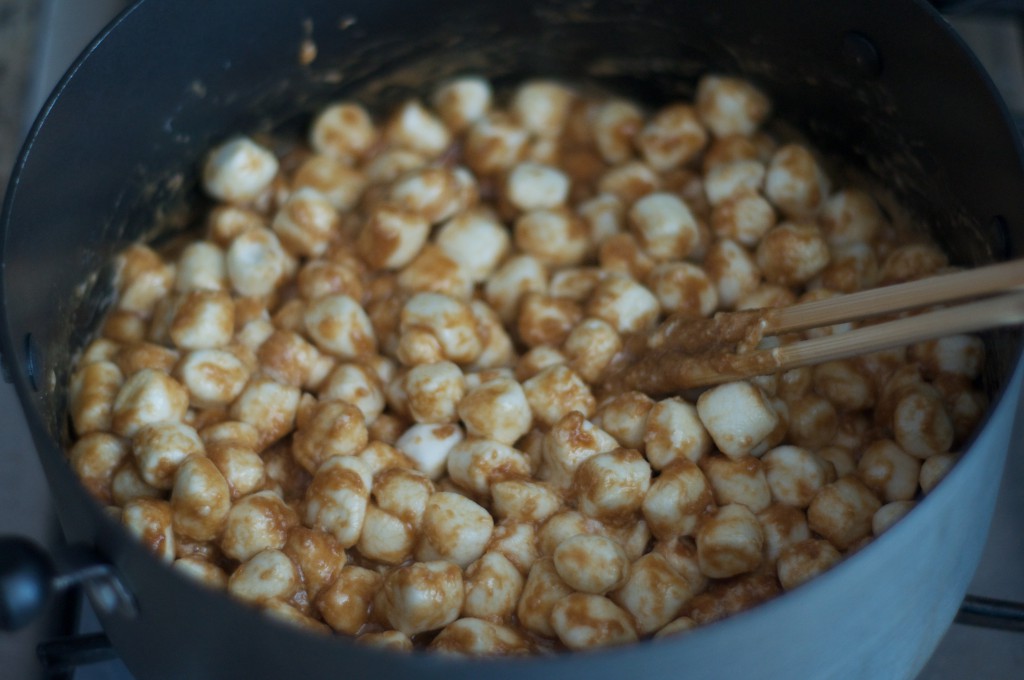 There was a period of time when I didn't eat them.  I don't this was a conscious effort on my part.  I just didn't go out of my way to make them.  I'd like to say that my reason is that they are so unhealthy, but I don't think I had a reason besides laziness.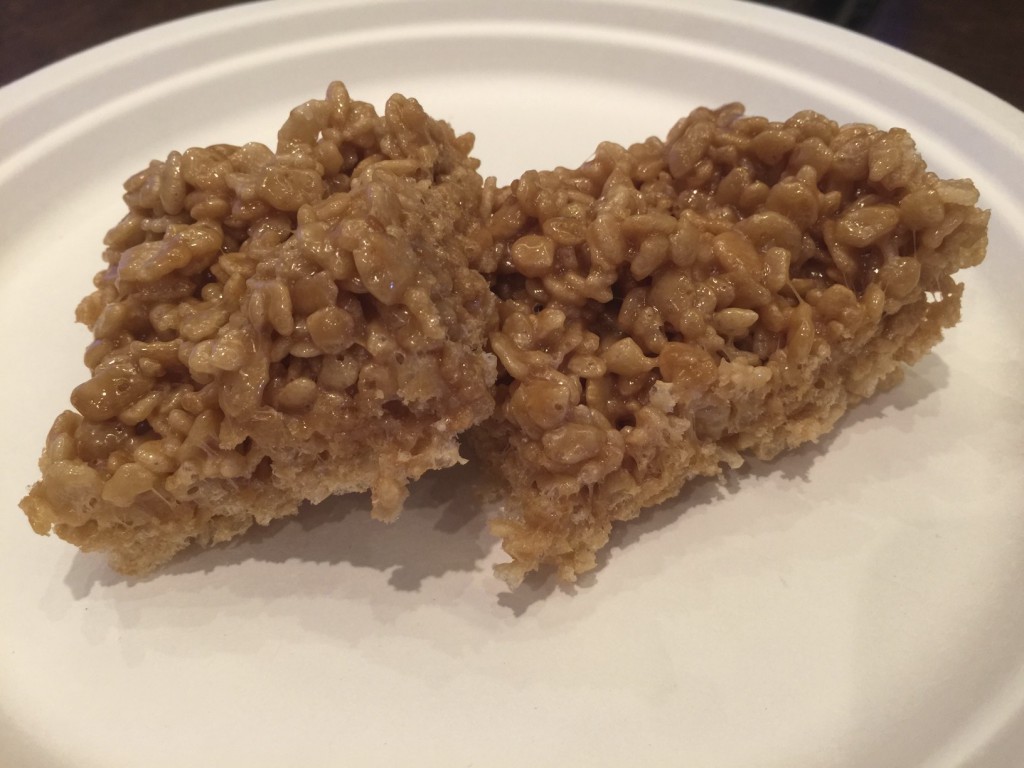 One day I was in another city and the hotel had Rice Krispy treats.  I ate two of them and just knew I had to make them again when I got home.
While researching places to buy Biscoff cookies for Mike, I found out about cookie butter.  It supposedly tastes like ground up Biscoff cookies (which are delicious).  Since some friends were having a party anyway, I decided to make Rice Krispy Treats with cookie butter.  That way I could eat some without feeling guilty about the whole pan disappearing.

Cookie Butter Krispy Treats
Ingredients
4 tablespoons unsalted butter
¾ cup cookie butter spread
1 (10 ounce) bag mini marshmallows
6 cups Rice Krispies cereal
Instructions
Line a 9 x 13 pan with parchment paper.
Melt buter and cookie butter in a Dutch oven, over medium heat. Add the marshmallows and stir to combine. Cook until the marshmallows are melted, about 10 minutes, stirring occasionally.
Remove from heat and add the cereal. Stir until cereal is well coated with the marshmallow mixture.
Place in the prepared pan and press down so that the top is even. Allow treats to cool completely before attempting to slice them.
Slice the treats into desired sizes and serve.
Notes
I heard that you can lightly grease plastic disposable kitchen gloves and wear those when pressing down the cereal. This reduces the amount of treat that sticks to your hand and makes it easier to make the tops even. I haven't personally tried this, but I saw someone else do it during a class.
Adapted from Simply Whisked