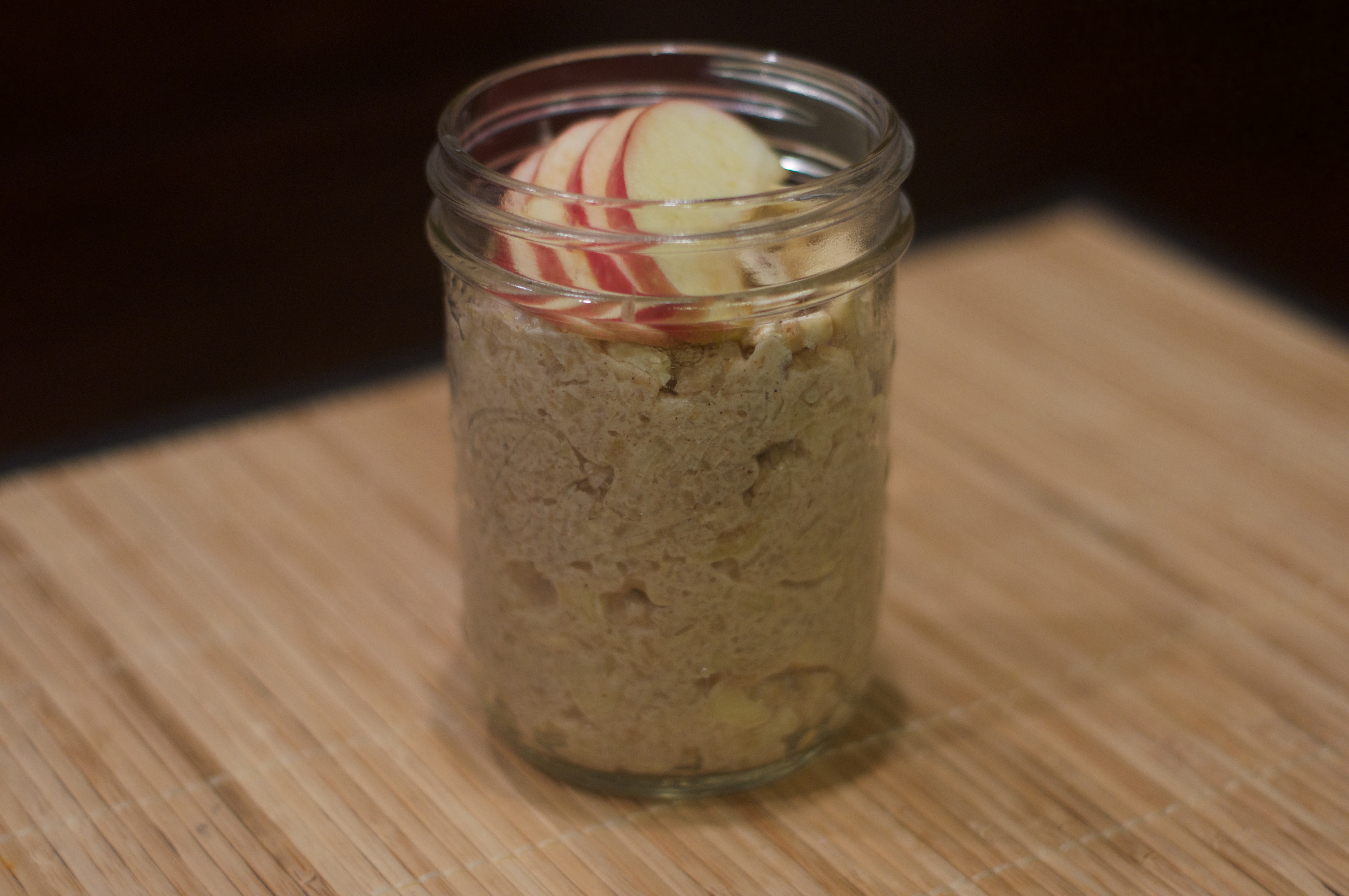 Apple Pie Oatmeal with Cashews
Who doesn't love apple pie?  I must admit that while I like apple pie, I must be in the mood to eat it.  I don't usually crave apple pie.  Some people say that homemade apple pie is very soothing.  I can't honestly tell you if that's true or not.  I've never made an apple pie myself.  Come to think of it, I don't think I've ever had homemade apple pie before.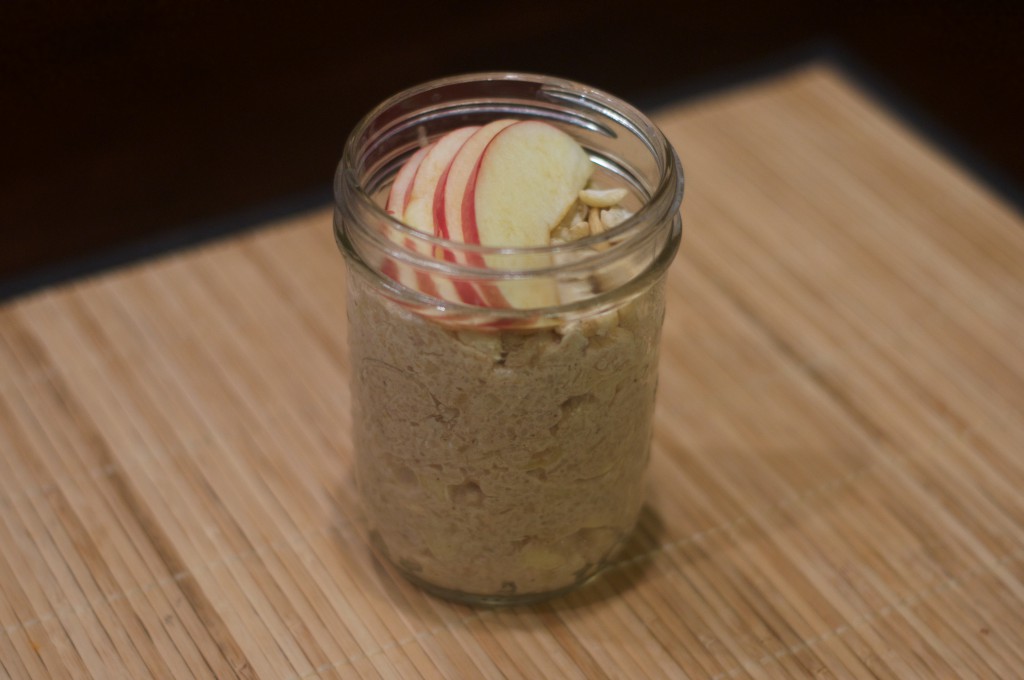 That being said, there are definitely different levels of apple pie.  Although I like the crumb top apple pies, I can only eat a small piece.  It is just too sweet for me.  Then there is the traditional apple pie.  These are less sweet, but I sometimes think they aren't sweet enough.  There really is just no pleasing me.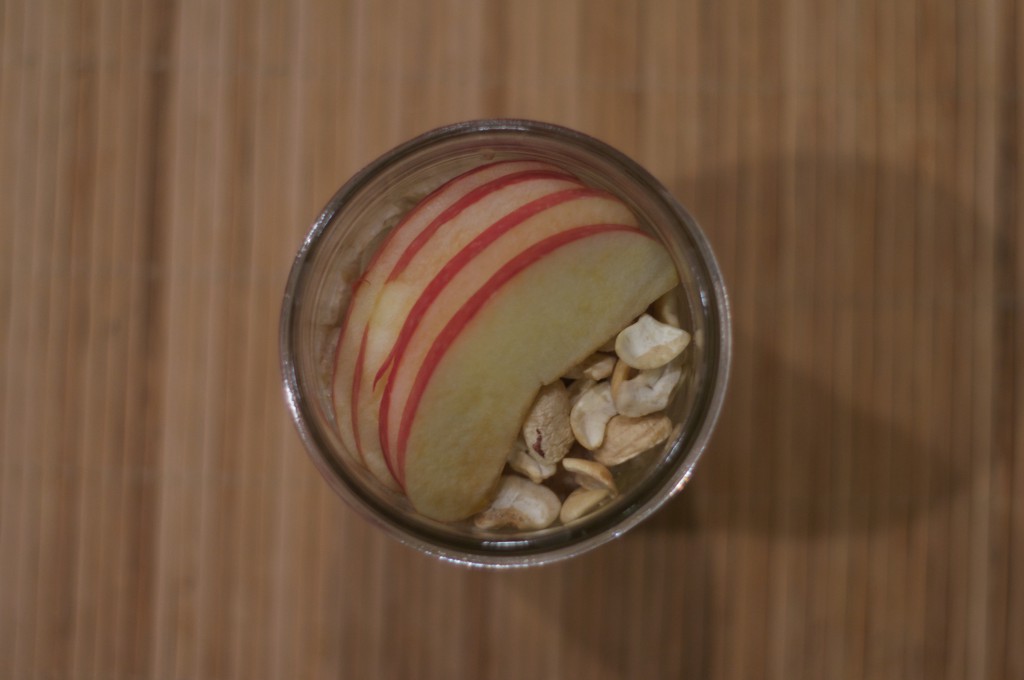 Luckily this oatmeal was for Mike, who really loves traditional apple pie (though I doubt he's made one from scratch either).  I threw cashews on top of this oatmeal because I had some in the pantry that I was trying to use up.

Apple Pie Oatmeal with Cashews
Ingredients
1 cup milk
½ cup rolled oats
1 small apple
½ teaspoon vanilla extract
½ teaspoon pumpkin pie spice
⅛ teaspoon molasses
2 tablespoons cashews
Instructions
In a small pot, bring milk to a boil over medium high heat.
Meanwhile, dice half the apple. Slice the other half of the apple into small slices.
Once the milk has come to a boil, add rolled oats and diced apple chunks. Reduce heat to medium. Cook for 5 minutes, or until most of the liquid has evaporated.
Add vanilla extract, pumpkin pie spice and molasses to the oatmeal. Stir to combine. Top with cashews and apple slices.
Serve hot, or refrigerate and serve cold the next day.
Adapted from The Oatmeal Artist