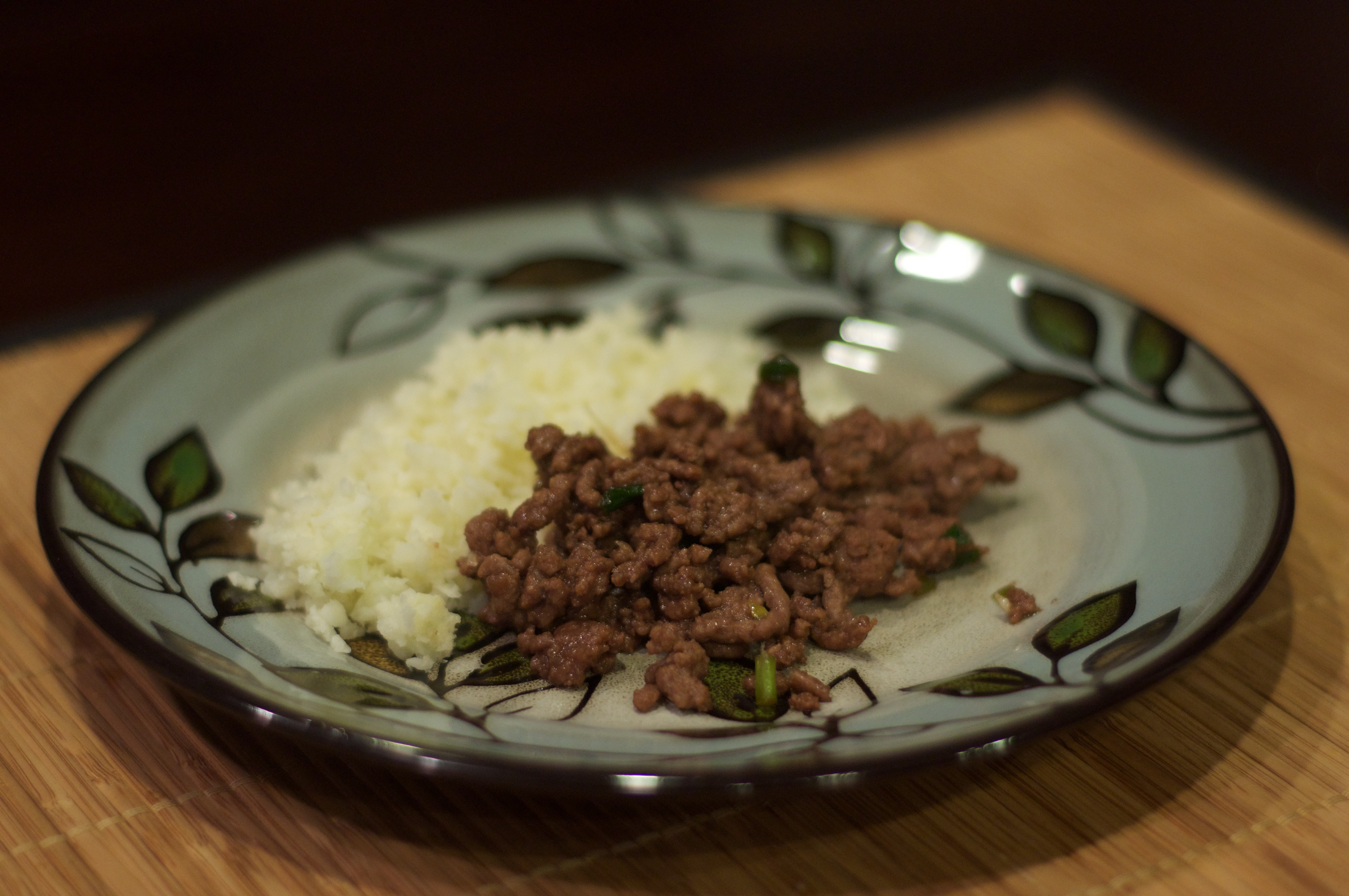 Korean Beef Bowl
I love the taste of Korean BBQ.  However, most places have all you can eat beef for a set price.  It's not a huge price, in my opinion, if you eat a lot, but if you don't eat a lot of food, you're paying a large sum of money for only a small amount of food.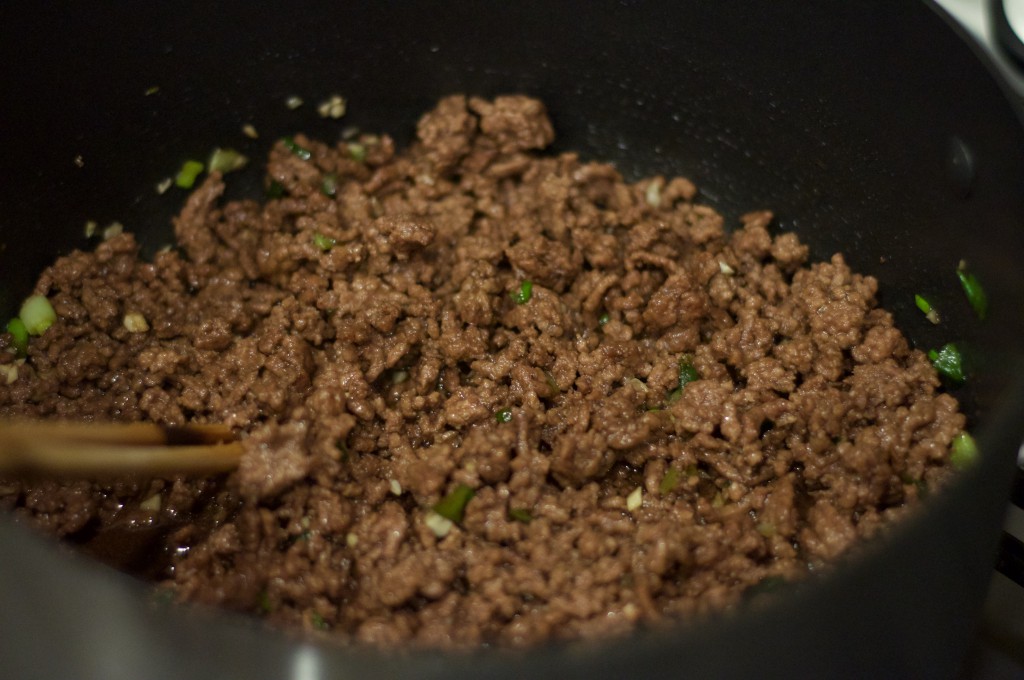 Another aspect of Korean BBQ that I've never understood is that you "get" to cook your own food.  If I wanted to cook my own food, I would do that at home.  Why would I want to go to a restaurant where I have to cook my own food?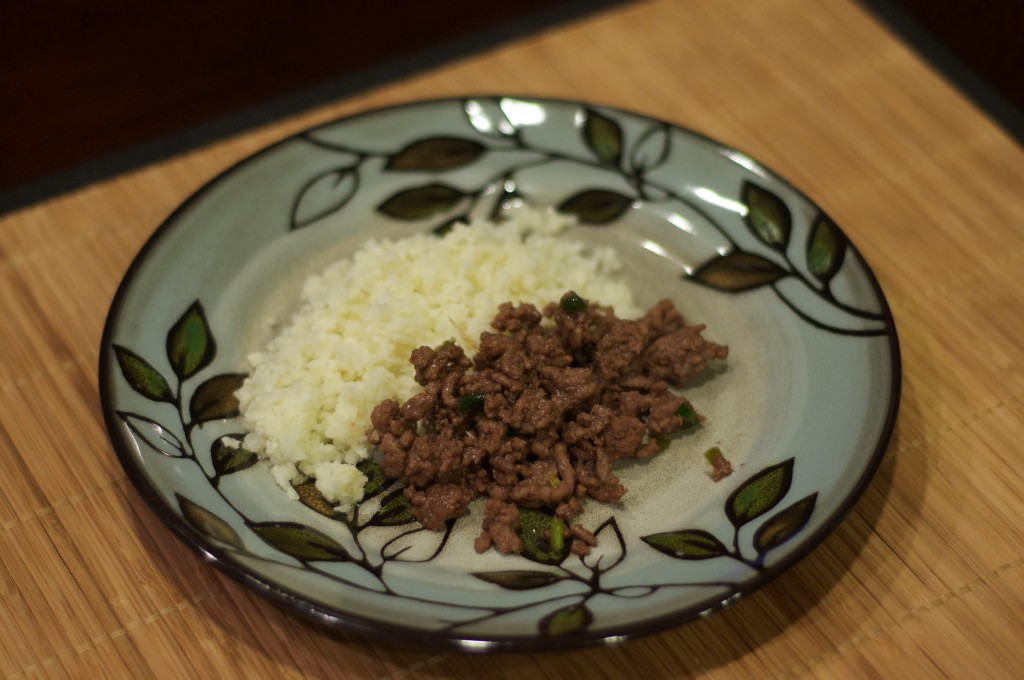 One benefit of going to a Korean BBQ restaurant is that they provide marinated meat.   It is hard to reproduce the same flavors at home.  Another benefit is that sometimes someone else at the table wants to be able to cook, so I don't have to cook the meat.  They also usually have a variety of meats available to choose from.
Now you can make beef that tastes similar to the kind that is served at Korean BBQ restaurants at home, whenever you want it.

Korean Beef Bowl
Ingredients
⅓ cup brown sugar
¼ cup soy sauce
2 tablespoons olive oil, divided use
3 garlic cloves, minced
1 pound ground beef
2 green onions, thinly sliced
Instructions
In a small bowl, combine brown sugar, soy sauce, and 1 tablespoon oil. Stir until well mixed.
In a large skillet, heat 1 tablespoon olive oil over medium high heat. Add the garlic and sauté until fragrant, about 30 seconds. Add beef and reduce heat to medium. Brown beef, breaking up the beef into smaller pieces are you are cooking. Break the beef into as small of pieces of possible while cooking. Sauté beef until cooked through, about 5 minutes.
Drain the fat from the skillet. Stir soy sauce mixture to recombine. Add soy sauce mixture and green onions to the skillet. Stir to combine. Simmer until heated through, about 2 minutes.
Serve immediately.
Adapted from Damn Delicious