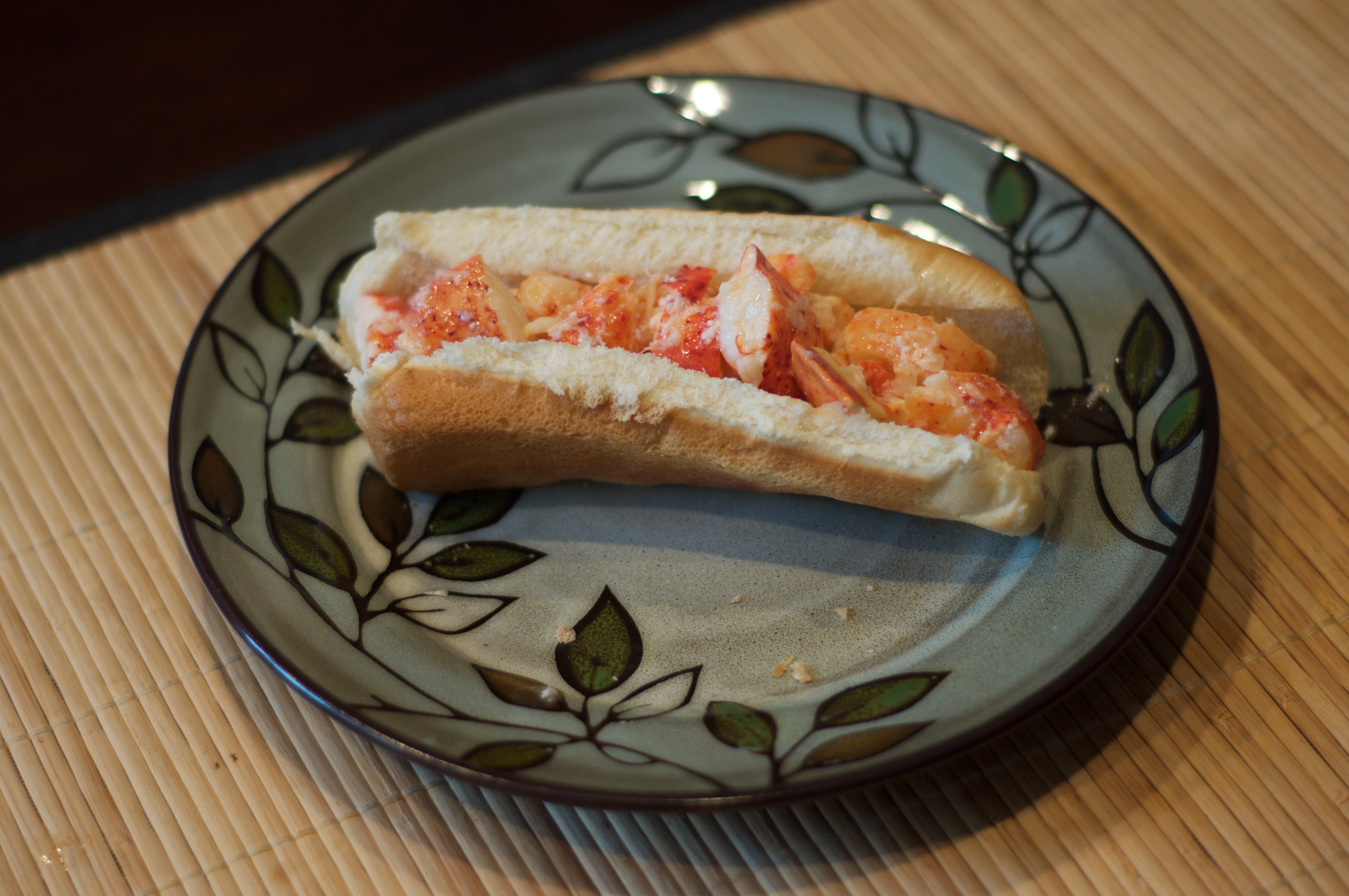 Connecticut Style Lobster Rolls
We went to Maine once to check out the LL Bean that is over there.  We didn't quite get to all three of the HUGE buildings because we ran out of time.  Since we were already in Maine, we decided to stop for lunch.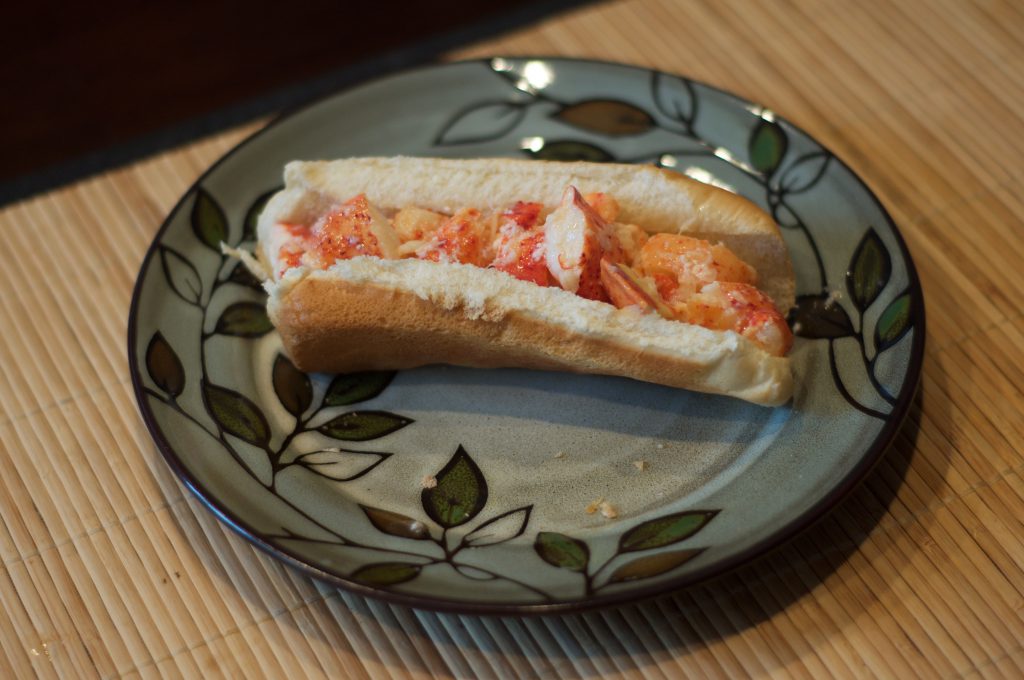 We looked online and found a place that supposedly served the best lobster in Maine.  It was, of course, a cash only place.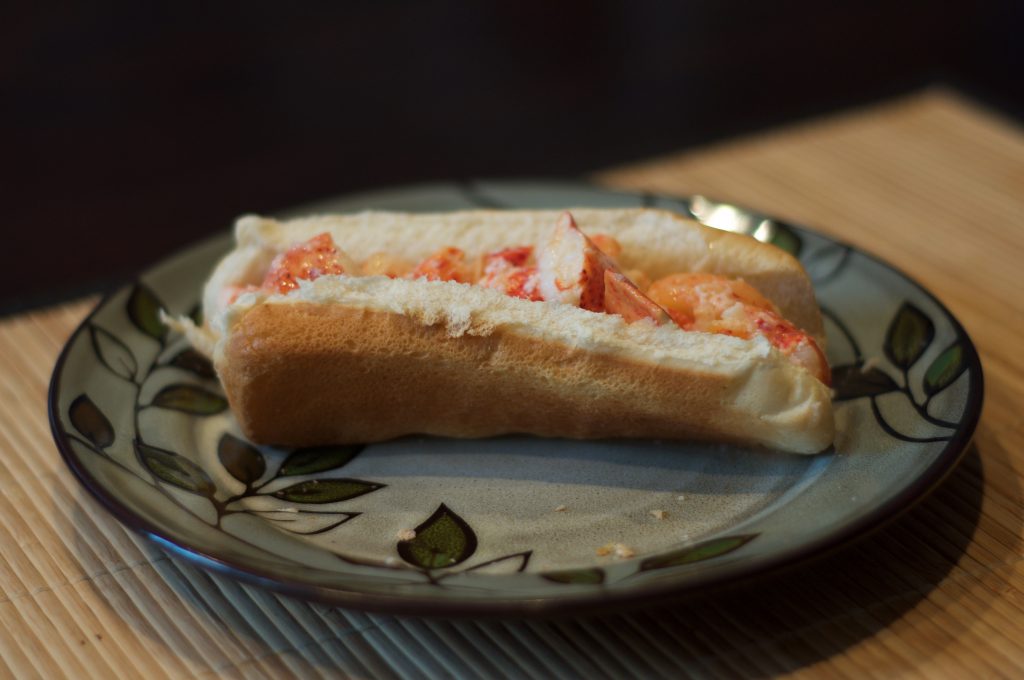 We ended up getting a steamed lobster and a bowl of clam chowder.  The lobster was OK, but it was a lot of work to get the lobster meat out of the shell.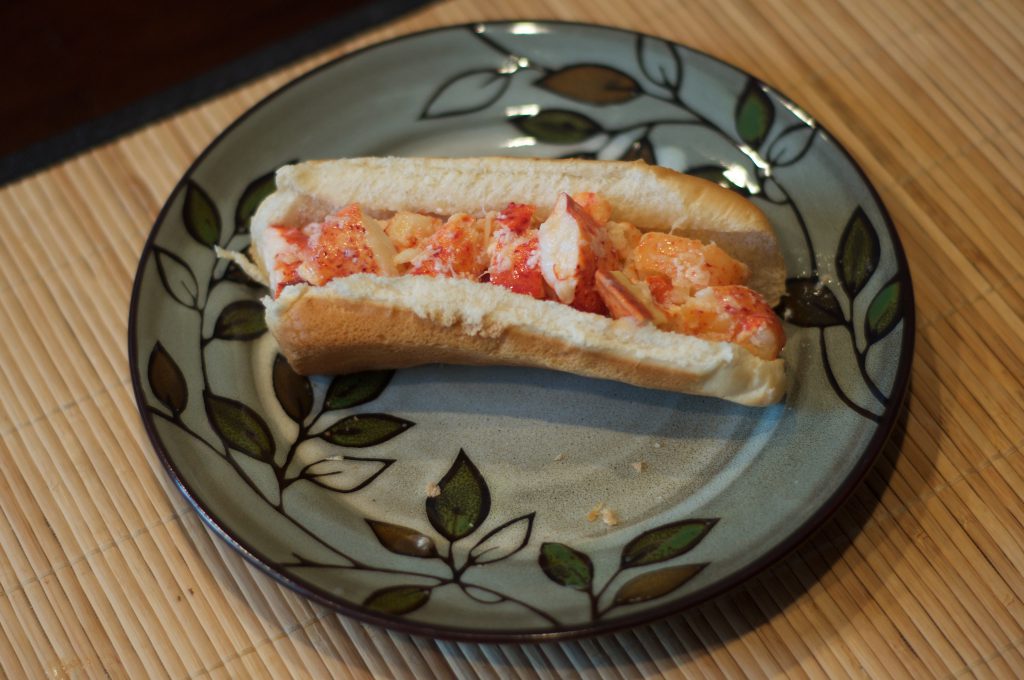 Since there were a number of other restaurants in the area, we decided to walk around and see what they had to offer.  We noticed that quite a few of these restaurants sold lobster rolls.  The problem is that most of these lobster rolls contained mayonnaise and celery.  Mike hates mayonnaise and I hate celery.  As a result, we didn't buy any of those lobster rolls, even though they looked delicious.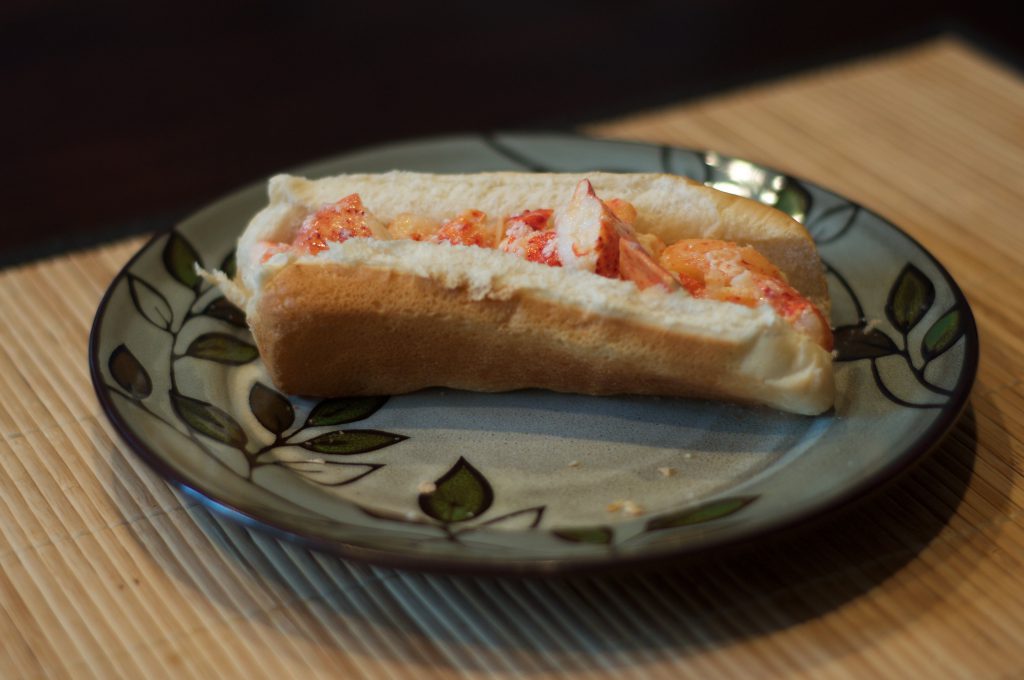 We later discovered Connecticut style lobster rolls, which are made with butter instead of mayonnaise.

Connecticut Style Lobster Rolls
Ingredients
4 hot dog buns
2 tablespoons butter
1 pound lobster meat, cut into bite sized pieces
Salt, to taste
Instructions
Open the hot dog buns and toast them in a toaster oven.
Meanwhile, melt butter in a skillet over medium heat. Once the butter has melted, add the lobster meat. Sprinkle with salt, to taste. Sauté until the lobster has been heated through, about 1 minute. Do not overheat the lobster, as it will become rubbery.
Place ¼ of the lobster mixture in each hot dog bun.
Serve hot.
Adapted from Lobster for Maine