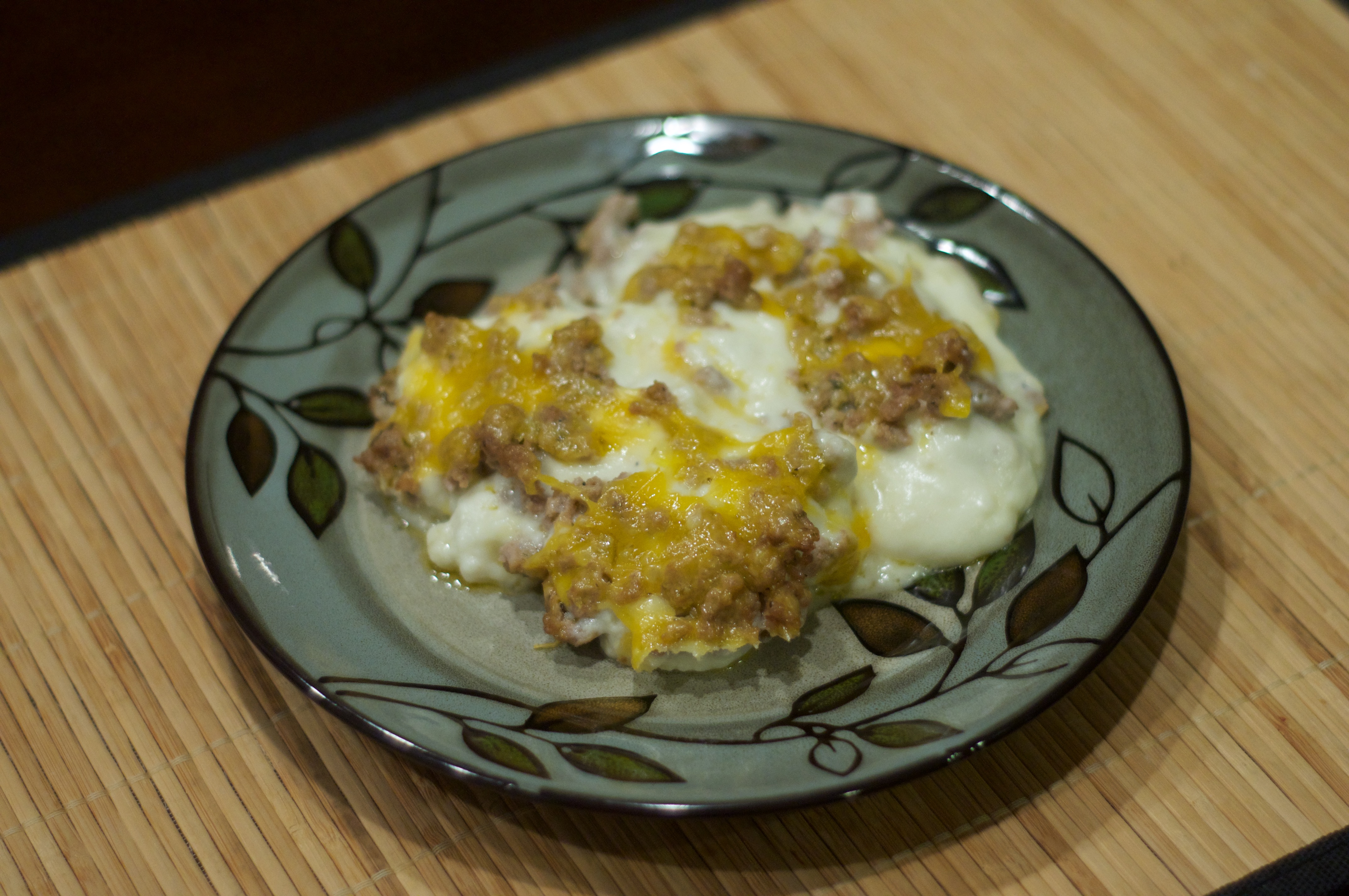 Open Faced Pierogi
Mike loves pierogis.  We used to buy the box of Mrs. T's frozen pierogis whenever they were on sale.  We also sometimes bought they when they weren't on sale too….  That's how much he loved pierogis.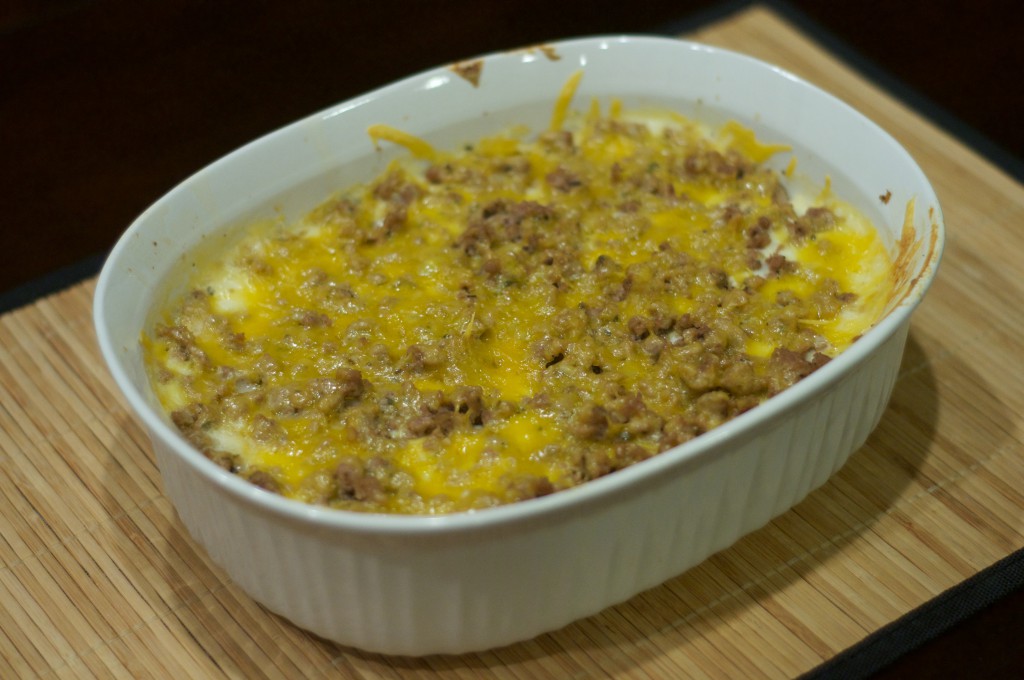 We were at Costco one time, and there was a roadshow where a company which makes pierogis had come to the store to showcase their product.  I made the mistake of having Mike try the pierogi samples (I really can't pass up free food).  We ended up buying 3 bags of pierogis…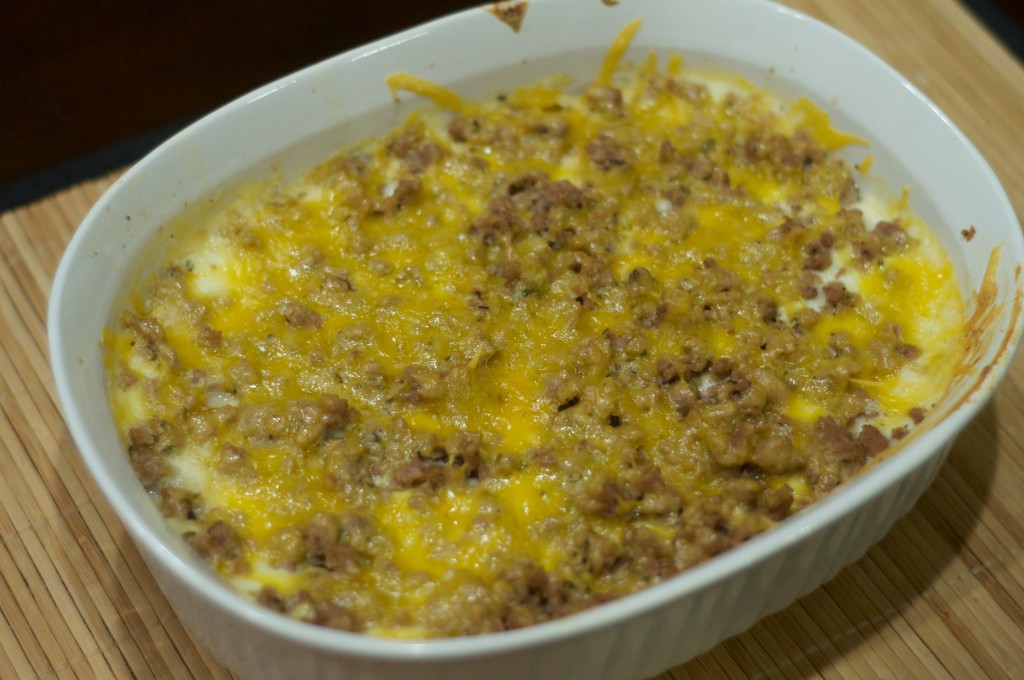 Unfortunately, I don't share Mike's love for pierogis.  I don't know what it is, but I've just never been a big fan of them.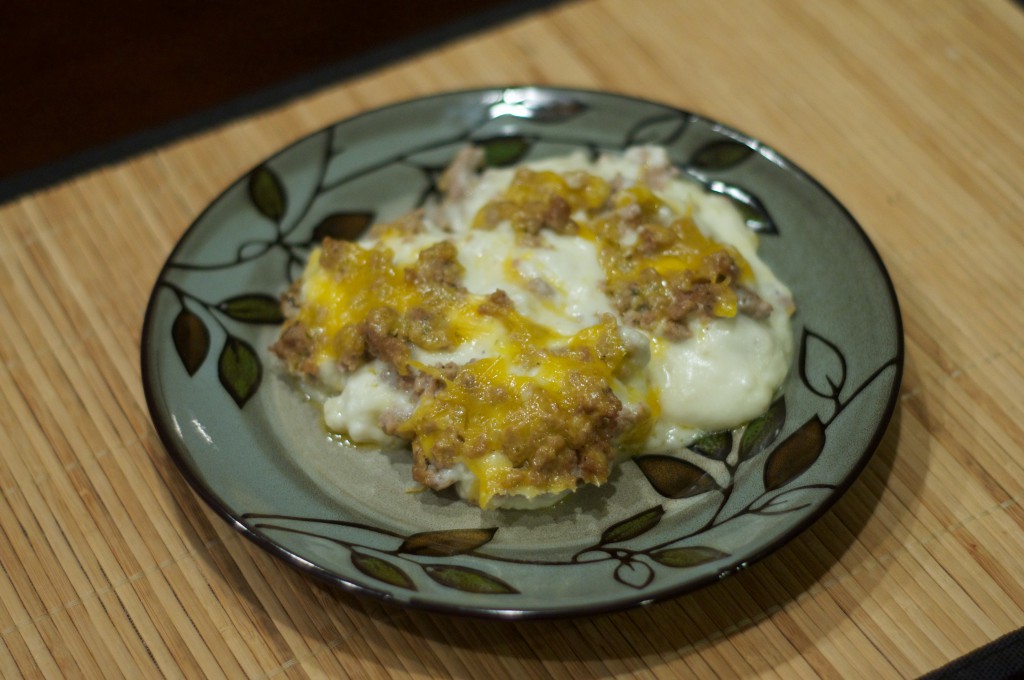 This doesn't faze Mike in the least.  He just sees this as an opportunity to eat more pierogis by himself.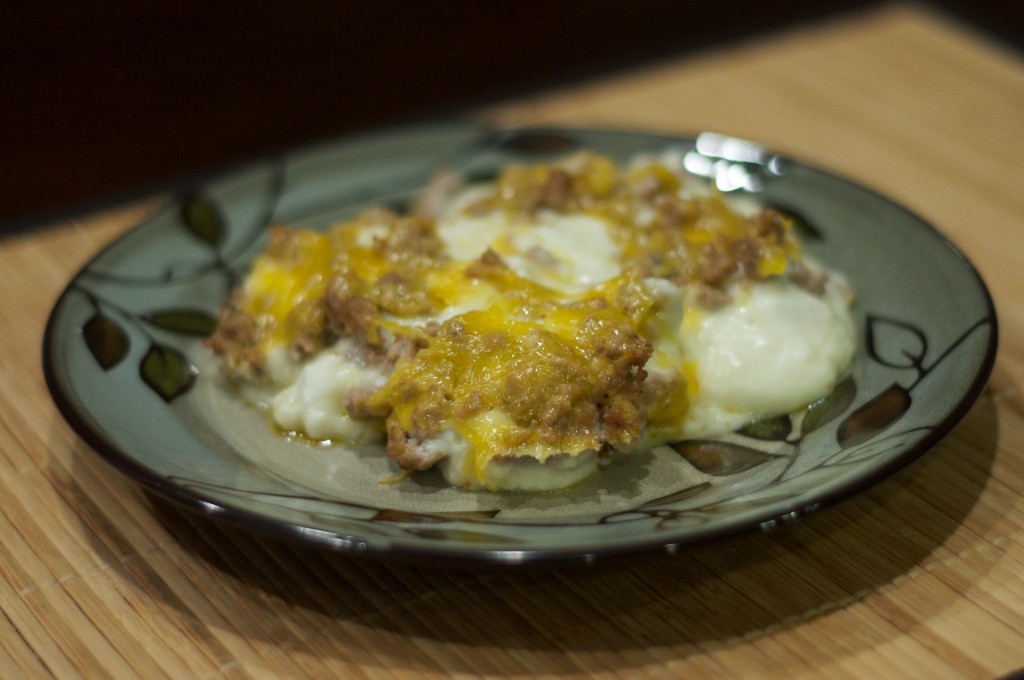 As a pierogi lover, he loves this dish.  It's a casserole with all the flavors of the pierogis.  I added Italian Sausage with the casing removed (this isn't in any of the pierogis I've ever had) because Italian Sausage with the casing removed is amazing and goes well in most casserole dishes.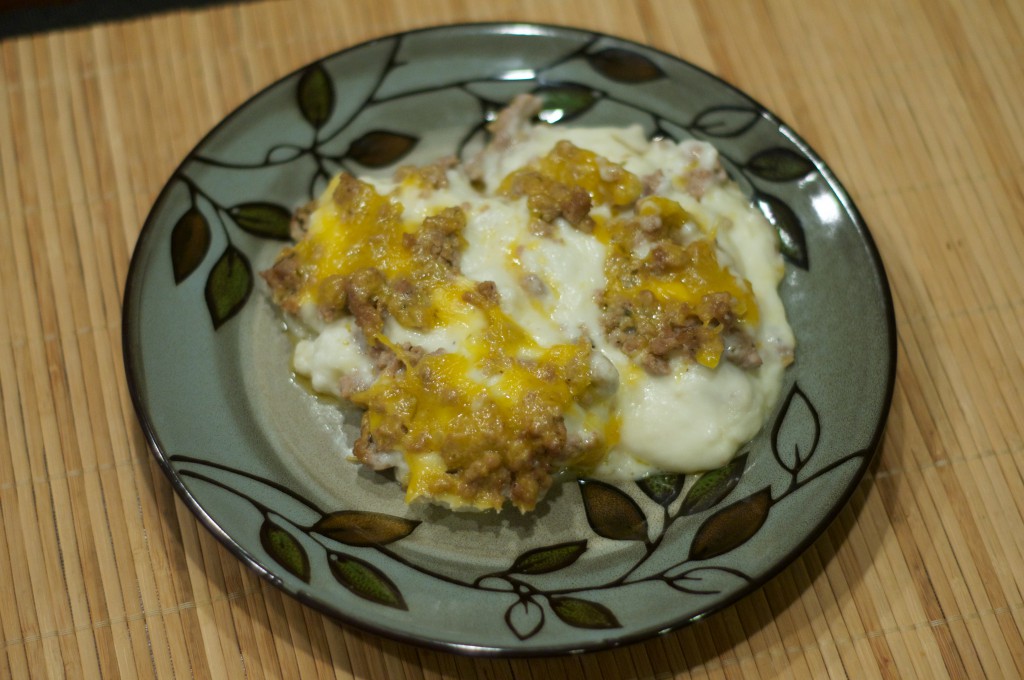 Pierogis are usually pockets of dough, filled with potatoes and cheese.  I call this "open faced" pierogis, because this is essentially the pierogi filling.  There is no dough.  I know it's not the same as an "open faced" sandwich, but I liked the comparison.

Open Faced Pierogi
Ingredients
4 small russet potatoes
1 pound Italian Sausage, casing removed*
½ cup sour cream
1 small onion, chopped
2 cups shredded cheddar cheese
Instructions
Preheat oven to 350 F.
In a medium sized pot, bring 4 cups of water to a boil over high heat. Cut potatoes into 1 inch cubes. Place potatoes in the pot once the water has come to a boil. Boil the potatoes until they are easily pierced with a fork, about 10 minutes.
Meanwhile, cook Italian Sausage in a medium size skillet over medium high heat. Break up the sausage into smaller pieces as the sausage is cooking. If using Italian sausage with the casing removed (not ground turkey with spices to simulate Italian sausage), drain the fat from the cooked meat. Set aside.
Drain potatoes and place in a medium sized bowl. Mash potatoes until no more lumps remain. Add sour cream and onions and stir to combine.
Place half of the cooked Italian Sausage on the bottom of a casserole dish. Place half the mashed potato mixture over the Italian Sausage. Sprinkle one cup of cheese evenly over the mashed potatoes. Repeat layers one more time.
Cover the casserole dish with foil and bake for 20 minutes. Remove the foil and bake for another 10 minutes, or until the cheese is melted.
Serve hot.
* I used this recipe to make Italian Sausage, casing removed with ground turkey.
Inspired by Bryan's wife