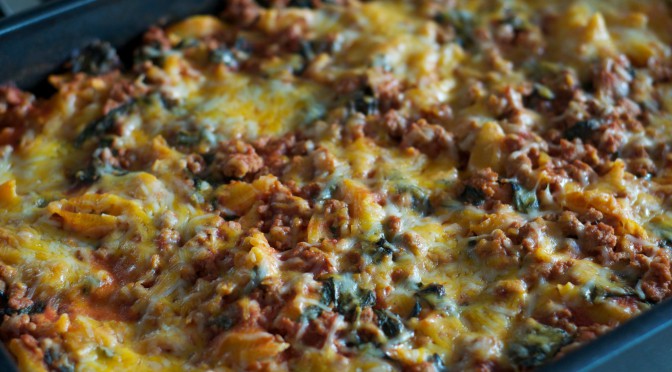 Sour Cream Noodle Bake
Mike wanted to make more peach muffins, which require sour cream for some reason. I told him that we didn't have any sour cream (we rarely have any since he hates it), so he went out and bought more. As it turns out, we already had a container. Now I had to find a way to get rid of two containers of sour cream, by hiding them in dishes, since Mike won't even touch a dish if he thinks sour cream may have been near it in the refrigerator!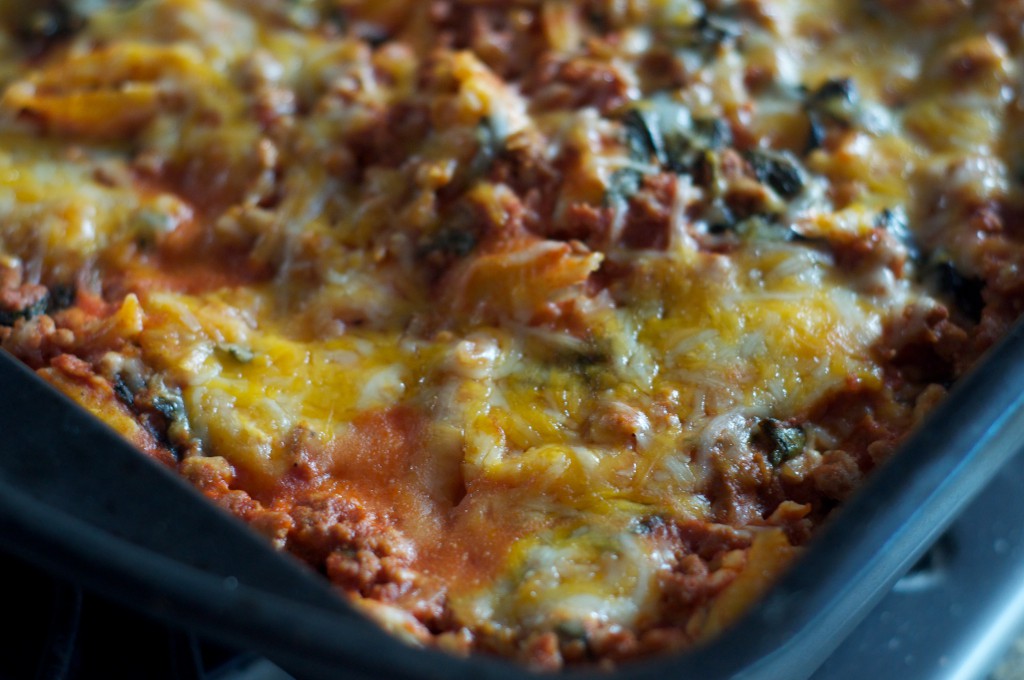 Since Steve and Jen were packing for their move to Texas, I thought it would be nice to make them some food.  Unfortunately I informed Mike that I wanted to make this dish in order to get rid of the sour cream. He thought I was trying to be be nice and help Steve and Jen.

Sour Cream Noodle Bake
Ingredients
20 ounces ground turkey
1 (15 ounce) can tomato sauce
½ teaspoon salt
Ground black pepper, to taste
8 ounces small shells
½ cup sour cream
1¼ cup small curd cottage cheese
½ cup sliced green onions
1 cup grated sharp cheddar cheese
Instructions
Preheat oven to 350 F.
In a large skillet, over medium high heat, brown the ground turkey, breaking up the chunks of meat as it is cooking. Add the tomato sauce, salt and pepper, to taste. Reduce heat to medium-low and simmer for 10 minutes.
Meanwhile, cook the pasta according to the instructions on the box, but cook the pasta for 1 minute less than is necessary to make it al dente. The pasta should still be slightly hard. It will finish cooking in the oven.
Combine the sour cream and cottage cheese in a large bowl. Add noodles to the sour cream mixture and stir to combine. Add the green onions and stir until well mixed.
Evenly spread half the noodle mixture over the bottom of a 9" x 13" pan. Spread half of the meat and sauce over the noodles and sprinkle with half the cheese. Repeat with the remaining noodles, meat and cheese. Bake for 20 minutes, or until the cheese has melted and dish is heated through.
Serve immediately
Adapted from Pioneer Woman