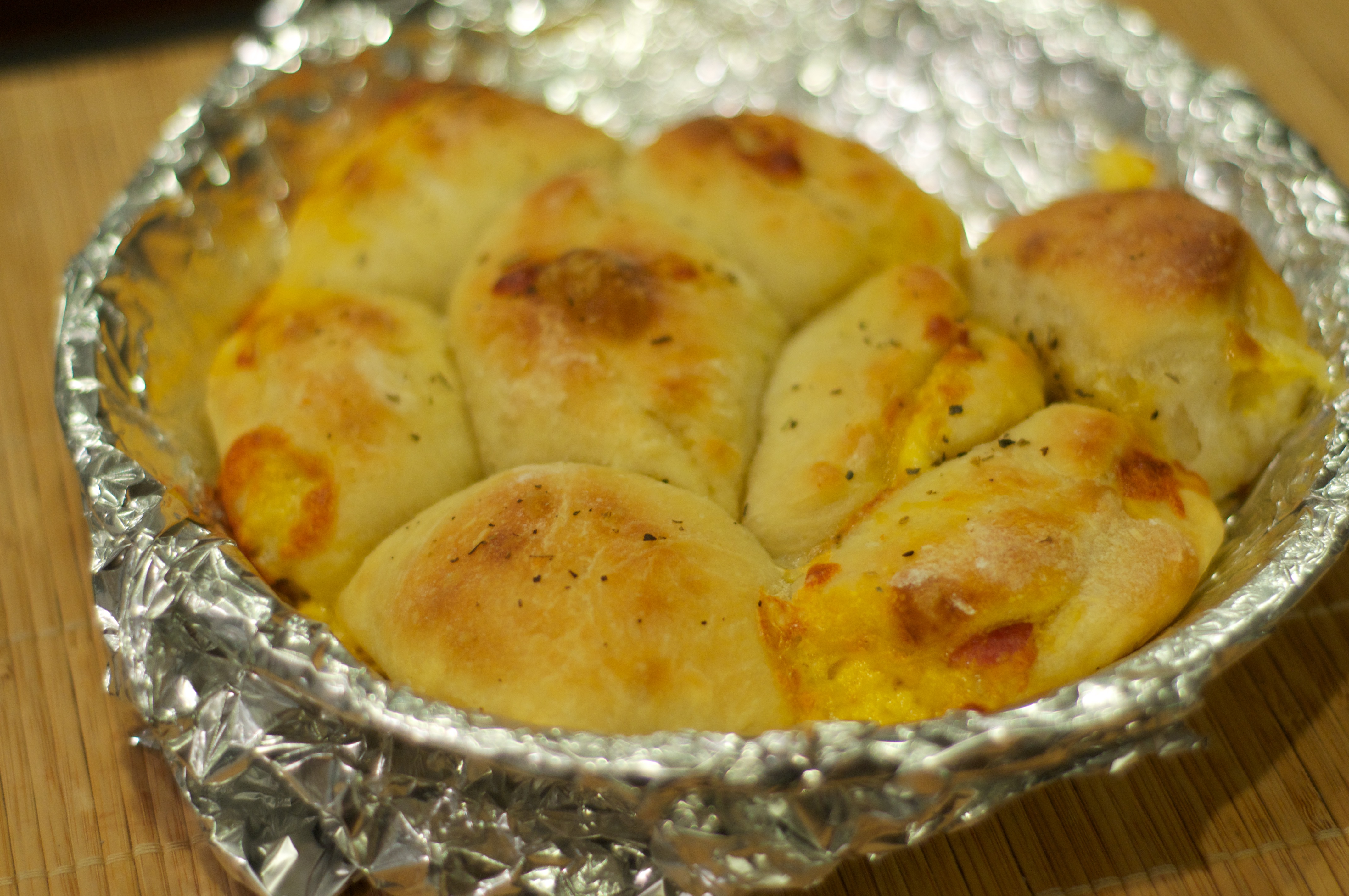 Pepperoni Pizza Ball Bites
Mike loves pepperoni pizza.  He also loves making his own pizza dough.  The question then becomes, what to do with all that pizza dough.  Of course we make a pizza, but we also like to make other dishes as well.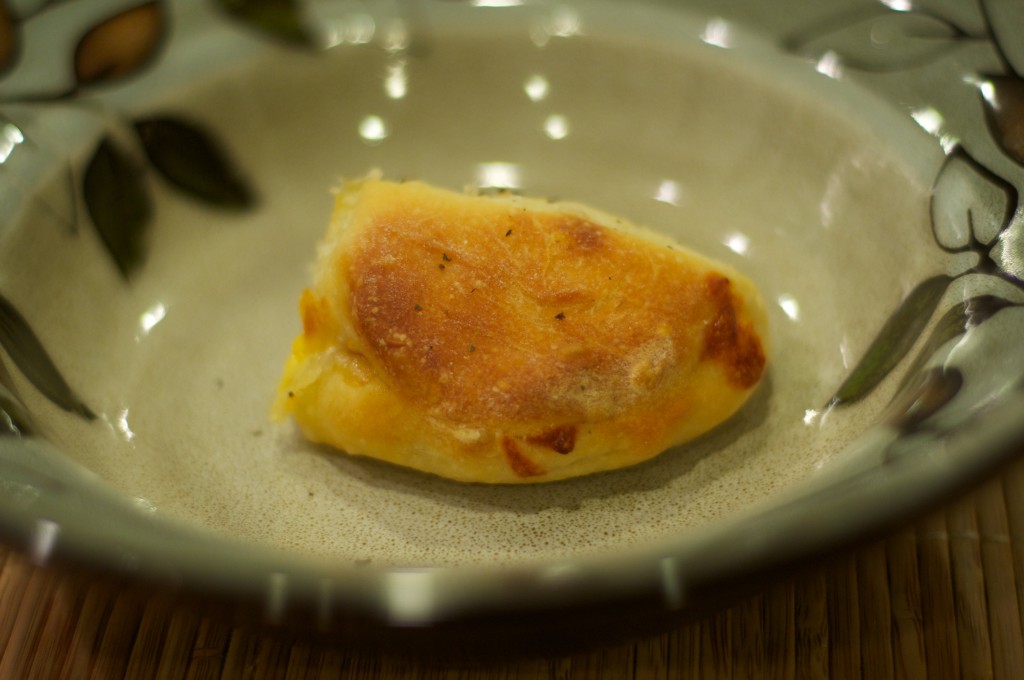 Inspired by a failed attempt to make Monkey Bread, I decided that I would try to make pull apart bread.  I might also have been trying to use up the mini pepperonis at the same time.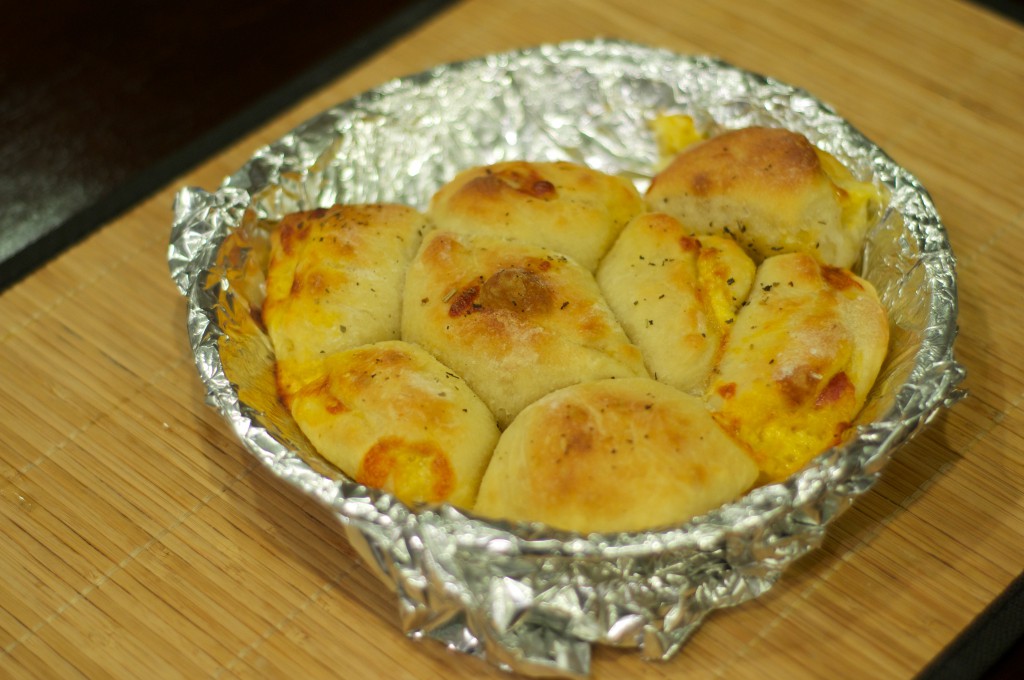 The best part is how much fun it is to pull these apart when eating them.  Well, that and biting into the delicious cheese and pepperoni centers.

Pepperoni Pizza Ball Bites
Ingredients
Cooking spray
1 ball of pizza dough, homemade* or store bought
1 cup shredded mozzarella cheese
¼ cup mini pepperonis
2 tablespoons olive oil
½ teaspoon Italian seasoning
Marinara sauce, for serving, if desired.
Instructions
Preheat the oven to 400 F. Line a pie tin with aluminum foil Lightly spray the aluminum foil with cooking spray.
Divide the pizza dough into 12 equal sized portions. Flatten a piece of dough with the palm of your hand. Place a small amount of cheese and pepperoni in the dough. Pull up the sides of the dough and pinch together so that the cheese and pepperoni are sealed in the dough. Place the pizza ball in the prepared pie tin, seam side down. Repeat with the remaining pieces of dough.
Brush the tops of the balls with the olive oil and sprinkle with the Italian seasoning. Bake the pizza balls until the tops are golden, about 20 minutes.
Serve warm, with marinara sauce, if desired.
Adapted from Kirbie's Cravings