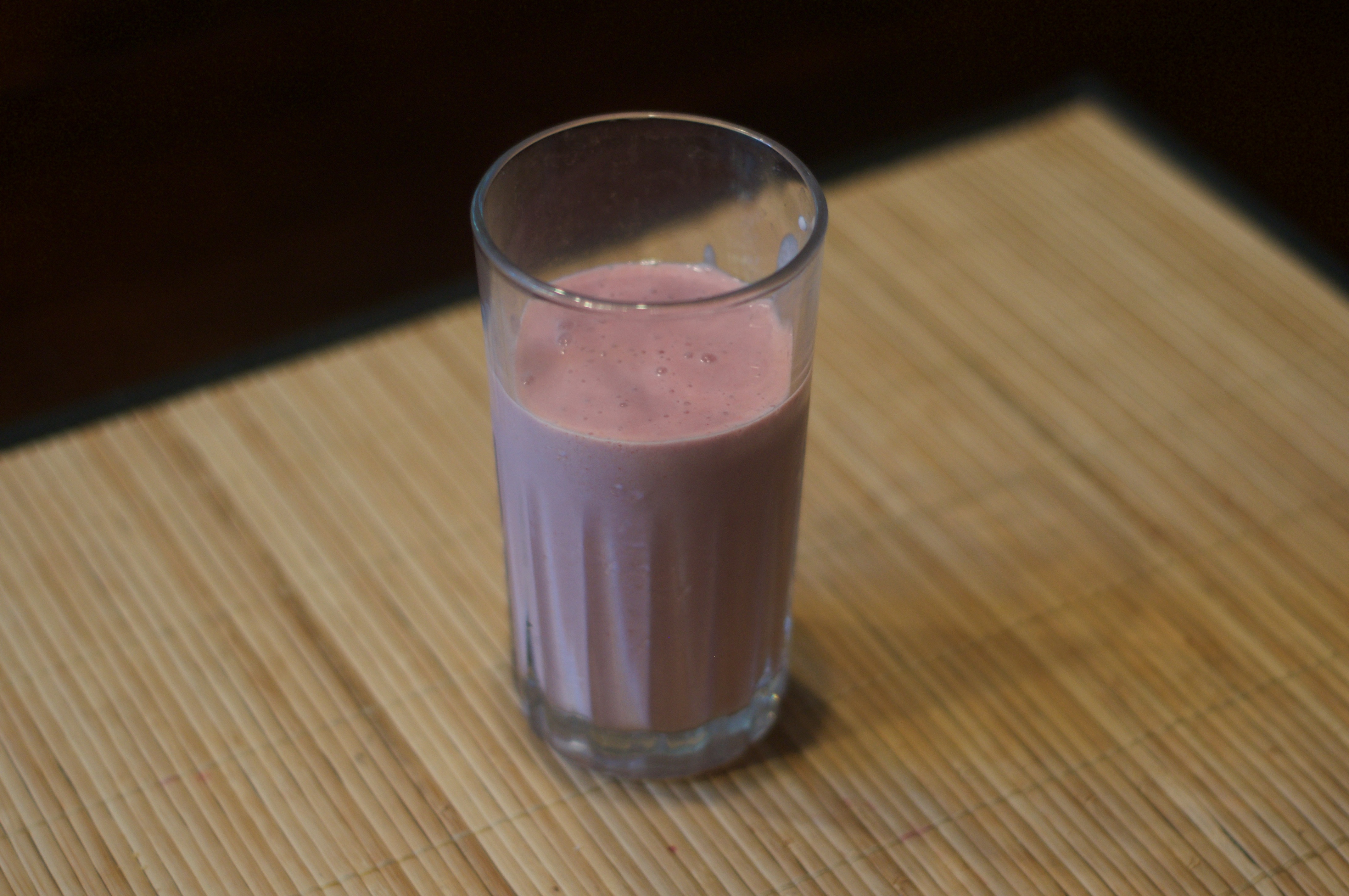 Strawberry Grape Breakfast Smoothie
Although I love my Vitamix, it was not a cheap purchase.  It was kind of an "impulse buy".  I was at Costco, tried various samples of smoothies which were delicious and made with all kinds of vegetables, and was sold, kind of.  I bought a Vitamix, but didn't open it.  It was just so expensive.  Would I use it enough to make it worth the price?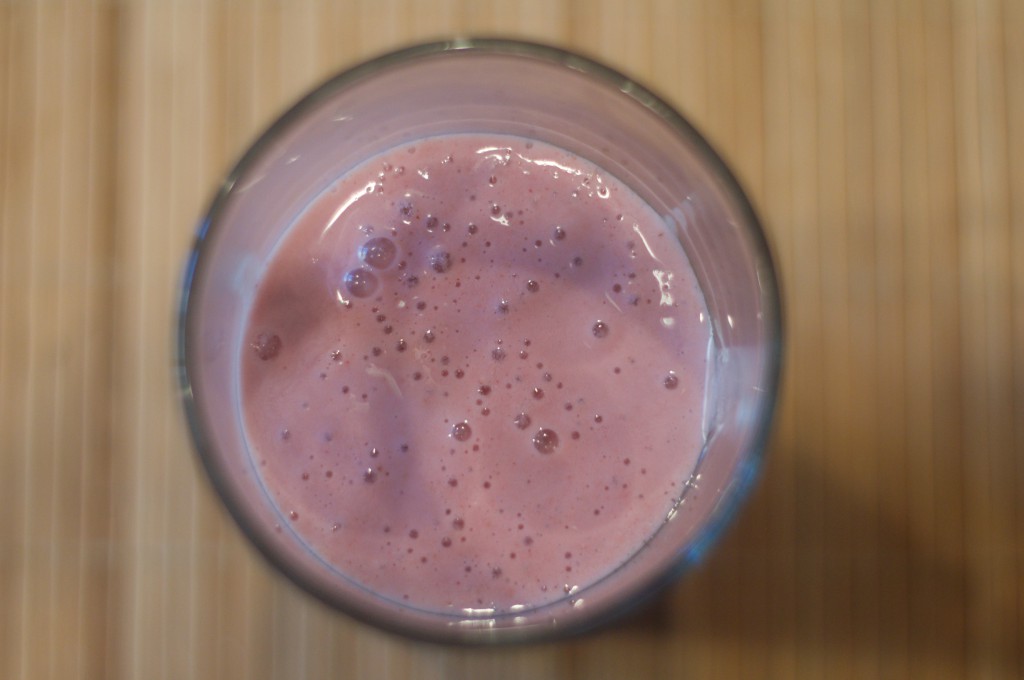 I have since opened it, and, although it was a very expensive purchase, I definitely do not regret buying it.  I'm not saying that it is for everyone, but it makes wonderful and delicious smoothies such as this strawberry grape breakfast smoothie.  Could you make this smoothie in a regular blender?  Maybe.  I have no idea, since I don't have a regular blender.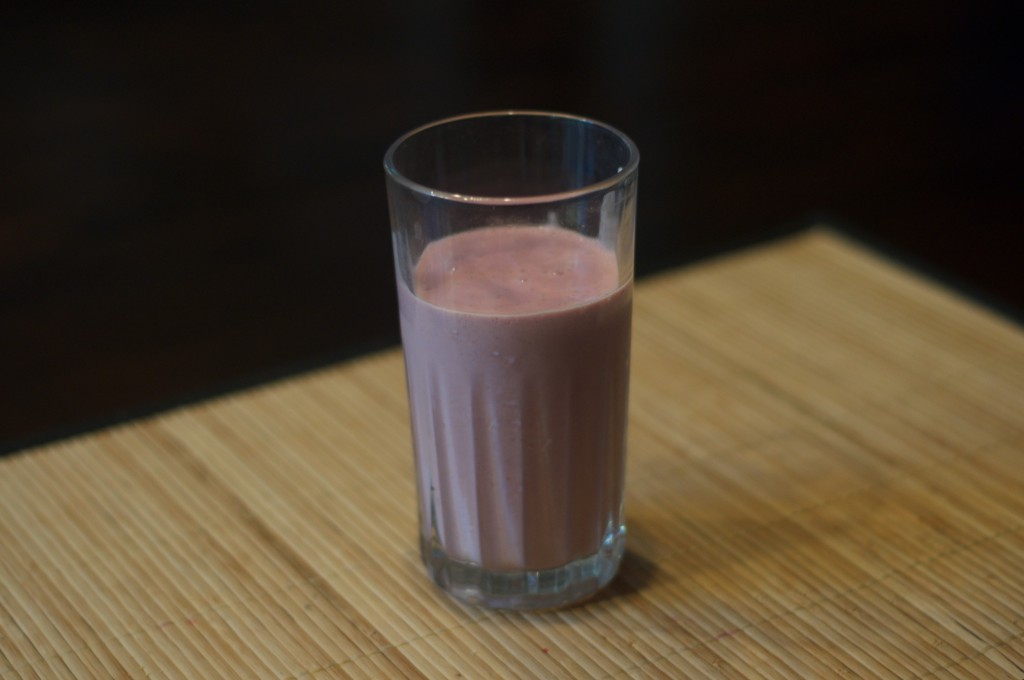 I have to admit that I have been trying to make more recipes which would use my Vitamix (because it cost so much)!  But the real reason why I made this smoothie was because I was trying to use up grapes that needed to be eaten quickly.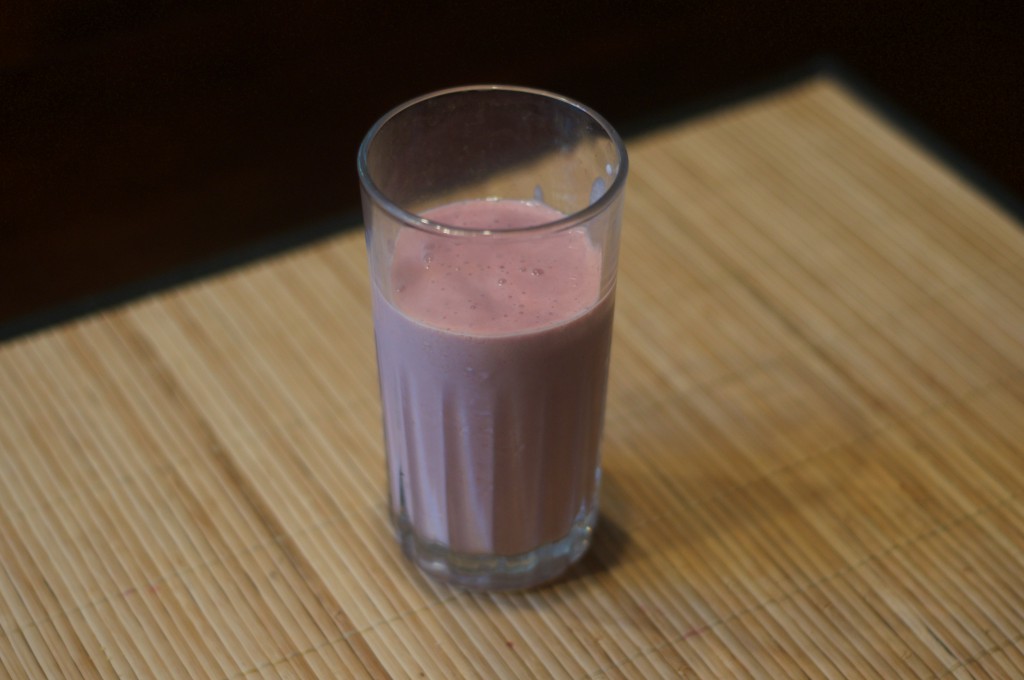 It also didn't hurt that I had frozen strawberries, and of course oatmeal in the pantry as well.

Strawberry Grape Breakfast Smoothie
Ingredients
⅔ cup seedless red grapes, washed
1 cup milk
⅓ cup rolled oats
8 frozen strawberries
Instructions
Place all ingredients in a strong blender, in the order listed. Blend until smooth.
Serve cold.
Adapted from Cooking with Mamma C