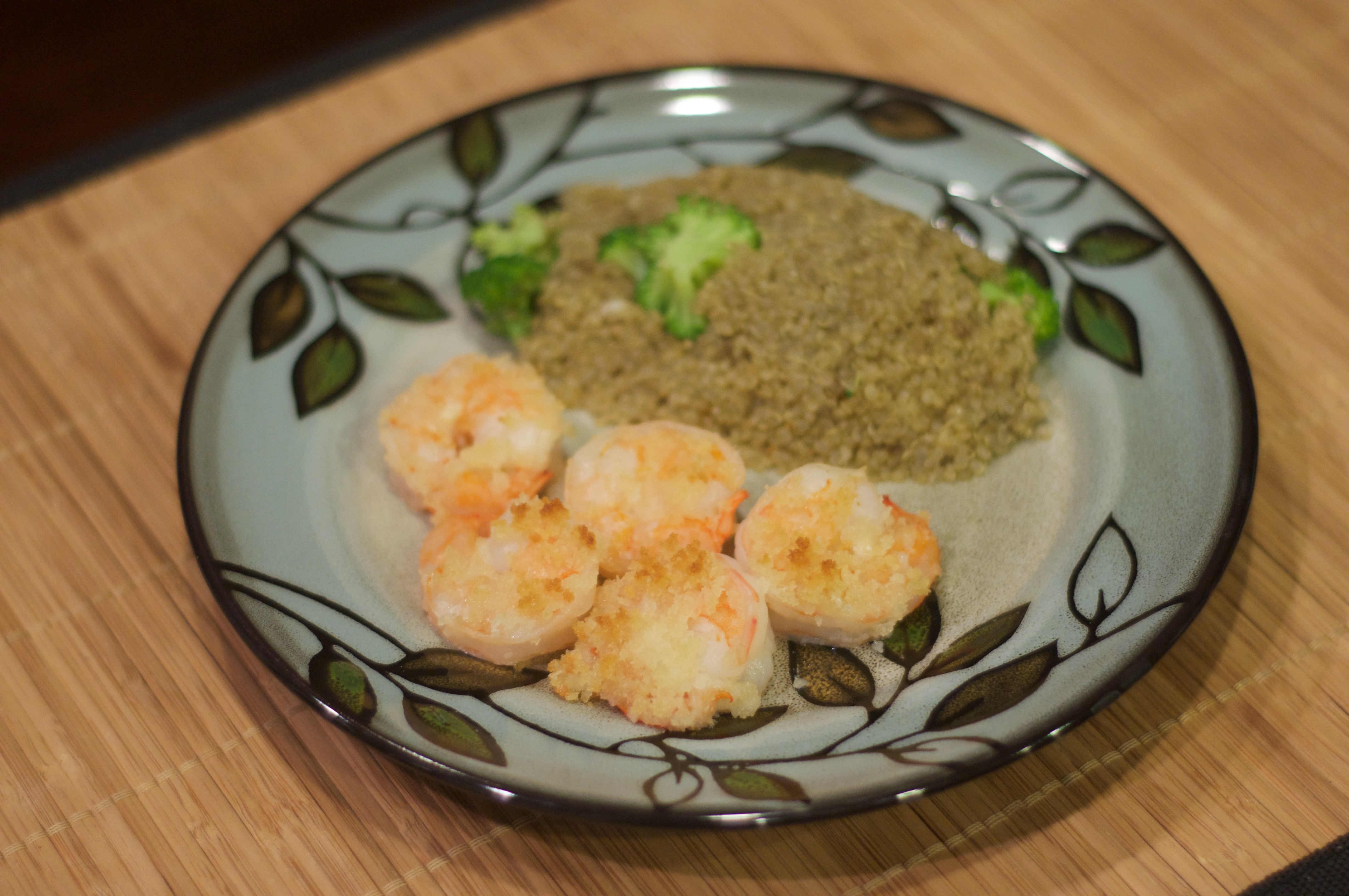 Baked Shrimp Scampi
I love shrimp scampi.  There is just something so delicious about shrimp smothered in butter and garlic.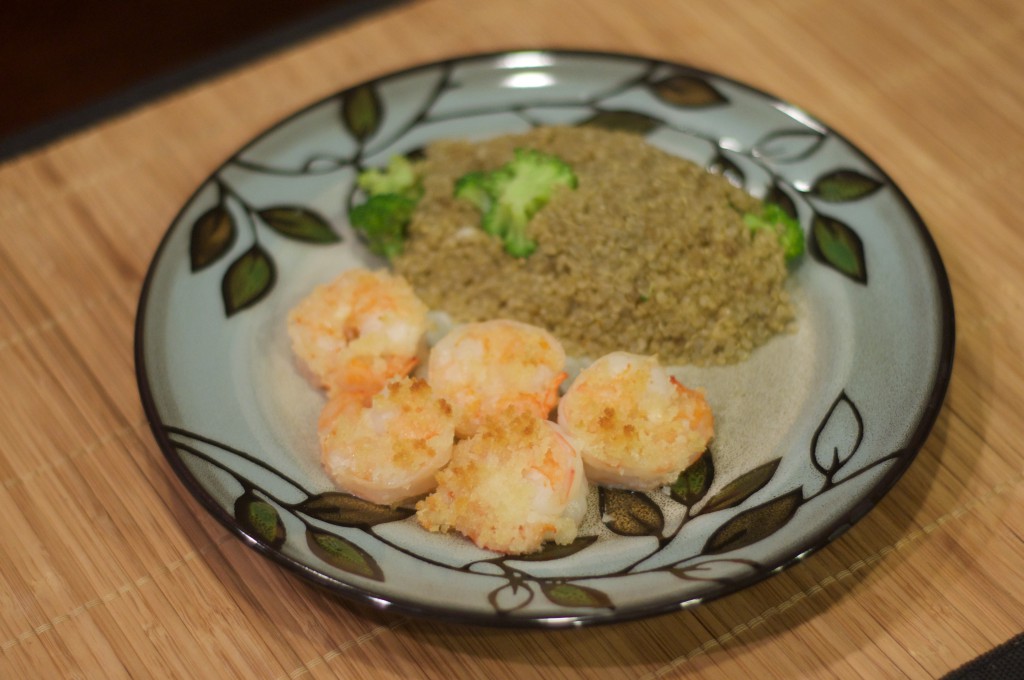 Yes, I know shrimp scampi is not very healthy.  I did try to make this slightly more healthy by serving it with quinoa and broccoli.  The way I see it, it's not too unhealthy if you limit the amount of shrimp scampi you eat in one meal.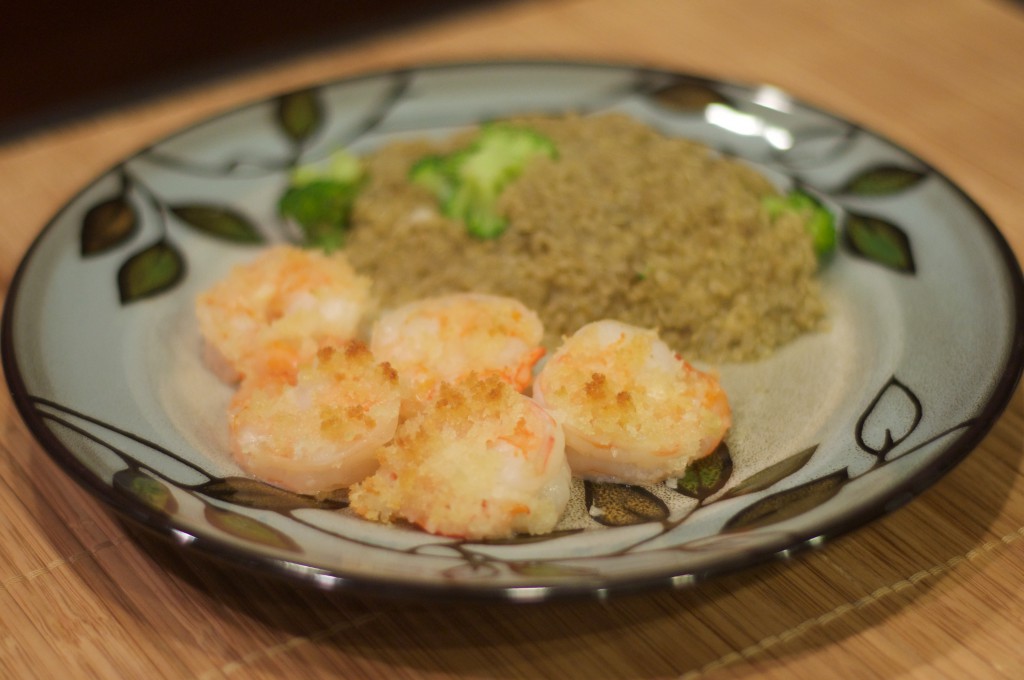 This shrimp scampi is different from the dish that you order at restaurants.  Those are generally served over pasta, with the buttery sauce used as the sauce for the pasta as well.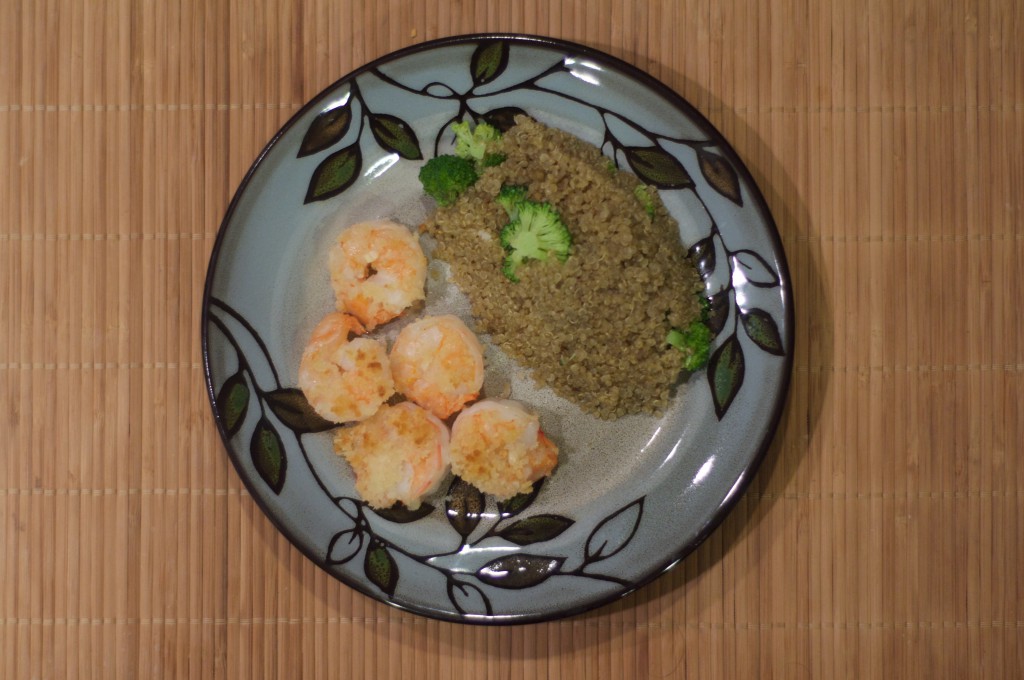 At least with this dish, you get crunchy shrimp without all of the buttery sauce.  OK, I'll admit this dish isn't healthy and I'm just coming up with reasons to make it.  Don't make this dish for health reasons, make them for taste reasons.  Your taste buds will thank you.

Baked Shrimp Scampi
Ingredients
1 tablespoons white wine
1 tablespoons lemon juice
¼ cup Panko breadcrumbs
2 tablespoons butter, melted
1 pound (31-40 size) shrimp
1 tablespoon olive oil
1 garlic clove, minced
Salt and pepper, to taste
Instructions
Preheat oven to 425 F. Line a 9 x 13 pan with aluminum foil.
Combine white wine and lemon juice in the prepared pan.
In a small bowl, combine the breadcrumbs and melted butter.
In a large bowl, combine the shrimp, olive oil, garlic and salt and pepper to taste. Toss the shrimp so that it is coated in olive oil mixture.
Place shrimp in a single layer in the prepared pan. Sprinkle the breadcrumb mixture evenly over the shrimp.
Bake until shrimp is cooked through, about 10-12 minutes.
Serve immediately.
Adapted from Damn Delicious