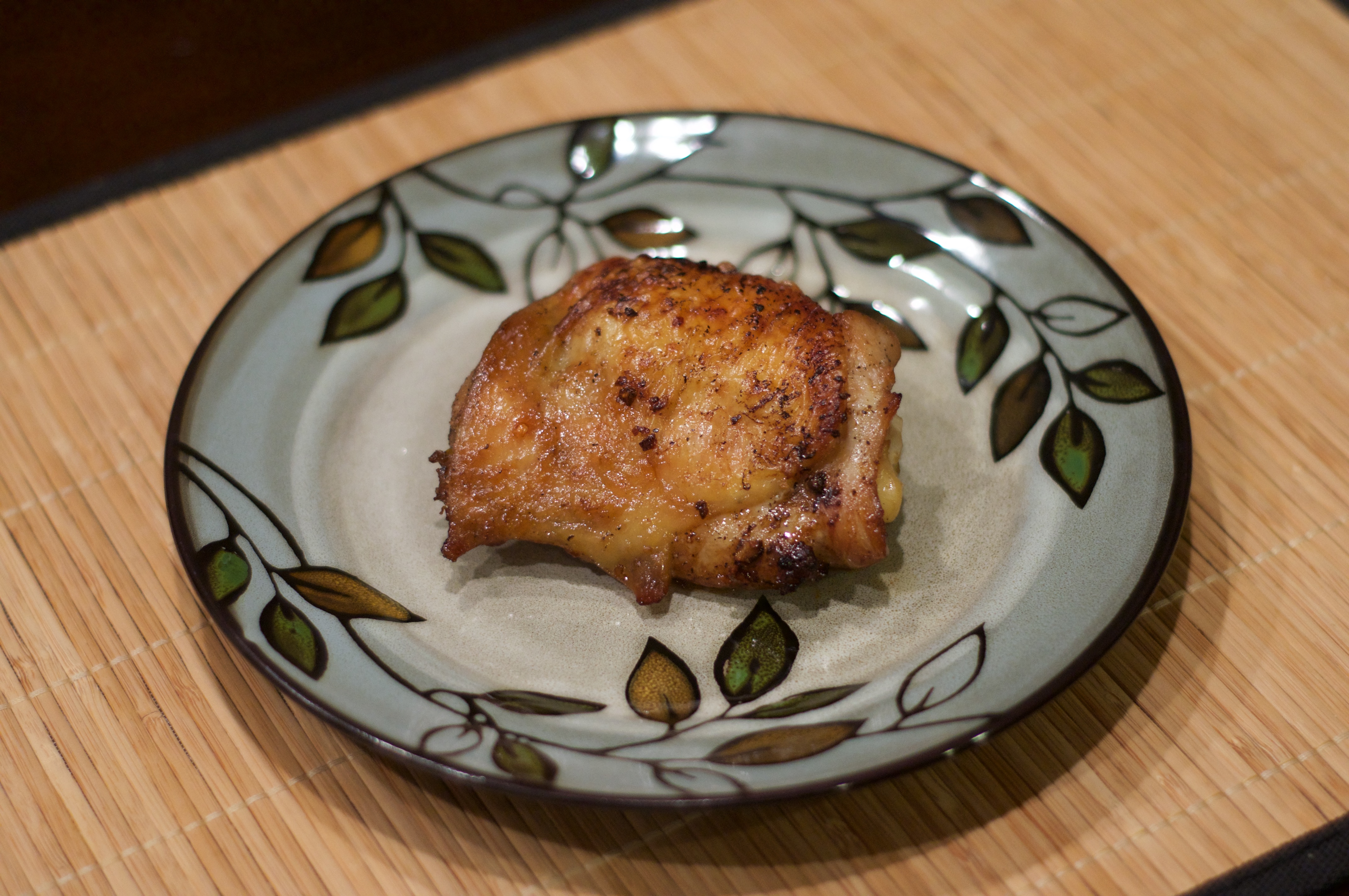 Vietnamese Roasted Chicken
I used to love the Vietnamese Roasted Chicken (Ga Ro Ti) from the Pho place by my house when I was growing up.  It was usually slightly charred, but full of deliciousness.  I'm sure it was also pretty unhealthy.  It came with a side of rice that also had a lot of grease in it.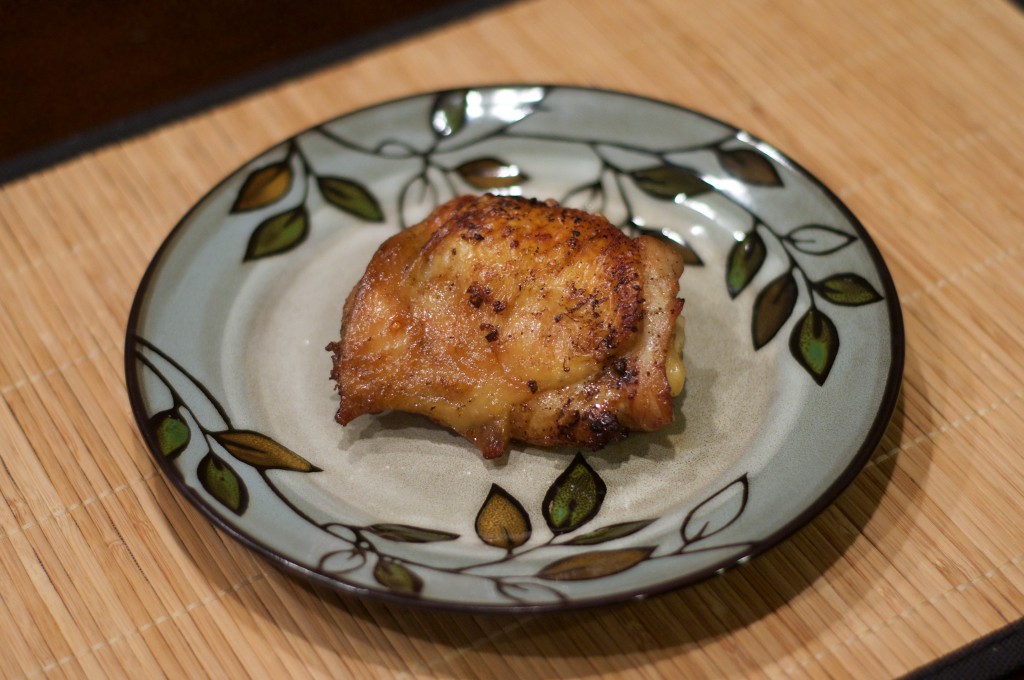 The first time I tried making this dish, I used boneless, skinless chicken thighs.  I must say that this dish is not the same without using bone in, skin on, chicken thighs.  There is something about that extra crispy skin that is just totally amazing.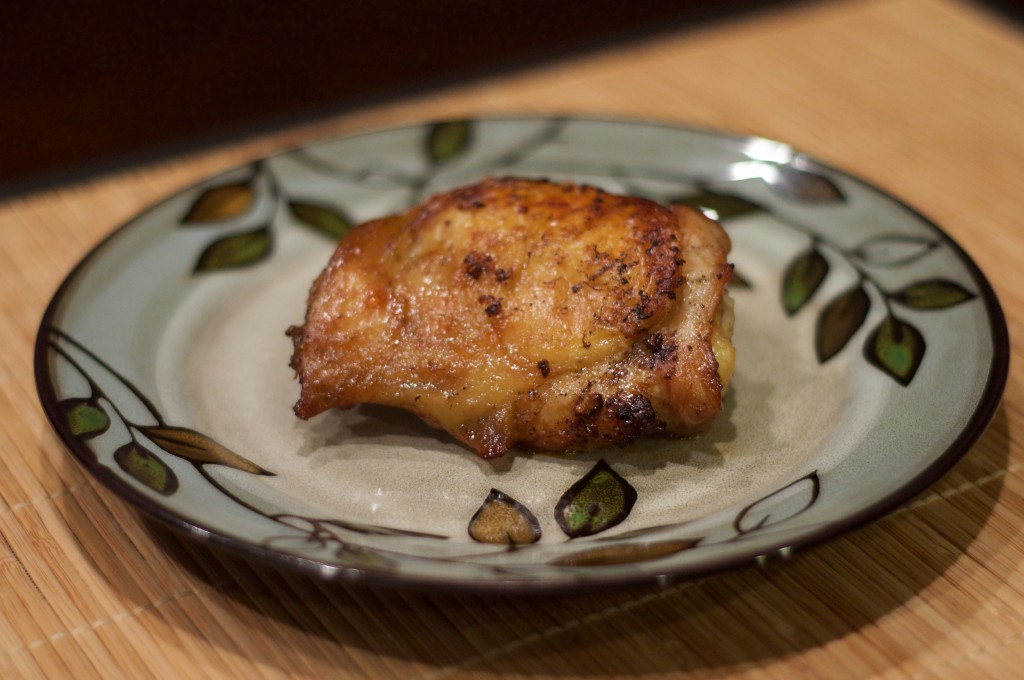 I would normally say that you should throw away the skin in order to make the dish healthier.  True, you could do that.  However, this skin is so crispy and delicious, that you might want to save just a little bit of the skin, just so that you can taste it.  This is actually a bad idea, since once you try a little piece, you will not want to throw away the rest of the skin.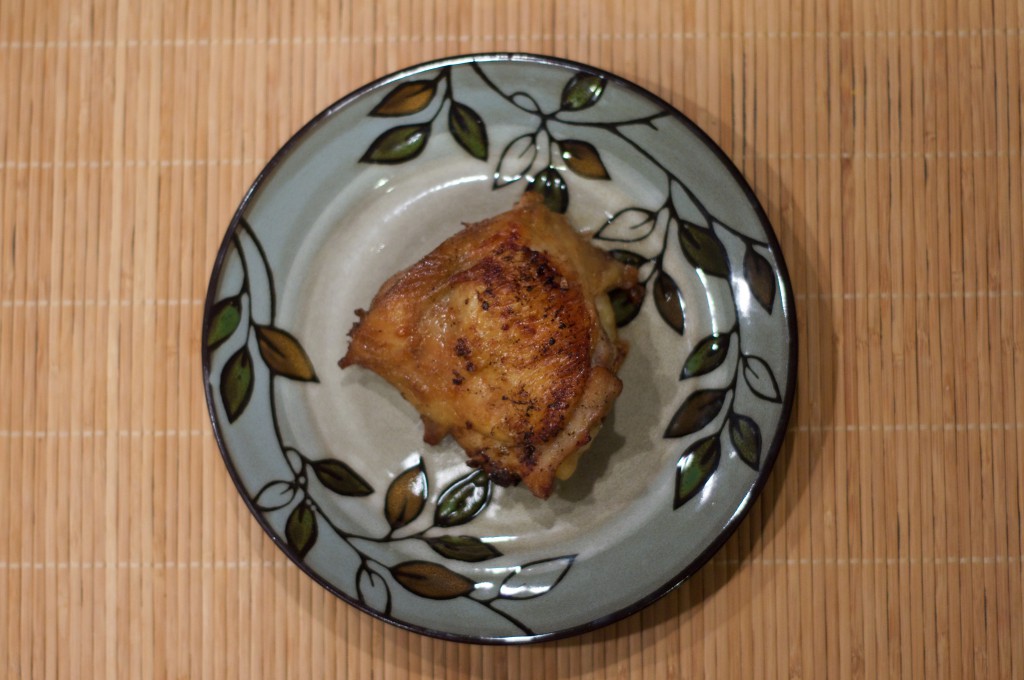 This chicken definitely reminded me of the dish I loved when I was growing up, without all of the grease.

Vietnamese Roasted Chicken
Ingredients
1½ teaspoons sugar
½ teaspoon black pepper
1½ tablespoons soy sauce
1½ tablespoons fish sauce
1½ tablespoons olive oil
4 garlic cloves, minced
2½ pounds bone in, skin on, chicken thighs
Instructions
Combine the sugar, pepper, soy sauce, fish sauce, olive oil and garlic in a large zip top bag. Massage the bag until all ingredients are well combined. Add the chicken, again massaging the bag until the chicken is well coated in the marinade. Marinate chicken in the refrigerator overnight, or overnight.
Place a rack in the middle position of the oven. Heat oven to 350 F.
Sear chicken, skin side down, in a large oven proof skillet, over medium high heat. Cook the chicken until the skin is golden brown, about 7 minutes. Flip chicken over and cook for another 3 minutes.
Remove chicken from the pan and pour off extra grease, leaving a thin layer of grease on the bottom of the skillet. Also remove any burnt garlic from the skillet. Place chicken, skin side up, back in the skillet.
Place skillet in the oven and roast until chicken has reached an internal temperature of 165 F, about 30 minutes.
Serve hot.
Adapted from Sunday Nite Dinner