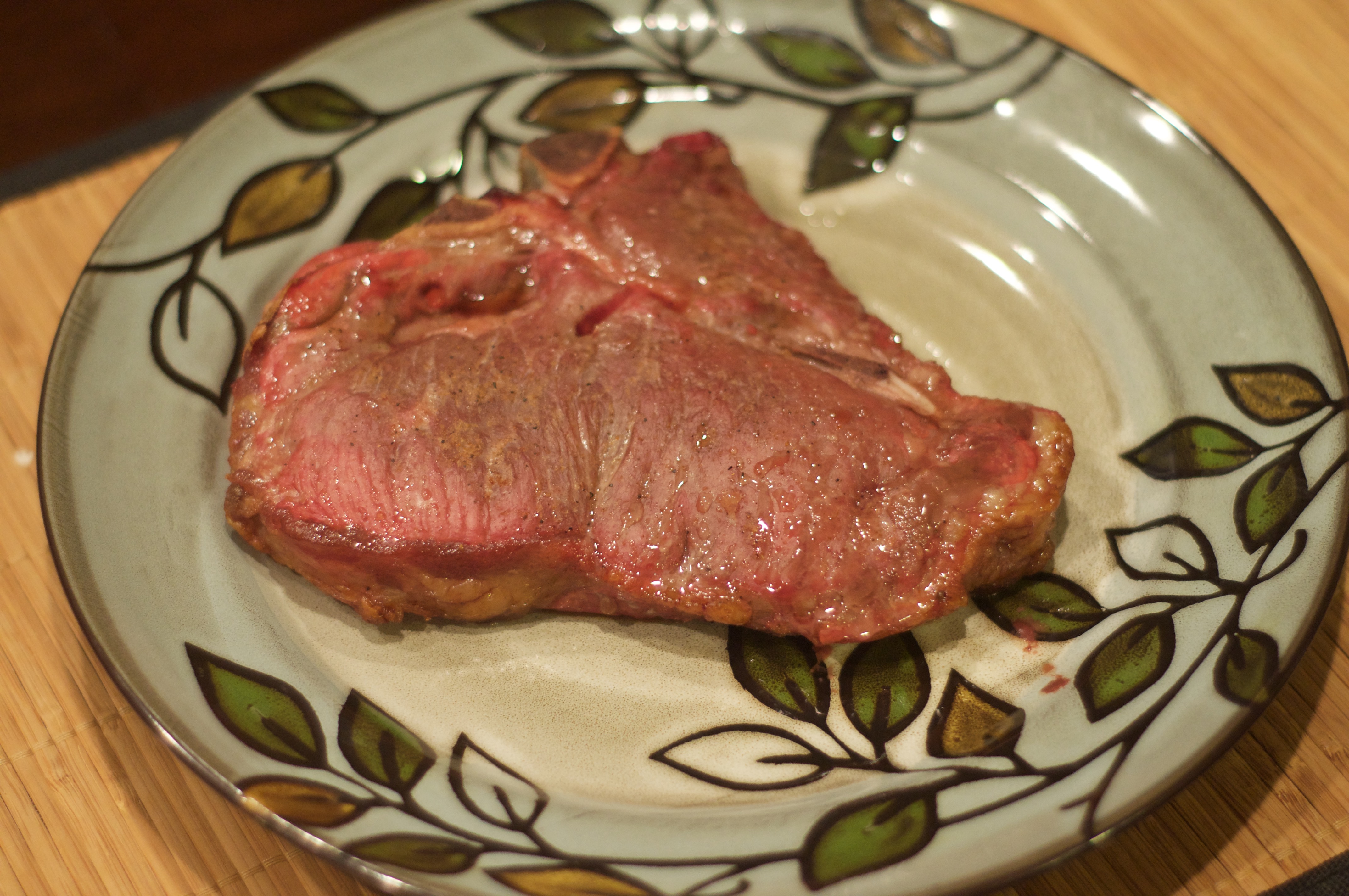 Traeger Smoked T-Bone
One of my favorite steaks ever is the T-Bone or Porterhouse steak. We have been making T-Bone steaks for a number of years, but recently have been on a bit of a steak break. Probably because I wasn't getting consistent results out of my old BBQ. I can not state how much I love T-Bones. I love the variety that it offers between the New York Sirloin Steak and the Filet Mignon. When flipping through my Traeger recipe book, I came across the smoked T-Bone steak and was immediately fascinated by the concept. So, we gave it a whirl tonight.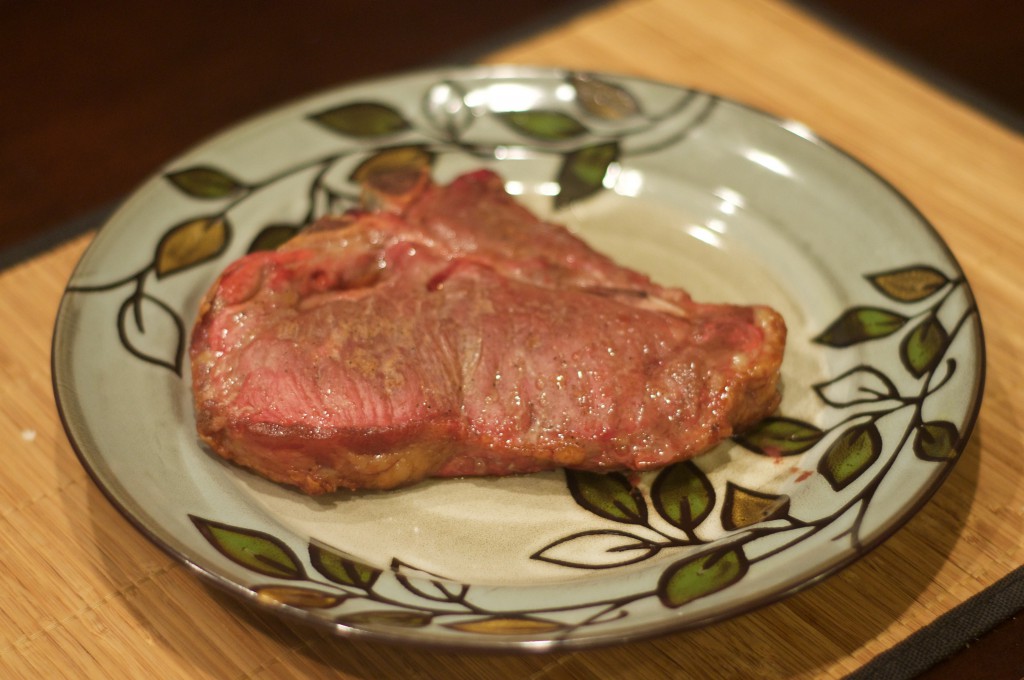 The steak came out nice and juicy with plenty of flavor. The smoking of the steak provided an interesting and different taste to the T-Bone than I am accustomed to, but it was a welcome bit of variety. I probably wouldn't make this every time, but it definitely is worth having in the repertoire for when I want a little bit of variety in my palette.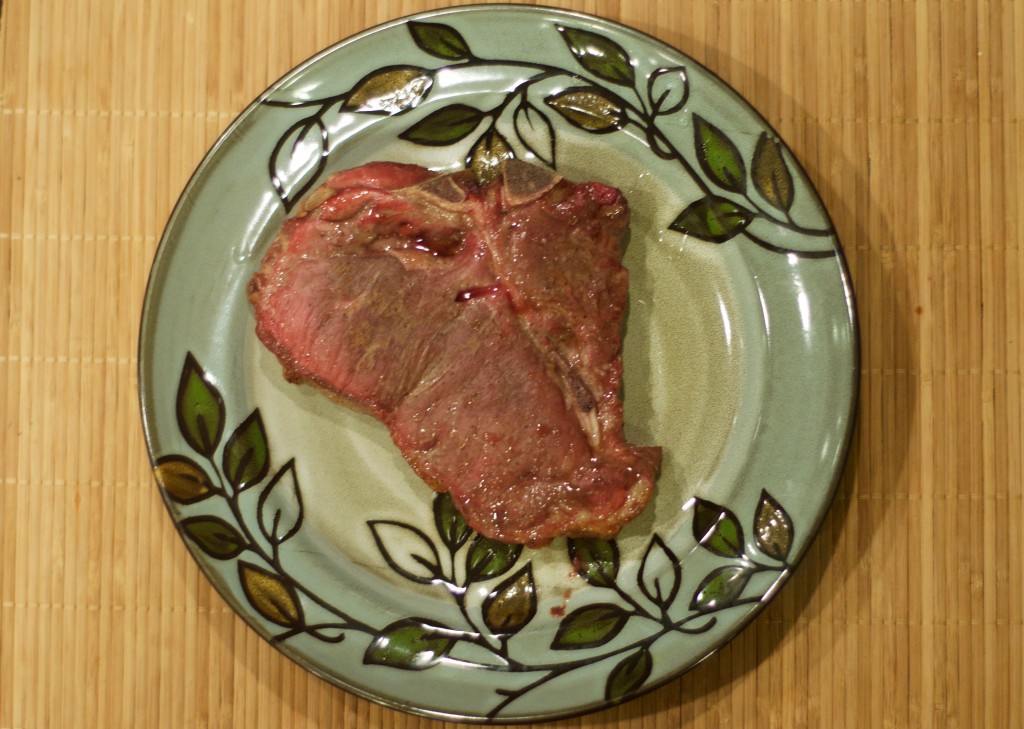 Traeger Smoked T-Bone
Ingredients
2 T-Bone Steaks about 1 inch thick.
Course Salt
Freshly Ground Black Pepper
Instructions
Start the Traeger Grill in accordance with the instructions and then set to the "Smoke" Setting.
Flavor the steaks with your favorite seasoning or with salt and pepper to your liking. Place the steaks onto the grill and smoke for 30 minutes.
After the 30 minute smoking has finished, turn the grill to the "High/450" Setting.
Cook until the steaks hit an internal temperature of 140F (or approximately another 20 minutes).
Allow the steaks to rest for 5 minutes and serve.
Adapted from Traeger Recipe Book.