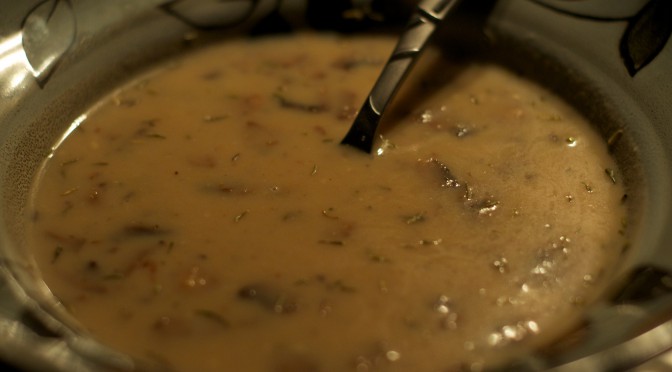 Almost Cream of Mushroom Soup
I like Cream of Mushroom soup.  I used to love the one in the Campbell's can, but of course there is a LOT of sodium in those.  I didn't think it would be too hard to make my own, but since I don't LOVE it, I've never really looked for recipes to make it.  Since Mike hates mushrooms, I also tend to avoid making recipes with them.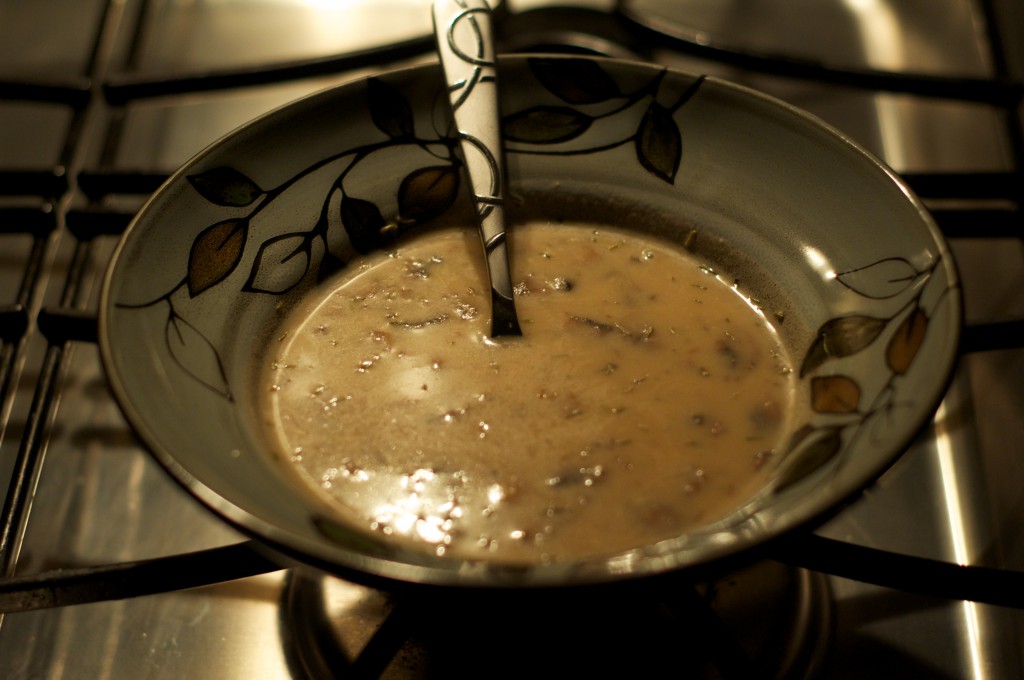 However, I will sometimes make dishes that use mushrooms, whenever Mike is out of town, or if mushrooms are on sale at the grocery store.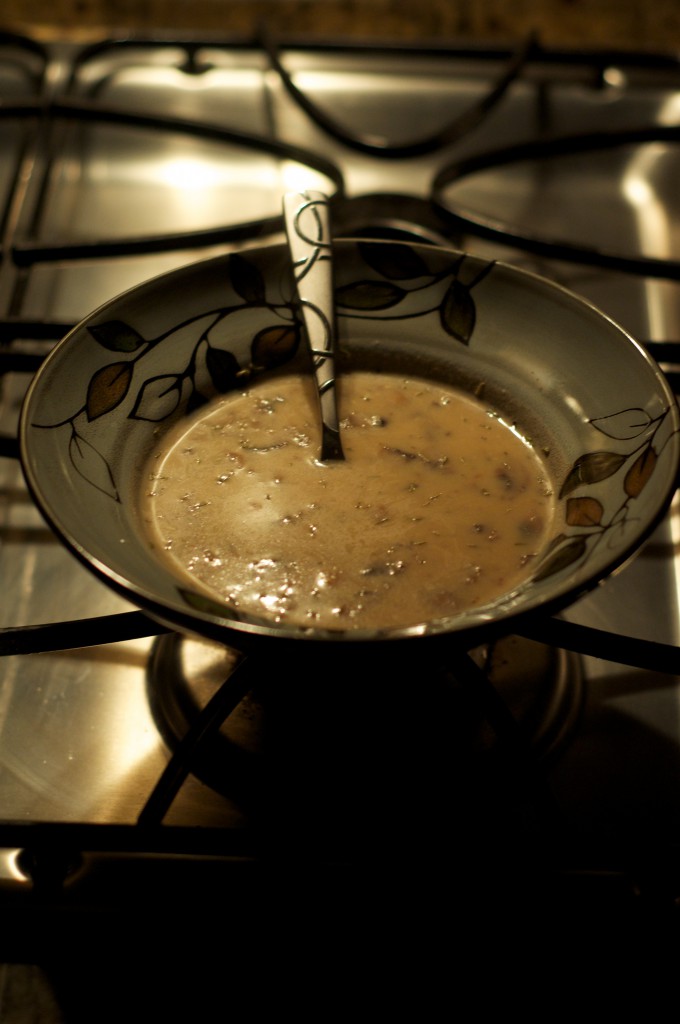 I wanted to try to make my own cream of mushroom soup at home, using fresh ingredients.  This one has a lot less sodium than the one from the can and tastes much better!

Almost Cream of Mushroom Soup
Ingredients
1 tablespoon butter
1 (8 ounce) package sliced mushrooms
¼ cup diced onions
1 small garlic clove, minced
2 tablespoons all purpose flour
2 cups vegetable broth
½ cup milk
½ teaspoon dried thyme
⅛ teaspoon salt, or to taste
Instructions
In a large Dutch oven, melt the butter over medium high heat. Add garlic and onions and sauté until fragrant, about 30 seconds. Add mushrooms and continue to sauté until onions are translucent, about 6 minutes.
Sprinkle flour evenly over the mushroom mixture and continue to cook until the flour is light brown, about 2 minutes.
Add broth and stir to combine. Once the broth mixture has started to simmer, stir in milk, thyme and salt.
Serve hot.
Adapted from Snack Girl to the Rescue