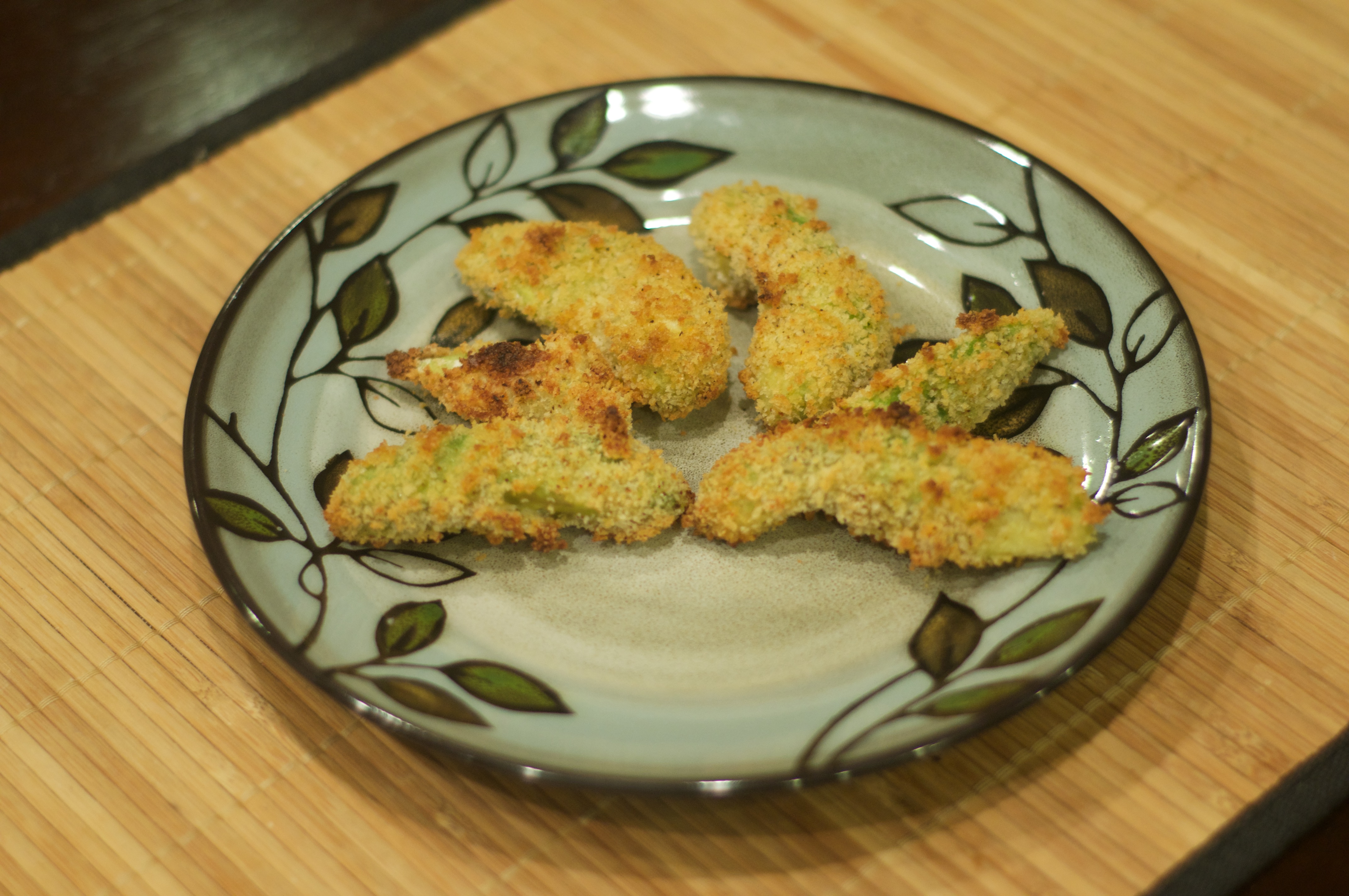 Baked Avocado Fries
Avocados.  Need I say more?  Just scroll down to the recipe and start making it already!  What more do you need to know about this recipe?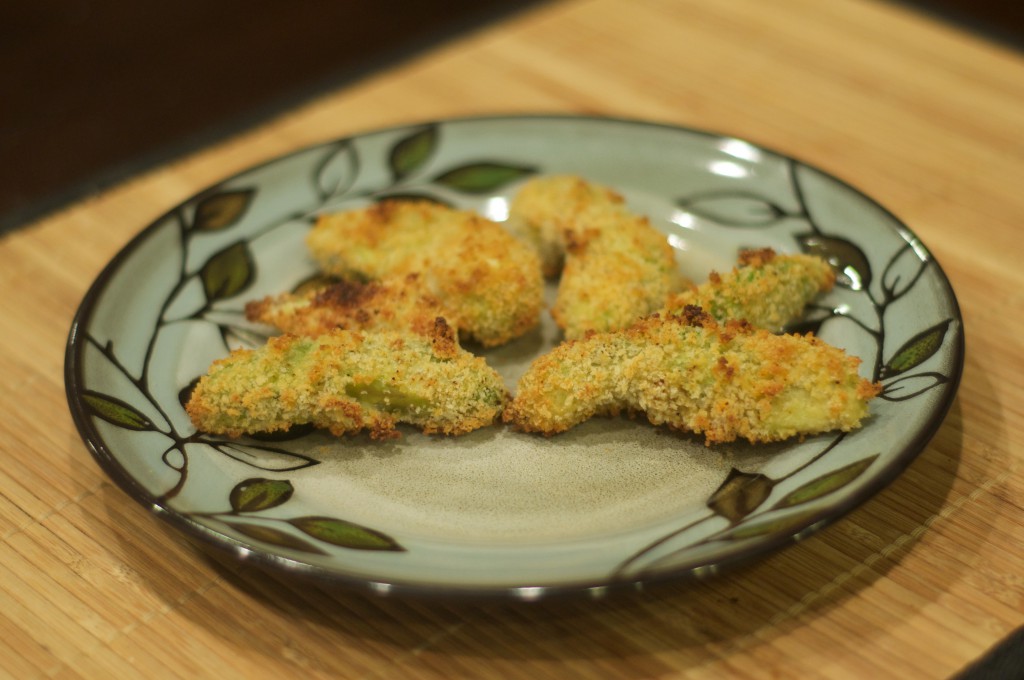 In case you need more convincing, these are avocados that are cut into slices, coated in panko bread crumbs and then baked in the oven until they are golden.  These fries are crunchy on the outside, yet soft and warm on the inside.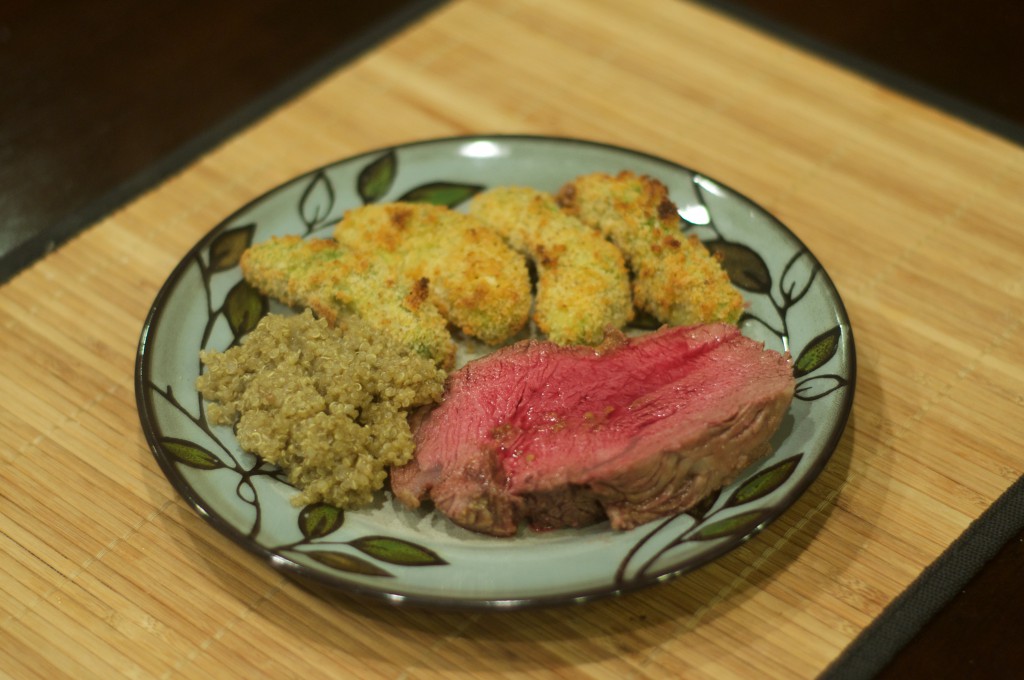 No, these fries probably won't take the place of the french fries on your plate, sitting next to your cheeseburger.  These are a little too rich and overwhelming to eat in large quantities.  That being said, these are delicious when eaten in small quantities.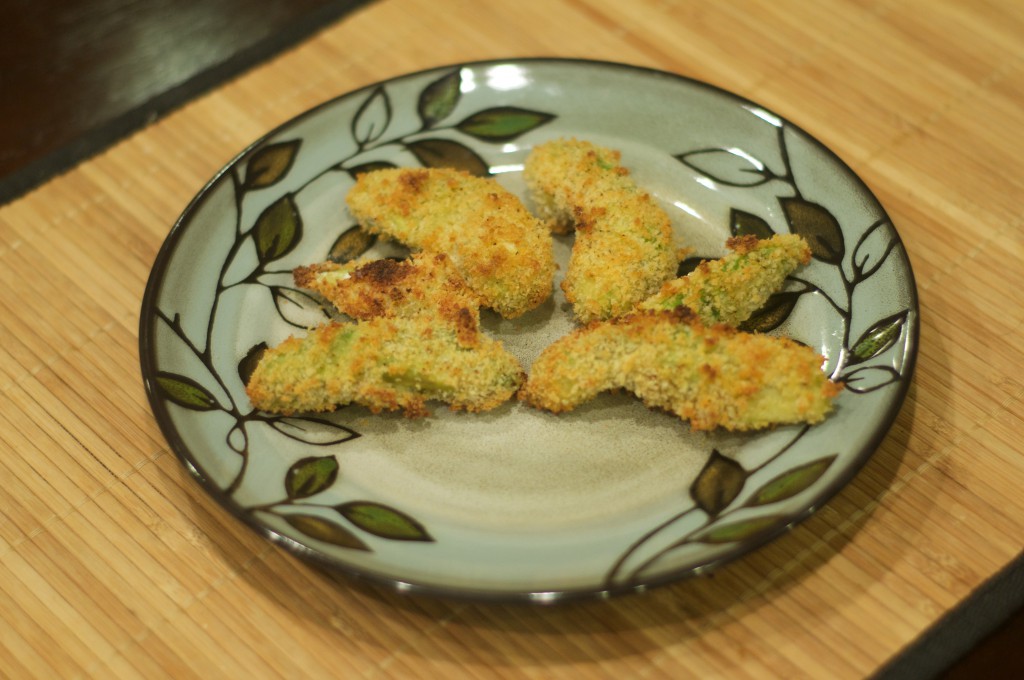 When you're trying to figure out what to do with those ripe avocados, but are tired of eating chips and guacamole again, enjoy avocados in a new way with these baked avocado fries.

Baked Avocado Fries
Ingredients
½ cup flour
3 eggs
1¼ cup panko bread crumbs
1 teaspoon garlic powder
1 teaspoon chili powder
1 teaspoon salt
4 avocados, peeled, pits removed and cut into slices
Instructions
Preheat oven to 450 F. Line a baking sheet with aluminum foil. Lightly coat the foil with cooking spray.
Place flour in a medium sized zip top bag. In a shallow plate, lightly beat the eggs with 2 tablespoons water. In a separate shallow plate, combine the panko, garlic powder, chili powder and salt. Mix until all ingredients are well combined.
Place avocado slices in zip top bag and close top. Shake the bag until the avocados are lightly dusted in the flour.
Working with one slice at a time, remove avocado from the bag, shaking off excess flour. Dip the avocado in the egg mixture and then place in the breadcrumb mixture, pressing to coat. Place avocado in a single layer on the prepared baking sheet. Repeat with the remaining avocado slices.
Spray the coated avocado slices with the cooking spray.
Bake for 15 minutes, or until avocado slices are golden and crispy.
Serve hot.
Adapted from Creme de la Crumb