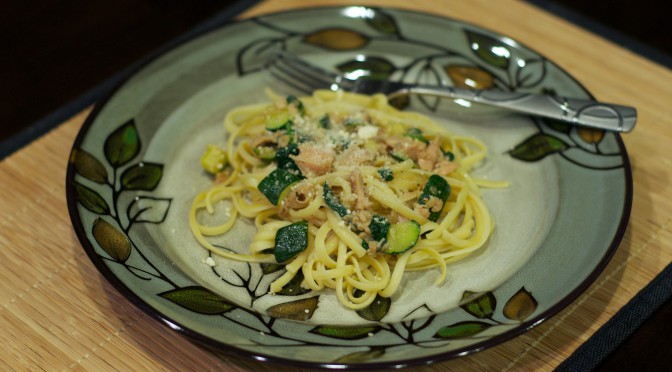 Linguine in Clam Sauce
I like linguine with clam sauce in general.  This dish had zucchini in it, which makes it healthier than the clam sauces that just have white wine in them.
Here is the cooked linguine.  Yes, it does look a little plain and lonely, doesn't it.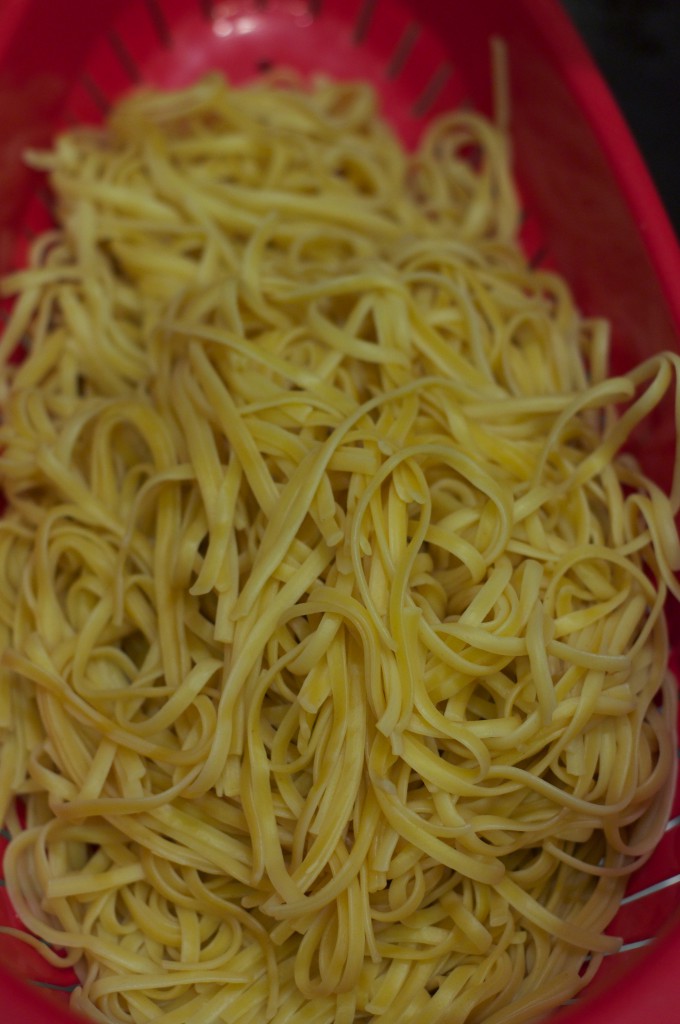 Here is the clam sauce.  It does look a little strange, and not that appetizing.  But trust me, it's actually delicious when paired with the linguine.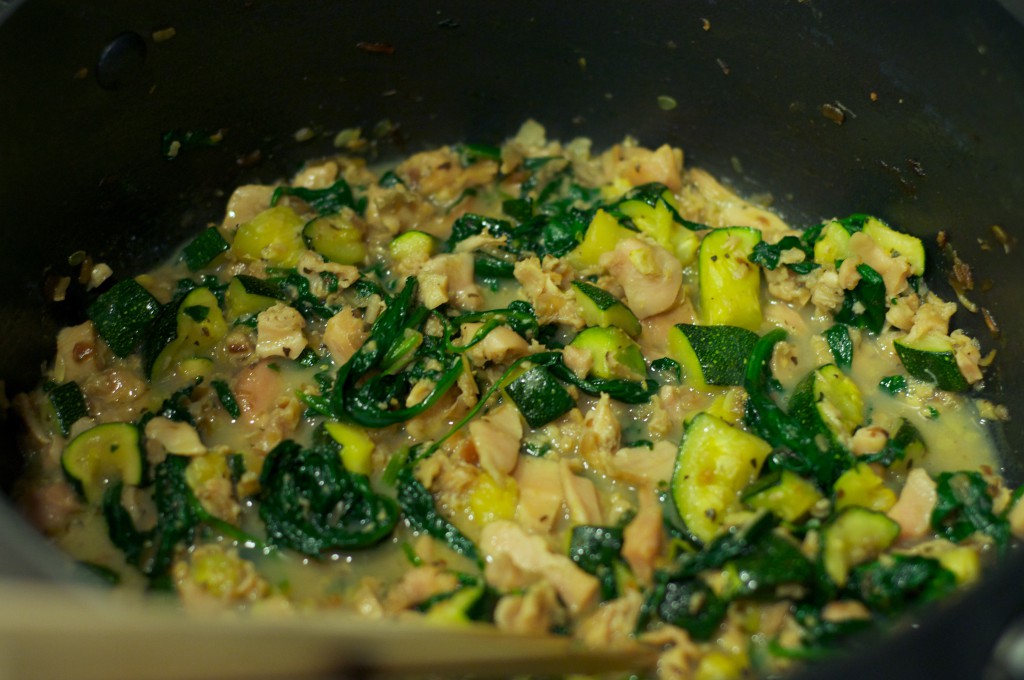 The linguine and clam sauce does not look pretty by themselves, but when combined, they make a pretty tasty dish.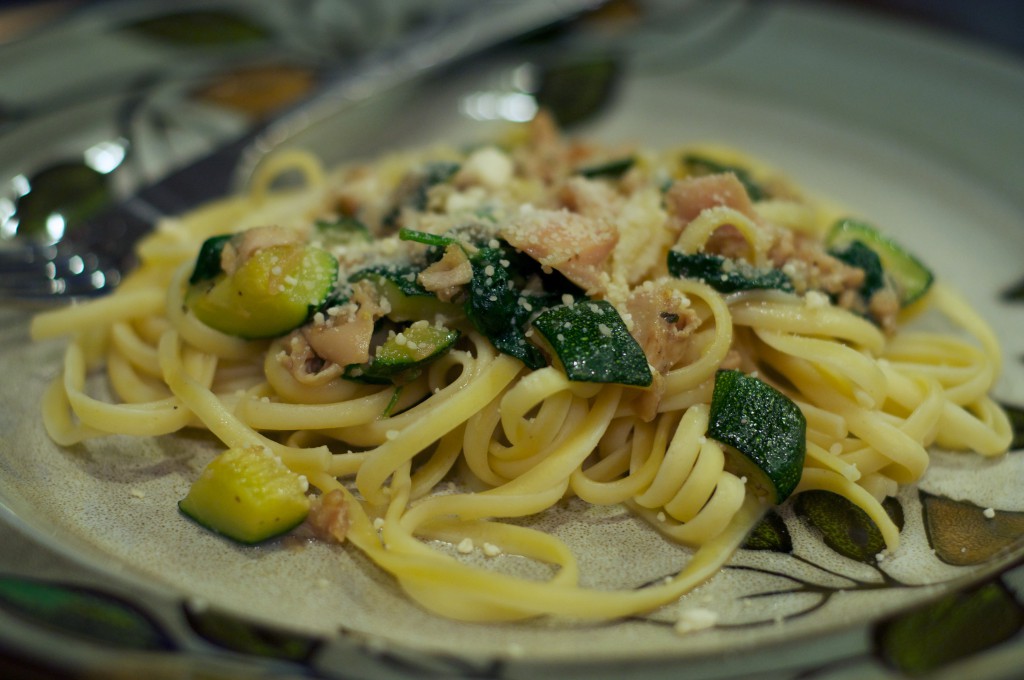 You know you want to make some for dinner tonight.  The best part about this meal, is that it takes less than 30 minutes to make.

Linguine in Clam Sauce
Ingredients
1 pound linguine
2 tablespoons olive oil
1 small onion, chopped
8 ounces baby spinach
1 medium zucchini, diced
3 (6½ ounce) cans chopped clams
2 teaspoons chicken bouillon
⅓ teaspoon dried basil
⅛ teaspoon pepper
Shredded Parmesan cheese, for topping
Instructions
Cook linguine to al dente, according to the instructions on the package.
Meanwhile, heat olive oil in a large skillet over medium heat. Add onion and garlic and sauté until onions have started to turn translucent, about 4 minutes. Next, add spinach and cook for another 3 minutes. Add zucchini and sauté until zucchini is crisp tender, about 2 minutes.
Drain the clams, reserving ½ cup of the clam juice. Add the clams, bouillon, basil, pepper, and reserved clam juice to the skillet. Bring to a boil. Simmer until vegetables are tender, about 5 minutes.
Divide pasta evenly among 6 plates. Divide clam sauce evenly over the 6 prepared plates. Top with shredded Parmesan cheese. Serve hot.
Adapted from Shop Smart, Eat Great