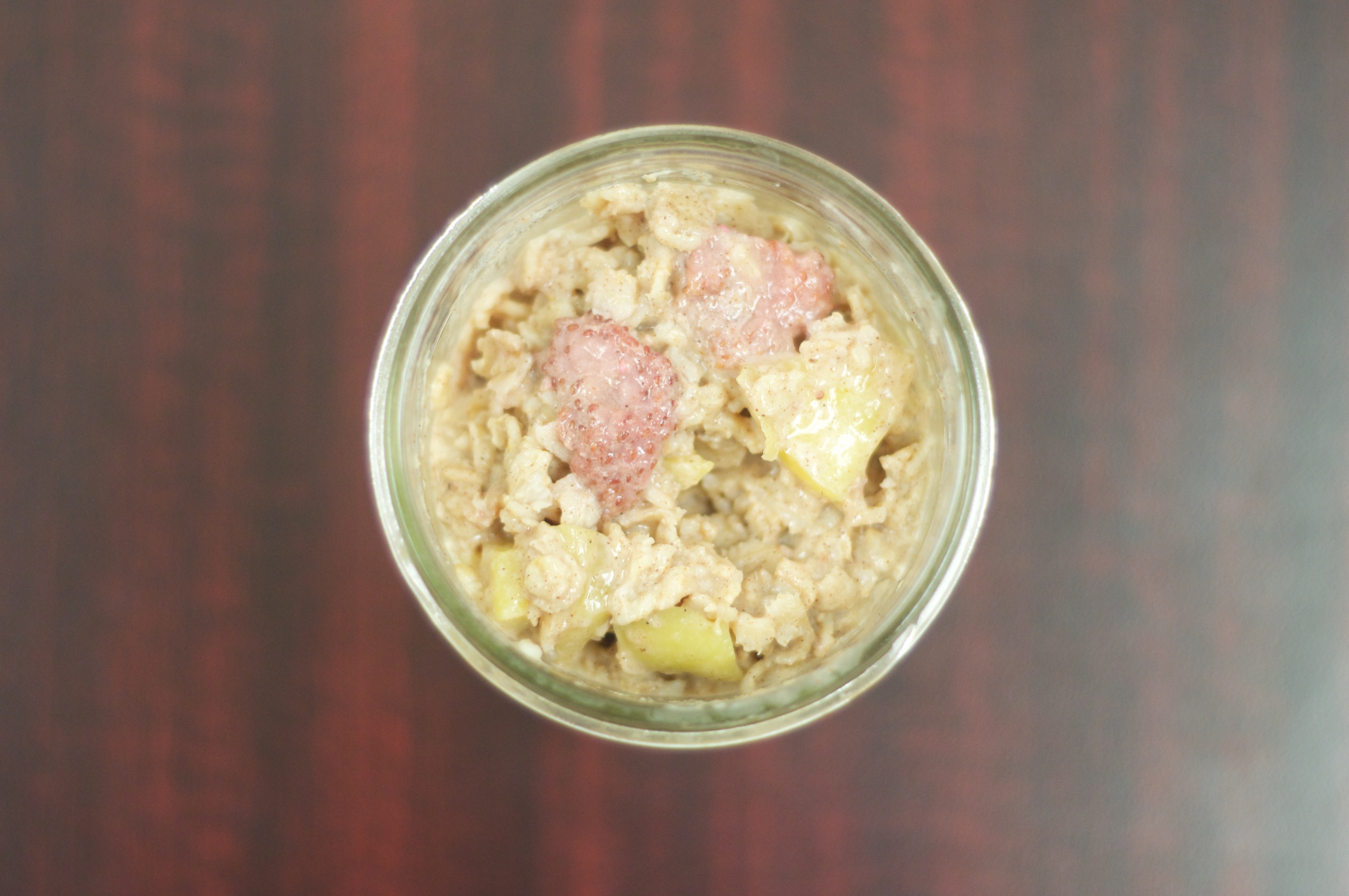 Strawberry Apple Oatmeal
Since strawberries are still in season, I had to make an oatmeal for Mike which contains strawberries.  They are really only good during certain times of the year.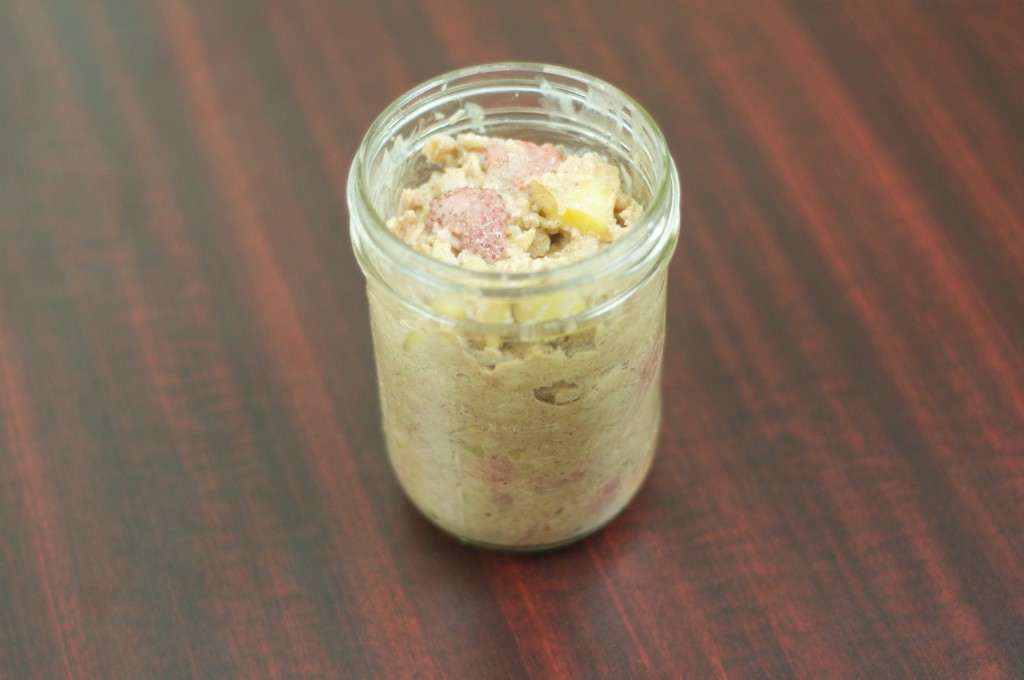 True, you can BUY strawberries year round (if you are rich), but they are usually pretty tart if they aren't in season.  They also cost a lot more when they are not in season.  Why would you want to buy expensive strawberries that aren't even good?  I prefer to just wait until they are in season.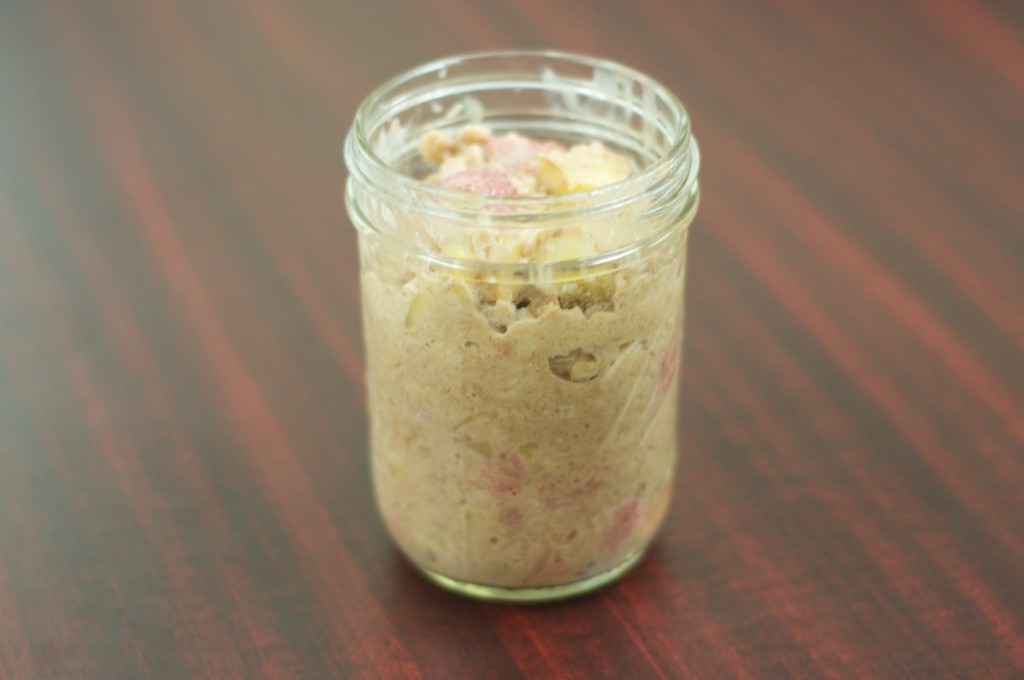 Honestly, who wants to eat tart strawberries?  I guess they would be good in a strawberry rhubarb pie which contains a lot of sugar anyway.  You could also use them to make a strawberry pie if you can't find any rhubarb.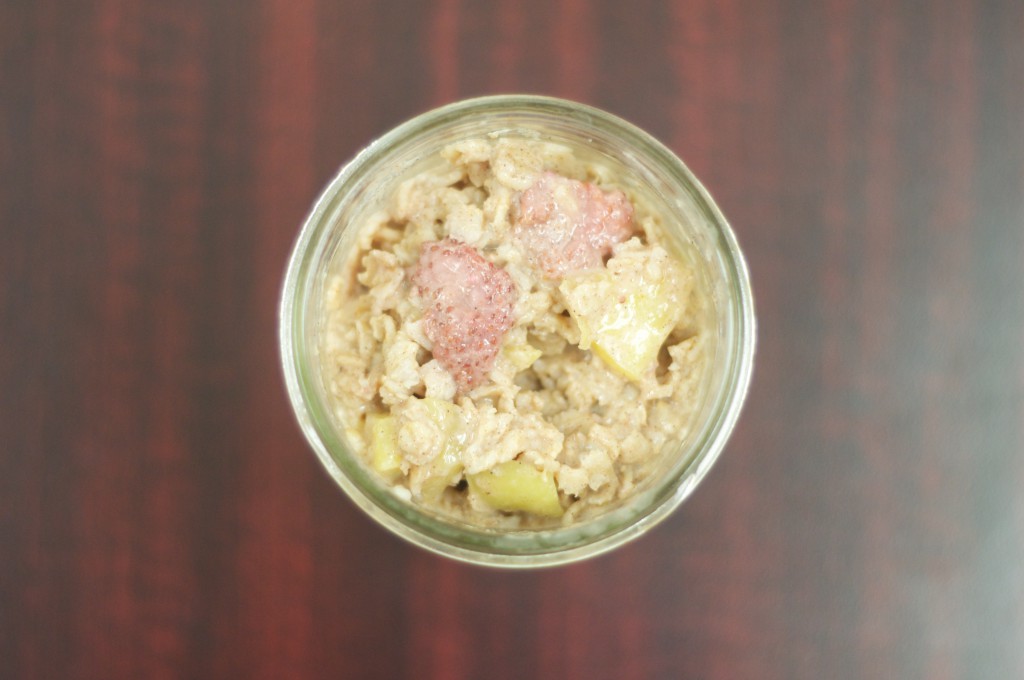 I also had some apples at home, so I threw those into the oatmeal as well.  I obviously didn't want to throw out the apples, and Mike wasn't eating them fast enough!

Strawberry Apple Oatmeal
Ingredients
1 cup milk
½ small apple
½ cup rolled oats
5 fresh strawberries
½ teaspoon vanilla extract
½ teaspoon cinnamon
Instructions
Heat milk in a small pot, over medium high heat.
Meanwhile remove core and seeds from the apple and dice it. Hull and quarter the strawberries.
Once the milk has come to a boil, add the apples, oats and strawberries and stir to combine.. Cook for 5 minutes.
Once most of the liquid has been absorbed, add vanilla extract and cinnamon. Stir to combine.
Serve hot or refrigerate and serve cold.
Adapted from The Oatmeal Artist