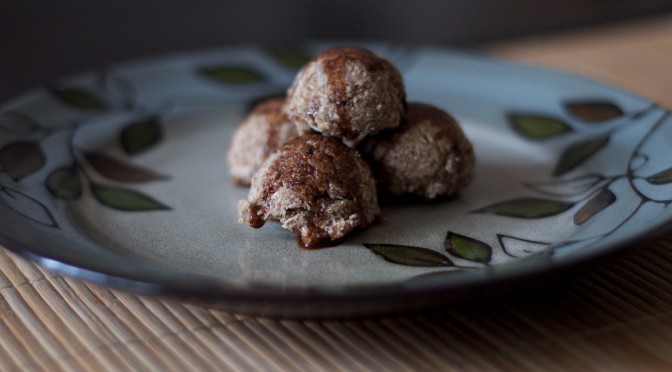 Banana Almond Macaroons with Chocolate Glaze
Someone in Kim's family is not able to fully enjoy the pleasures of a sugary treat, so we decided to accommodate them on a special day for them. To do so, Kim decided that it would be nice to make them a special Macaroon dessert.
This special Macaroon dessert as it is completely sugar free. That is correct, it is a cookie with no sugar added. Instead, it utilizes a banana as the sweetening agent.
In the end, I thought that they were pretty good, despite my disliking of coconut. However, Kim thought that they tasted decent, considering that they are "very healthy". With that said, the special person that they were made explicitly for, absolutely loved them! They thought that they were great and really appreciated their flavor.
The macaroon batter sitting in the mixer bowl.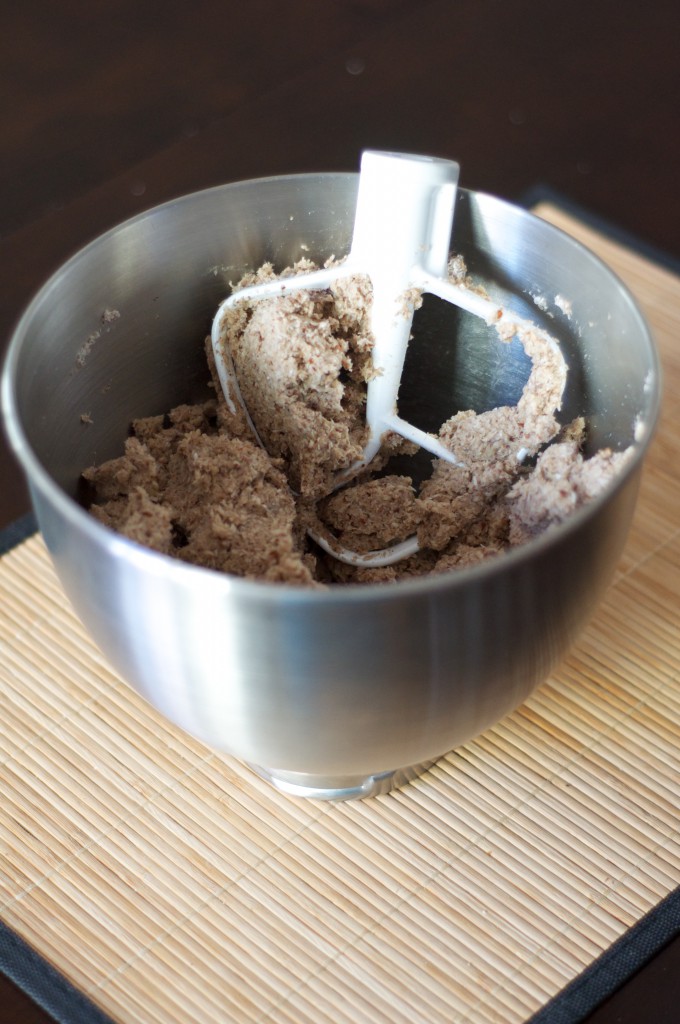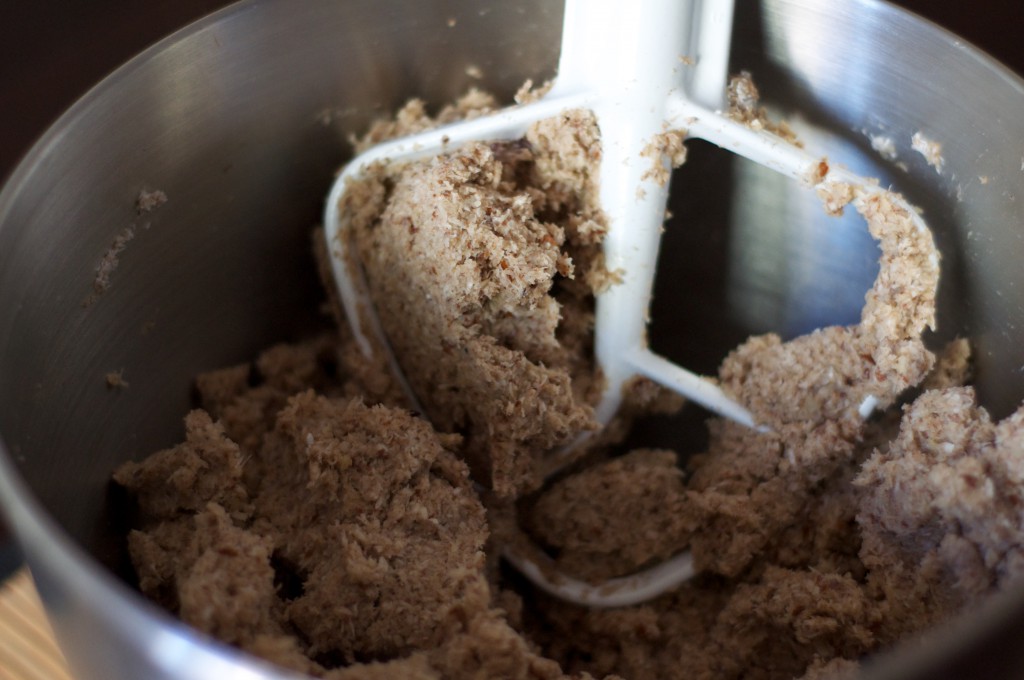 The Macaroons have been scooped onto the cookie sheet and are ready to go into the oven.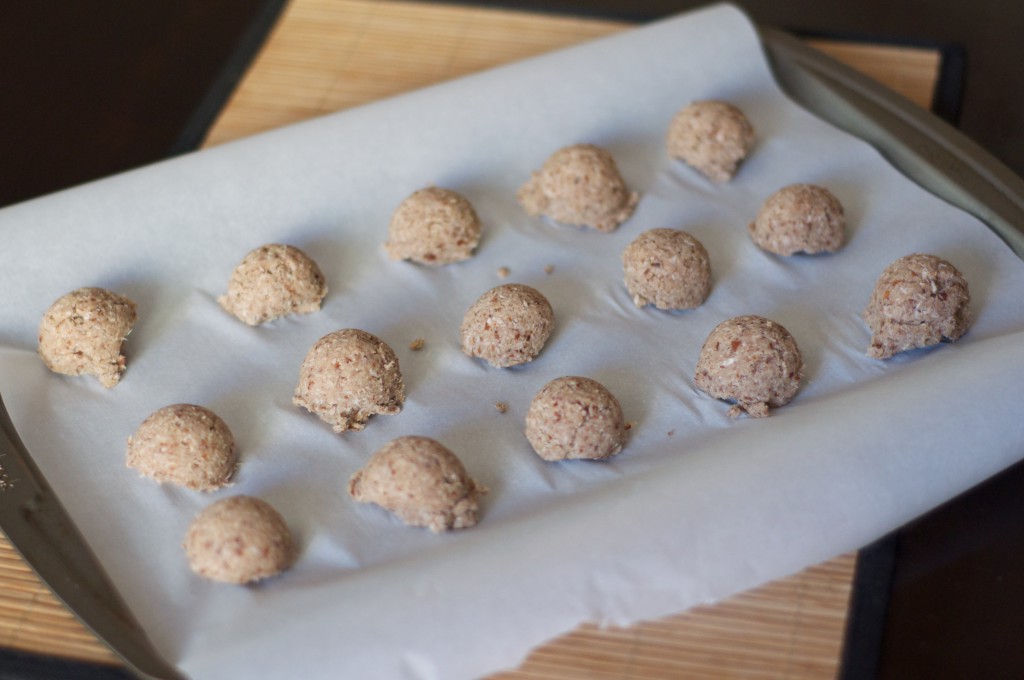 The baked Macaroons. I think they were supposed to brown some more, but whatever!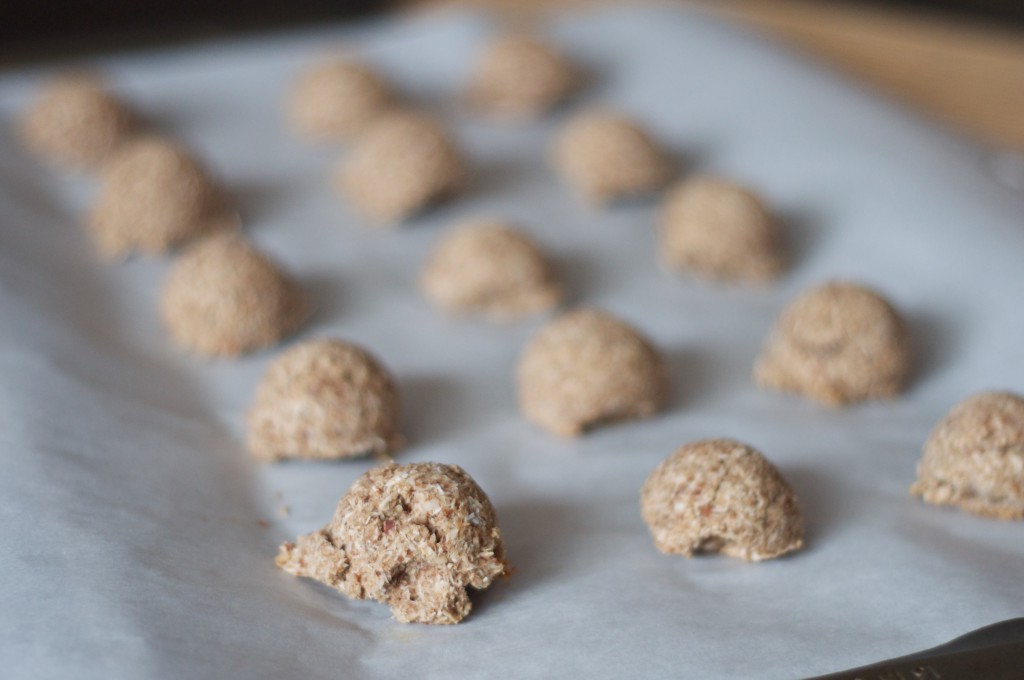 Now with the sugar free chocolate glaze!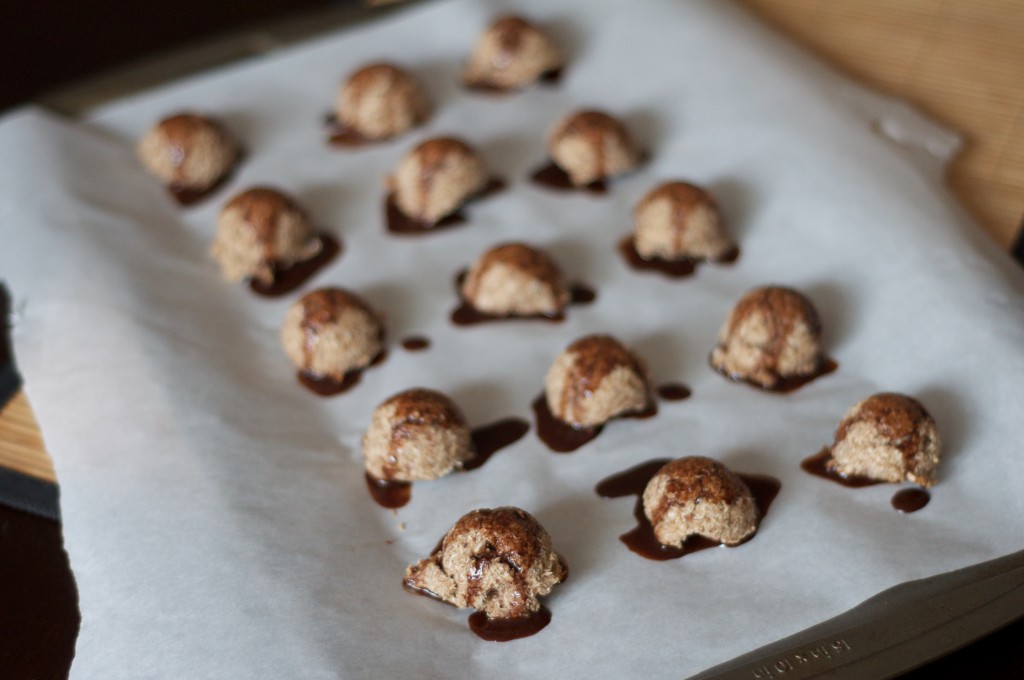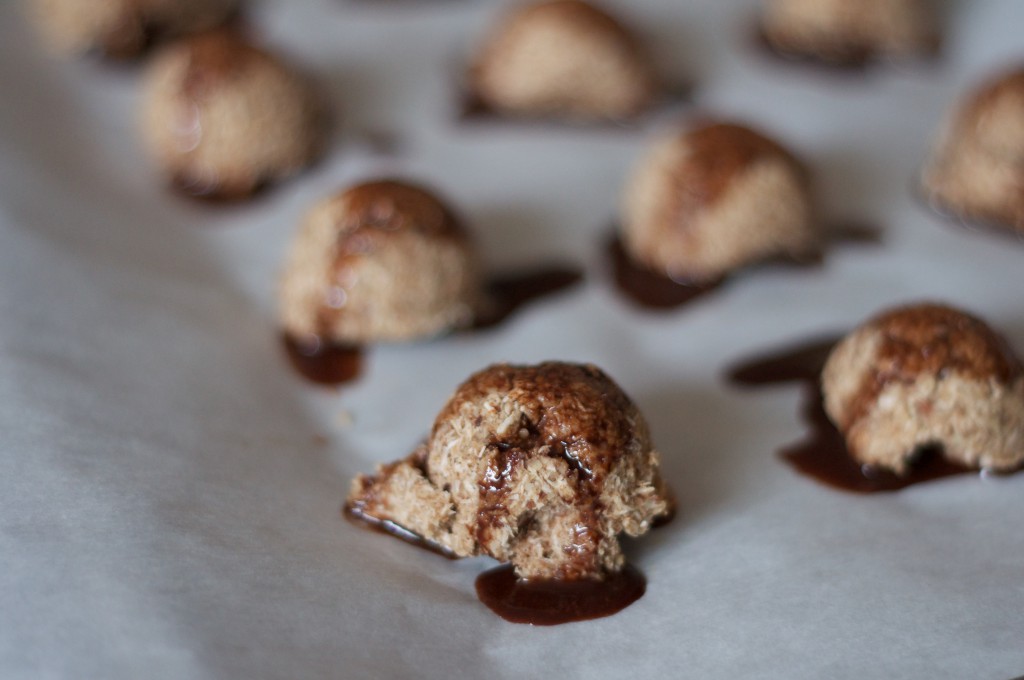 And a platter ready to be enjoyed!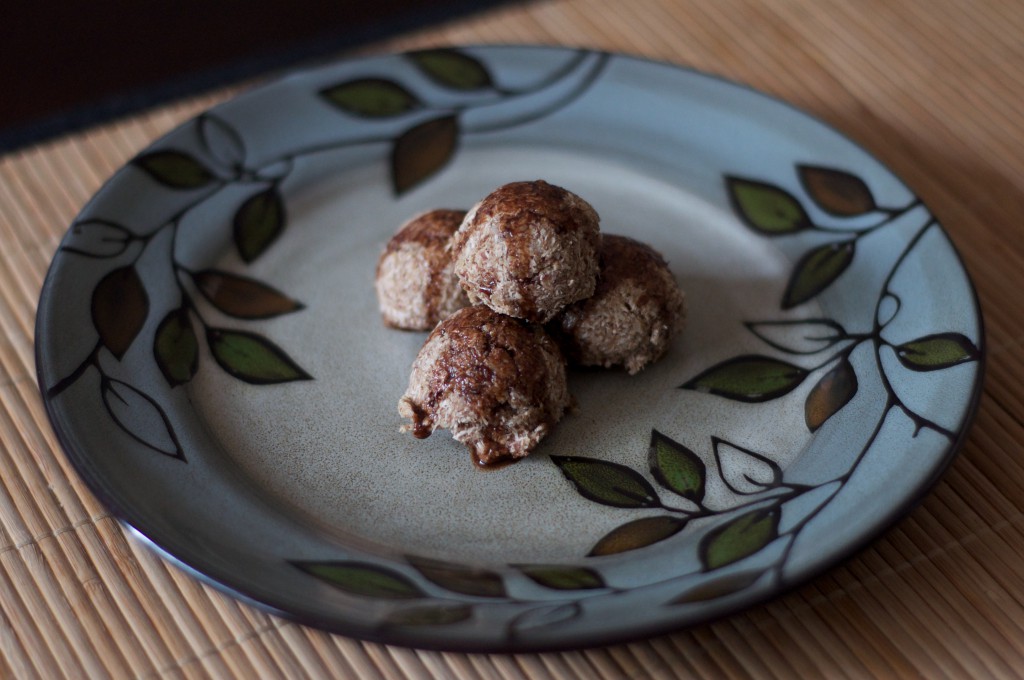 Banana Pecan Macaroons with Chocolate Glaze
Ingredients
For the macaroons
2 bananas
2 teaspoons ground cinnamon
¼ teaspoon ground nutmeg
¼ teaspoon ground ginger
⅛ teaspoon ground cloves
½ teaspoon sea salt
1½ teaspoon vanilla extract
1 cup almond meal
1½ cups unsweetened finely shredded coconut
For the chocolate glaze
1 tablespoon coconut oil
1 tablespoon butter, melted
2 teaspoons unsweetened cocoa powder
A pinch of sea salt
Instructions
To Make the Macaroons
Preheat oven to 275 F. Line a baking sheet with parchment paper.
Put the bananas in a blender and blend on medium for about 30 seconds, or until a smooth consistency has been reached. Add the cinnamon, nutmeg, ginger, cloves, salt and vanilla extract and blend on medium for another 3 seconds or until everything is well mixed together.
Put the almond meal in a large mixing bowl and add the banana mixture. Use an electric mixer to combine. Slowly pour the coconut into the mixing bowl and continue to mix together until everything is well combined.
Scoop the mixture, in rounded tablespoonfuls (I literally used a rounded tablespoon for this task) onto the baking sheet, until all of the mixture has been transferred to the baking sheet.
Bake the macaroons for 25 to 30 minutes, or until the edges are golden brown. Transfer the macaroons to a wire rack and allow them to cool completely.
To Make the Glaze
In a small bowl, add the coconut oil and butter and stir until they are fully mixed together. Add the cocoa powder and salt and stir to combine. Drizzle a small amount of glaze over each macaroon.
Adapted from  Primitive Wellness