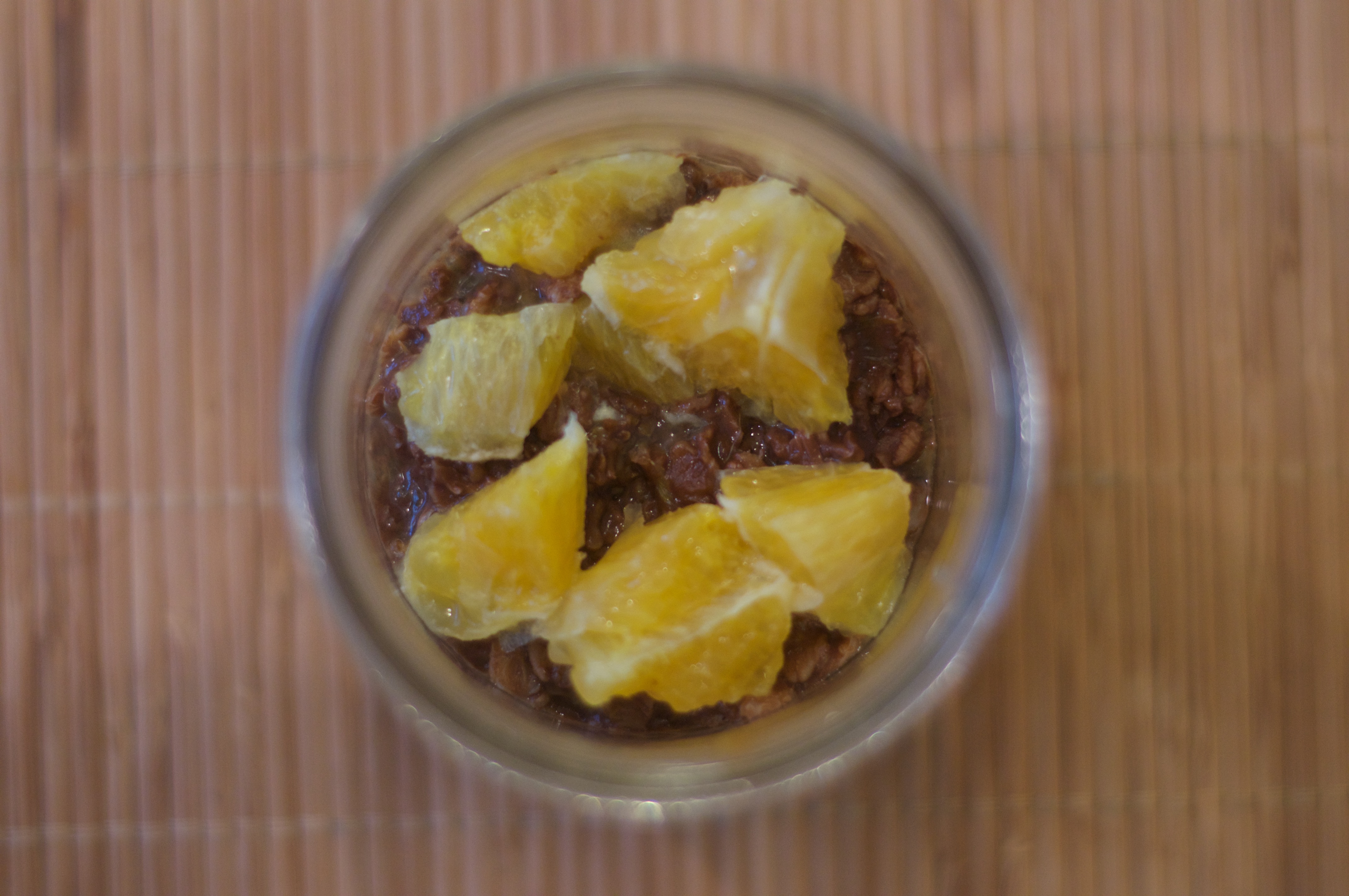 Dark Chocolate and Orange Oatmeal
I bought a large bag of oranges from the farmer's market.  I was so excited by how sweet the samples I tried were.  I decided to buy the 10 pound bag of oranges.  Of course the ones I brought home were not as sweet as the samples I tried.  Well, to be fair, some of the oranges were sweeter than others.  They weren't bad, they just weren't as amazing as the one slide I ate at the farmer's market.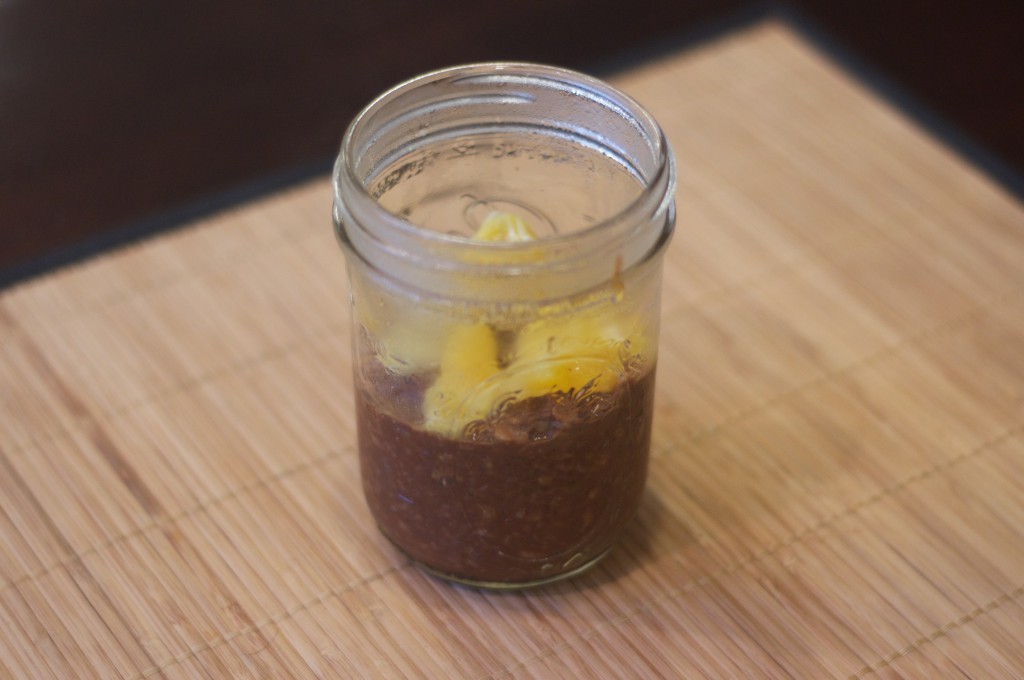 The result is that I could't eat all of the oranges in the bag by myself.  I had to find creative ways to use up these oranges.  I decided to use them in Mike's oatmeal, since I have to make oatmeal for Mike anyway.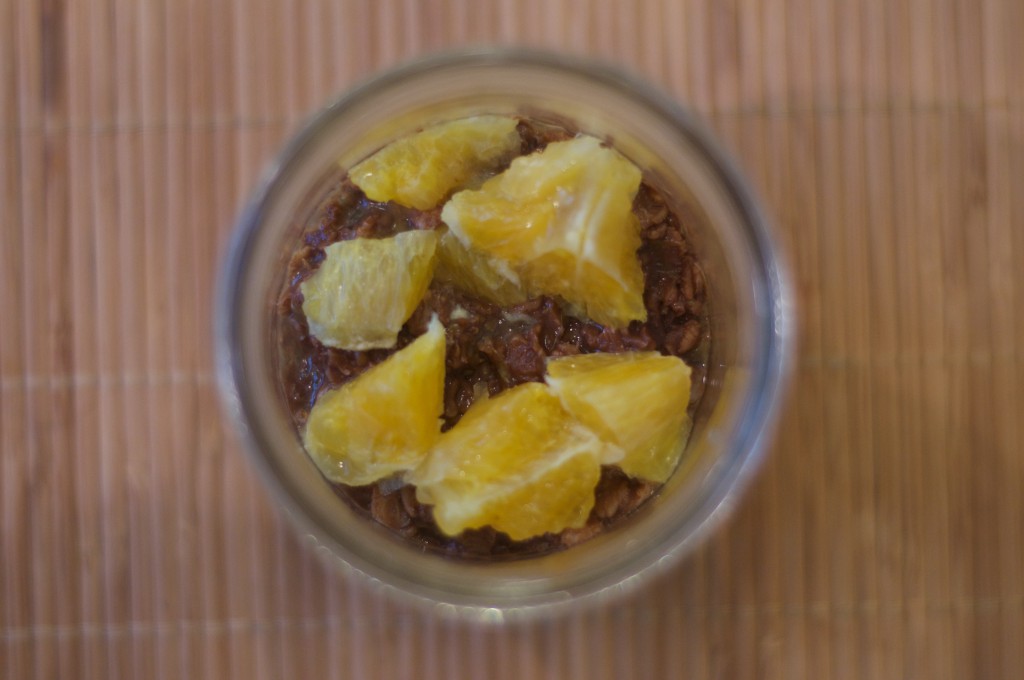 Another nice aspect of this oatmeal is that it uses orange juice.  I of course squeezed fresh orange juice from the oranges that I was trying to use up anyway.  This recipe is a great way to use up multiple oranges.

Dark Chocolate and Orange Oatmeal
Ingredients
½ cup milk
½ cup orange juice
½ cup rolled oats
1 orange
4 teaspoons unsweetened cocoa powder
Pinch of salt
Instructions
In a small pot, bring the milk and orange juice to a boil, over medium heat.
Meanwhile, cut the orange in half and cut the orange segments out of the orange.
Once the milk mixture has come to a boil, add the oatmeal. Stir in half of the orange segments.
Once most of the liquid has been absorbed, about 5 minutes, add the cocoa powder and salt. Stir to combine.
Serve hot, topped with the remaining orange segments.
Adapted from The Oatmeal Artist