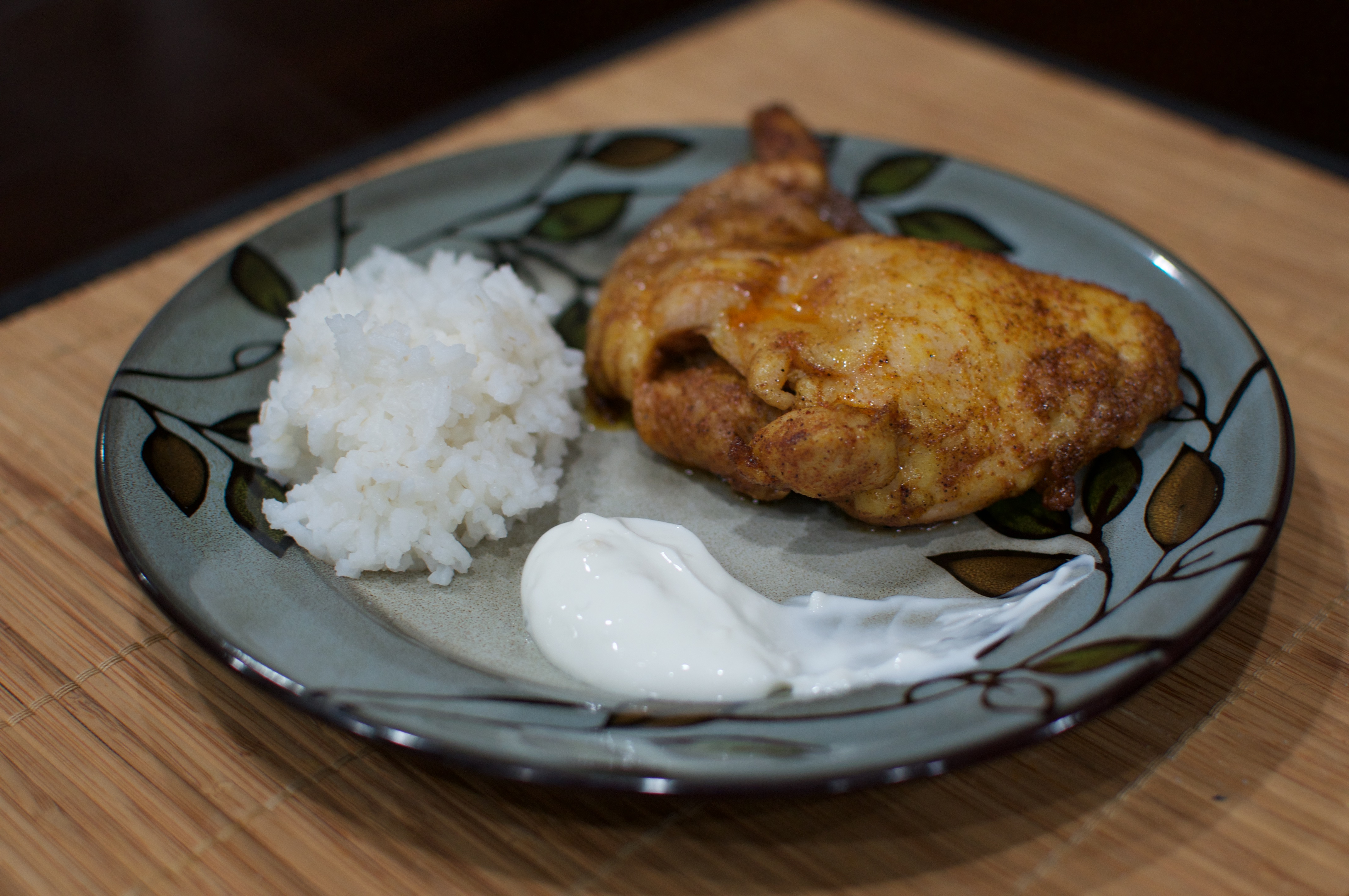 Chicken Shawarma
Historically, we usually stick to making the types of food that we are already familiar with.  However, recently we are trying to branch out and try new food items.  We had heard about Chicken Shawarma before, but never really knew what it was.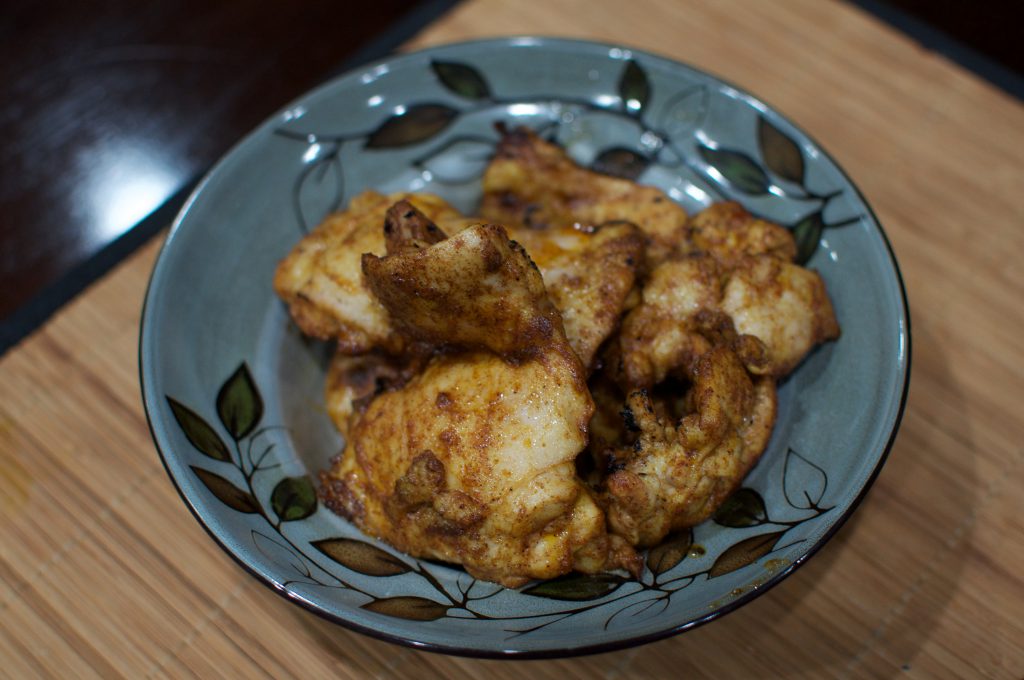 This is one of the new types of food which we recently tried… and we LOVE it!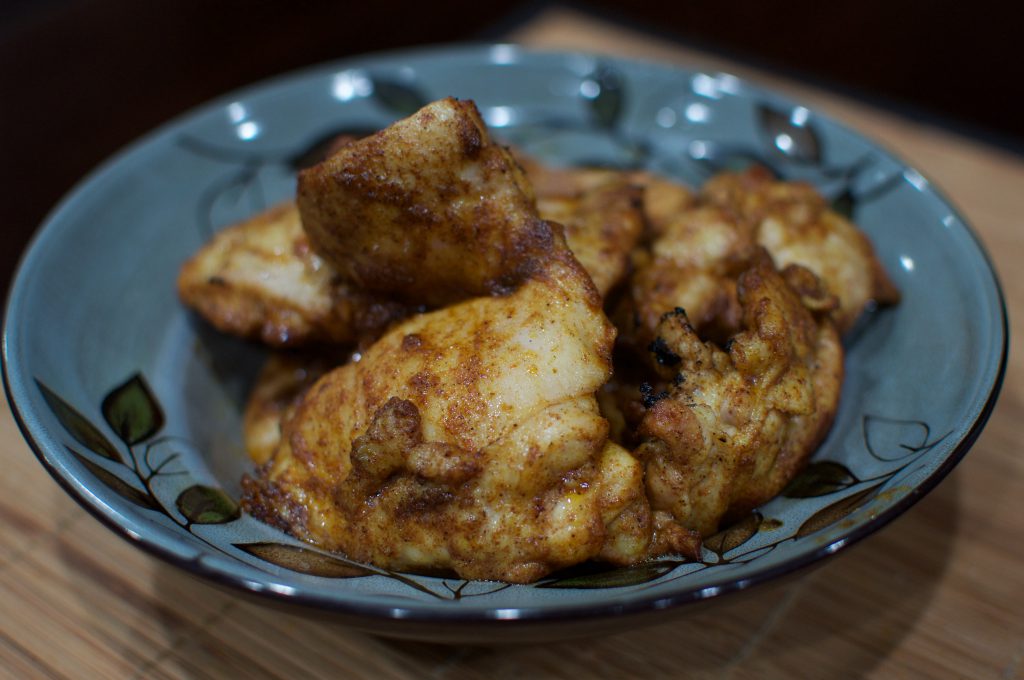 The good news is that we are now trying to branch out a little bit and try different foods which we normally wouldn't try.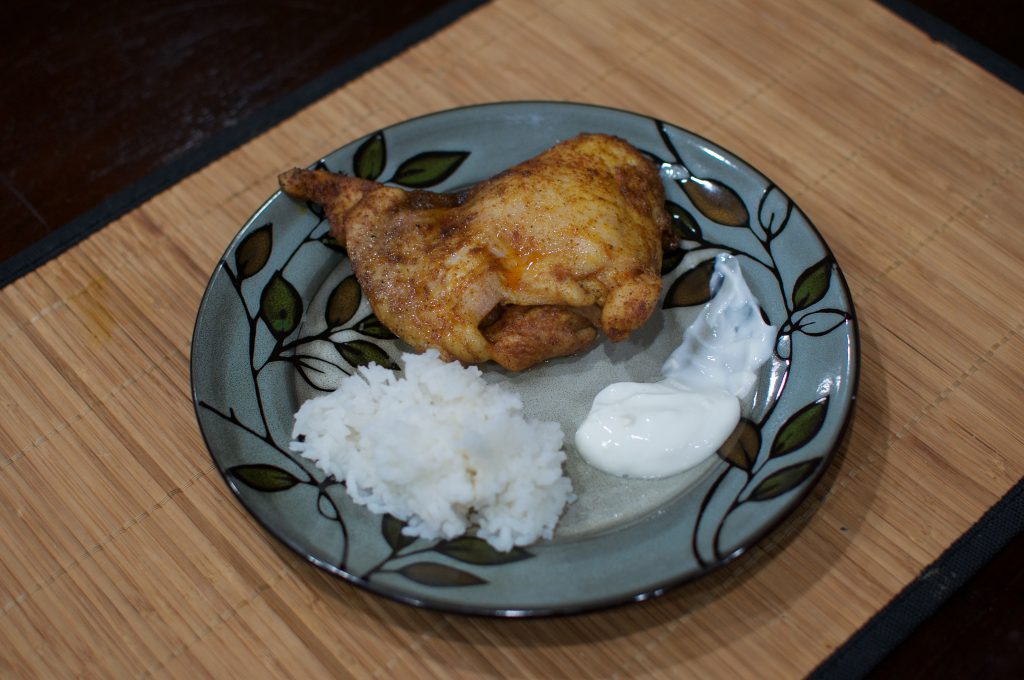 Don't get me wrong, we are still really picky, and still make sure that we like most of the ingredients before trying a dish.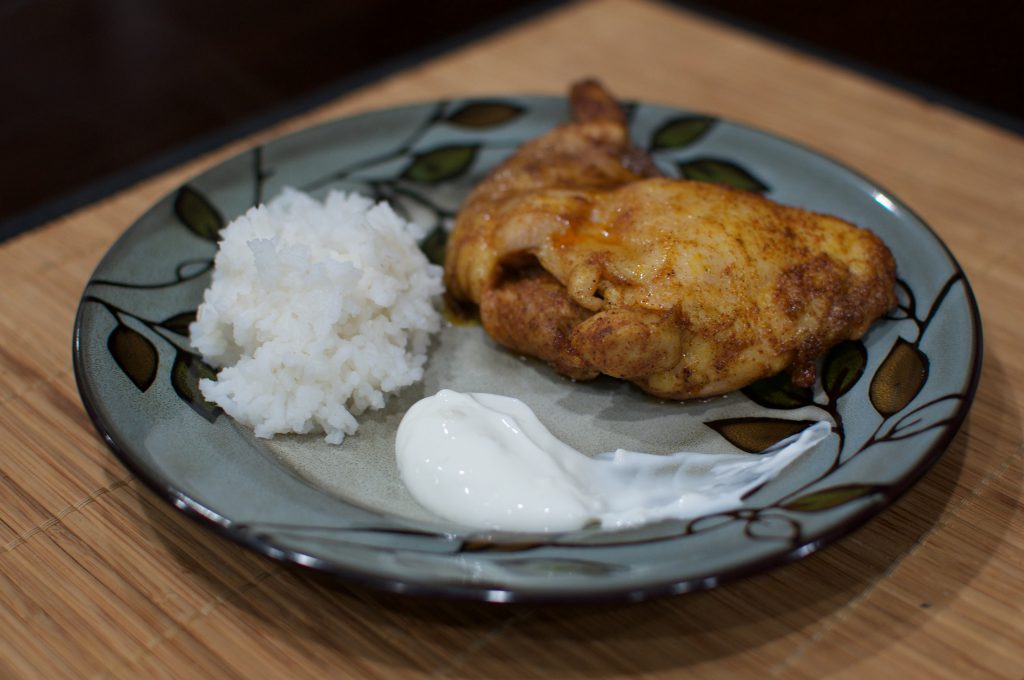 Although this dish uses a lot of spices, it really uses many spices which we already had in the pantry.  Plus we know we love boneless skinless chicken thighs.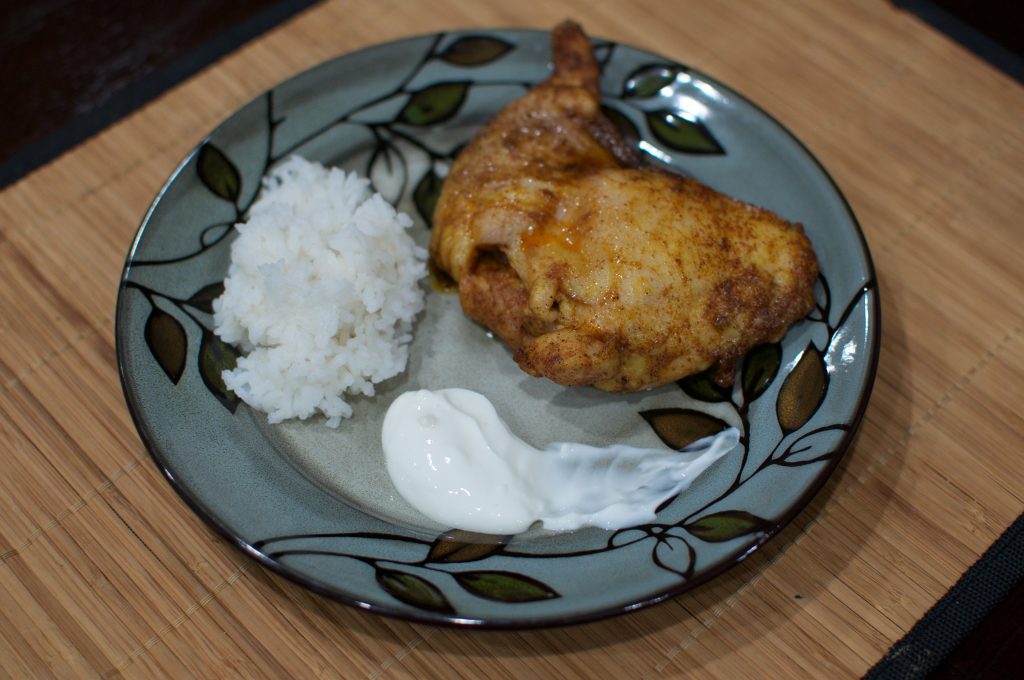 We didn't have any naan, but this would be delicious with naan or pita bread.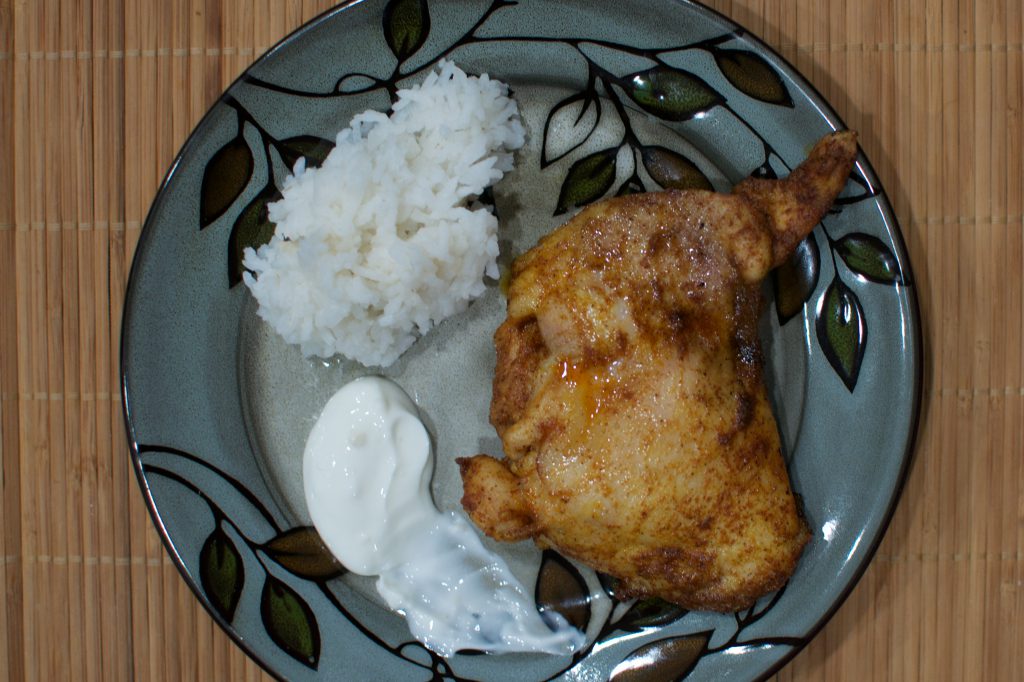 It is important to note that the marinade should be well mixed in a bowl before adding the chicken.  The first time we made this recipe, we put the marinade ingredients in a plastic bag, mixed it together and then added the chicken.  Although the chicken was good, it was a little grainy.
This time we thoroughly mixed all the ingredients in the marinade before adding the chicken (and then tossing the chicken in the marinade) and it was much smoother.
Chicken Shawarma
Ingredients
For the marinade
¼ cup olive oil
2 teaspoons ground cumin
2 teaspoons sweet paprika
1 teaspoon ground allspice
½ teaspoon ground tumeric
¼ teaspoon ground cinnamon
¾ teaspoon salt
⅛ teaspoon pepper
6 pieces of boneless, skinless chicken thighs
For the yogurt sauce
1 cup plain Greek yogurt
2 tablespoons lime juice
1 garlic clove, minced
Salt to taste
Cooked white rice
Instructions
In a large bowl, combine all the marinade ingredients, except the chicken. Whisk until all the ingredients are well combined. Add the chicken to the marinade and toss the chicken in the marinade until the chicken is well coated in the marinade.
Place the chicken in the refrigerator for an hour.
Heat a grill to medium high heat (we heated the Traeger to 375 F). Once the grill has reached the correct temperature, remove the chicken from the refrigerator and place the chicken on the grill. Cook the chicken for 35 minutes, or until it has reached an internal temperature of 165 F. If using a grill, flip the chicken half way through. If using the Traeger, there is no need to flip the chicken.
In a medium sized bowl, combine the ingredients for the yogurt sauce and mix well.
Serve the chicken hot with the cooked rice and the yogurt sauce.
Adapted from So Good