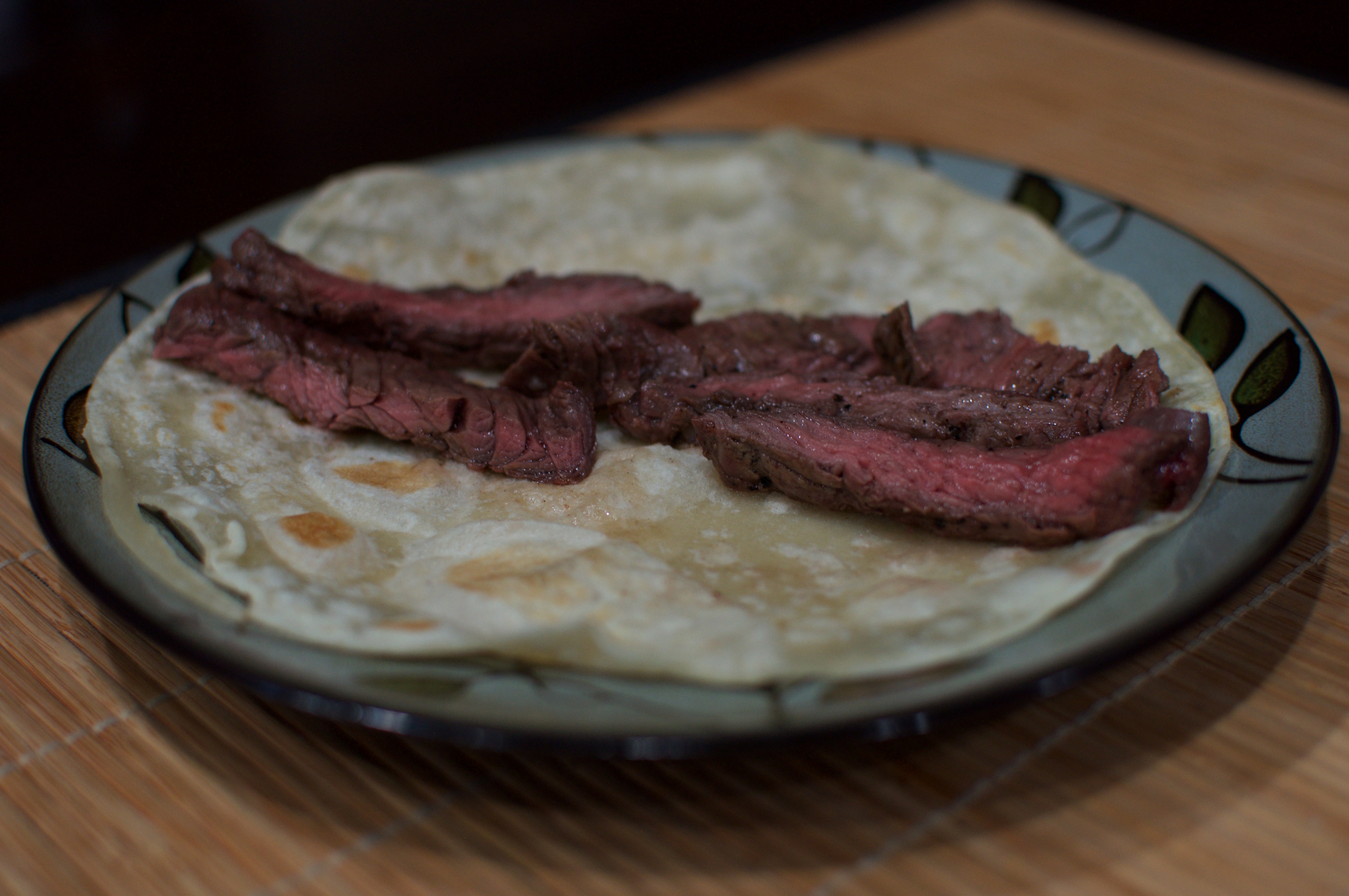 Asian Fusion Carne Asada
We love carne asada and Mexican food in general.  We also love Asian food.  Why not combine the two flavors and make an amazing new dish?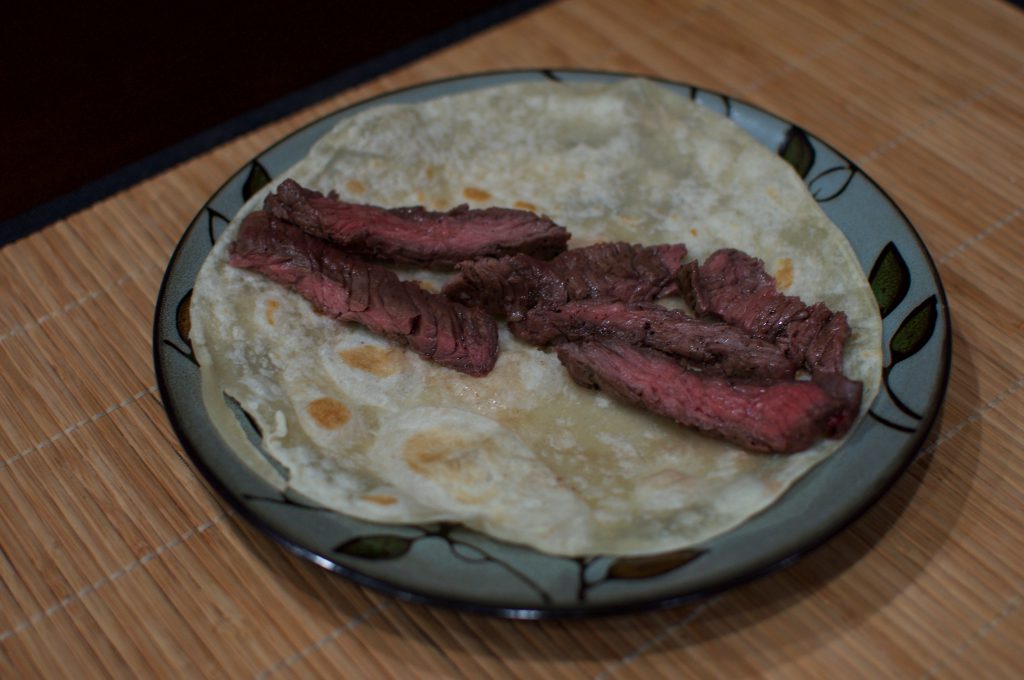 That is exactly what this dish is.  It still has many of the flavors of a traditional carne asada, and uses the same cut of beef.  However, the marinade also includes Asian flavors such as soy sauce.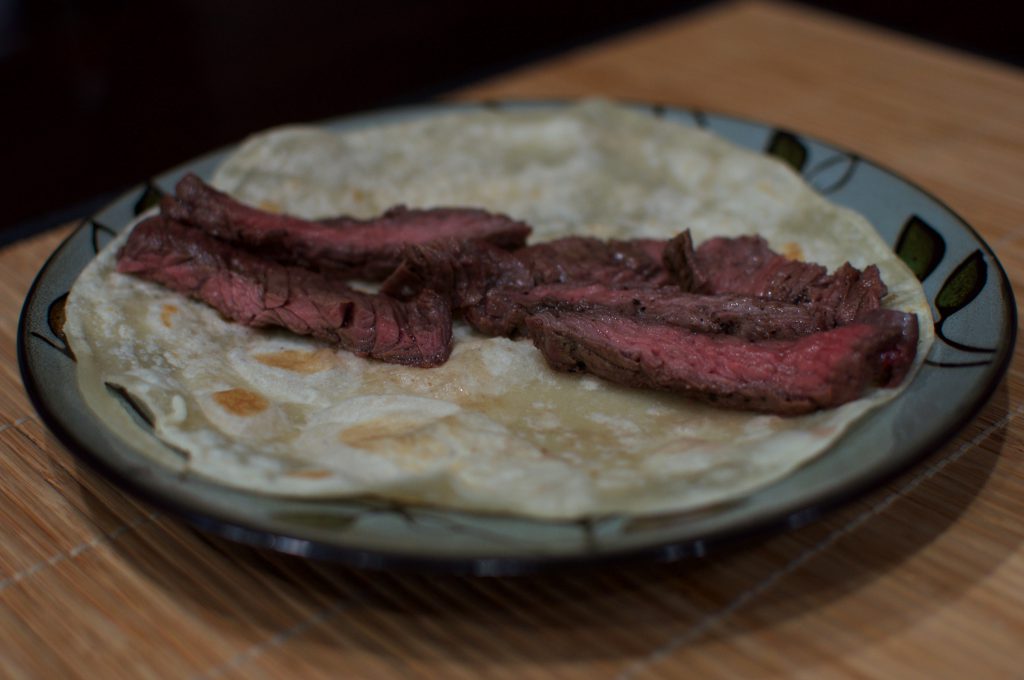 We chose to eat these wrapped in a tortilla, similar to how we would have tacos.  But these would be equally delicious with rice as well.
Asian Fusion Carne Asada
Ingredients
¼ cup white wine
¼ cup soy sauce
¼ cup red wine vinegar
¼ cup olive oil
2 tablespoons ketchup
1 cup dark brown sugar, firmly packed
2 cloves of garlic, minced
1 teaspoon dried ginger powder
1 teaspoon garlic powder
2 teaspoons salt
1 pound flap meat
8 fresh tortillas - optional
Instructions
In a large bowl, combine all of the ingredients except the meat tortillas. Whisk the mixture until everything is well combined. Remove ½ cup of the marinade and reserve this for later use.
Use a fork to pierce the steak in multiple locations. This tenderizes the meat and also allows some of the marinade to soak into the meat.
Place the meat in a zip top plastic bag and pour the marinade over the meat. "Massage" the bag until the meat is well coated with the marinade. Allow the meat to marinate in the refrigerator for 2 to 4 hours.
About 30 minutes prior to cooking, remove the meat from the refrigerator. Heat a grill to medium high heat. We used the Traeger and heated the grill to 350 F. Cook the meat for 4 minutes on each side, or until it has reached desired doneness. If using the Traeger, there is no need to flip the meat.
Remove the meat from the grill and place on a cutting board. Slice the meat thinly, across the grain.
Serve hot with over tortillas or with other sides as desired.
Adapted from Bobby Flay's Throwdown