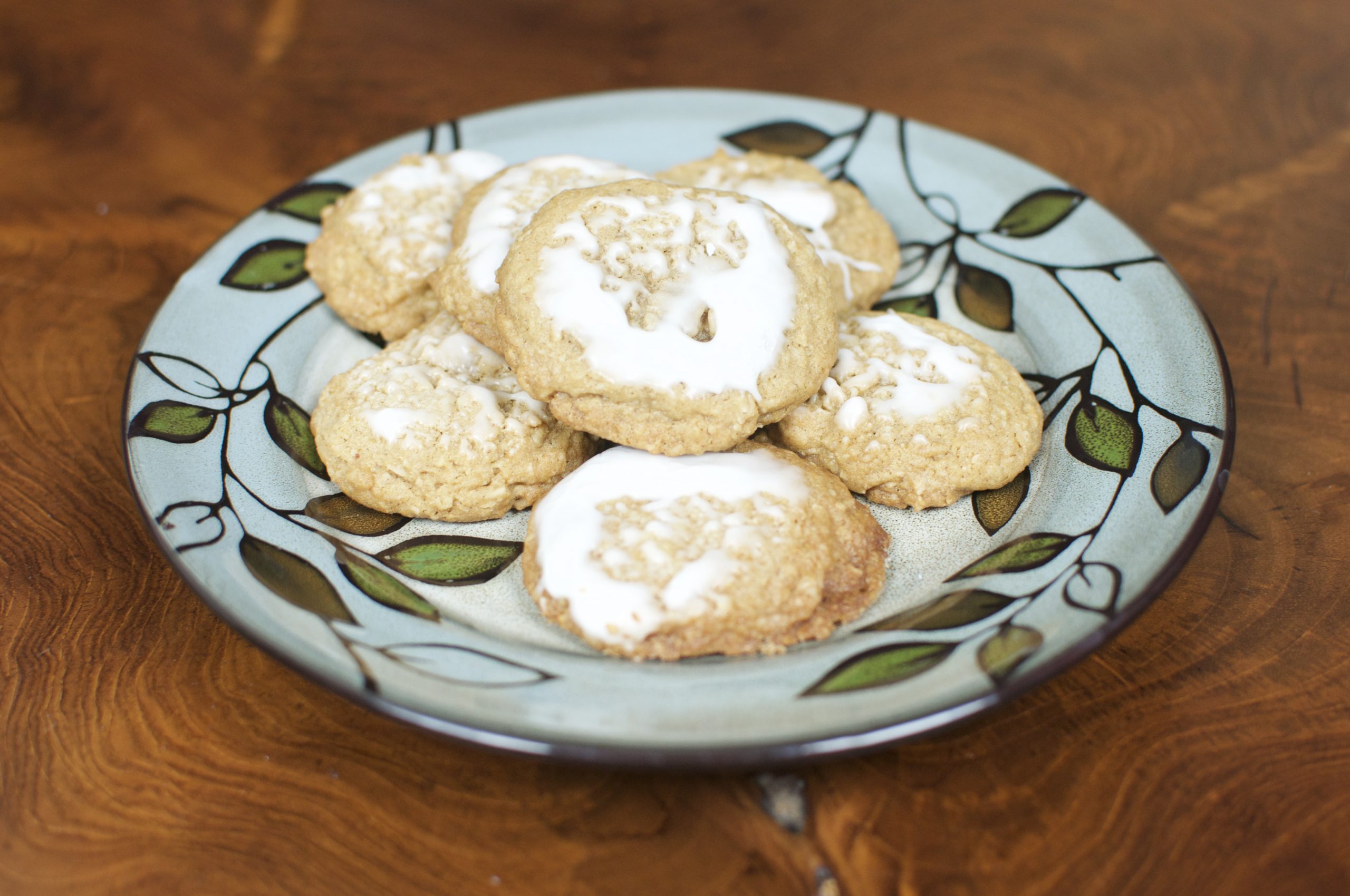 Iced Oatmeal Cookies
Growing up, I used to buy these Iced Oatmeal Cookies from the grocery store and really loved them!  I wanted to do something slightly different that I hadn't done before, so these cookies definitely caught my eye.
They were actually pretty easy to make, I let them rest for about an hour and a half between making the dough and baking them. They offer a really nice balance between sweet and savory.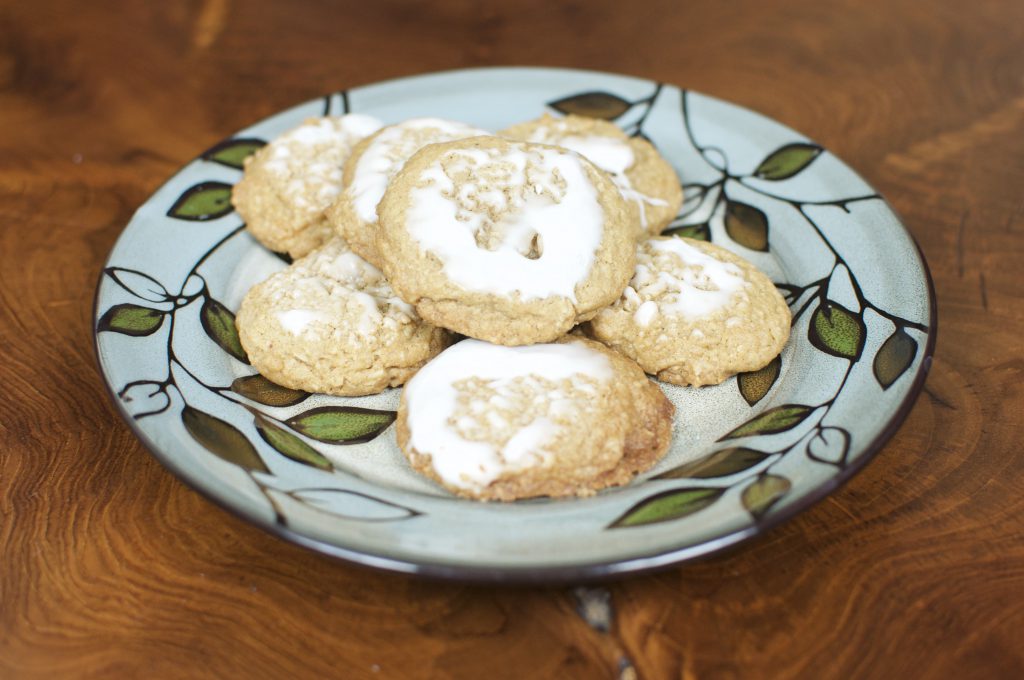 They even stayed nice and soft after a few days, which is an attribute of a fantastic cookie!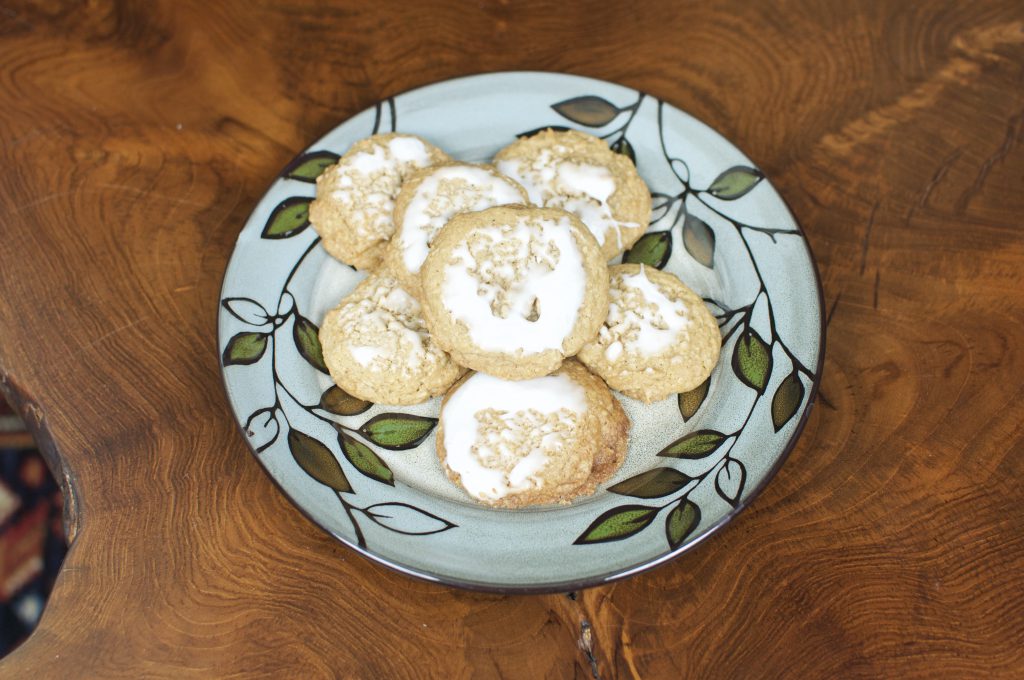 I hope that you enjoy these as much as I did!
Iced Oatmeal Cookies
Ingredients
For the Cookies
1 cup whole rolled oats quickly pulse in a mixer or steel cut oats
1 cup all purpose flour
½ teaspoon baking soda
½ teaspoon salt
¾ teaspoon ground cinnamon
¼ teaspoon ground nutmeg
½ cup (1 stick) unsalted butter, softened
1 large egg
½ Tablespoon dark molasses
1 teaspoon vanilla extract
For the Icing
¾ cup sifted confectioners' sugar
⅛ teaspoon vanilla extract
1 Tablespoon milk
Instructions
Start with making the cookies by quickly pulsing the oats in a food processor approximately 10 times - leaving behind some oats and oat flour.
Combine the dry ingredients - oats, flour, baking soda, salt, cinnamon, and nutmeg together in a bowl and set aside.
Mix together the butter, brown sugar, and granulated sugar on medium speed until creamed. Should take about 2 minutes. Mix in the eggs, molasses, and vanilla extract for about 1 minute. Add in the dry ingredients and mix on low until well combined.
Cover and chill the dough in the refrigerator for at least 45 minutes up to a few days. If chilling it longer than a few hours, recommend letting it sit at room temperature for 30 minutes to soften.
Preheat oven at 350 degrees F. Line baking sheet and scoop 1.5 Tablespoon balls of cookie dough onto the sheets. Recommend approximately 2.5 inches between the cookies to allow for some spread.
Bake for 11-12 minutes or until lightly browned on the edges but while maintaining a very soft center.
Remove the cookies from the oven and allow to cool for 5 minutes on the sheet. Transfer to a wire rack and allow to cool completely before icing.
While cooling, make the icing by sifting the confectioners' sugar into a small to medium sized bowl Add in the vanilla extract and slowly add in the milk using a fork to whisk together. Add only enough milk to make a very thick icing. Once cooled, dip the cookies into the icing.
If you want to stack the cookies, allow the icing a few hours to cool. Otherwise enjoy!
Adapted from Sally's Baking Addiction