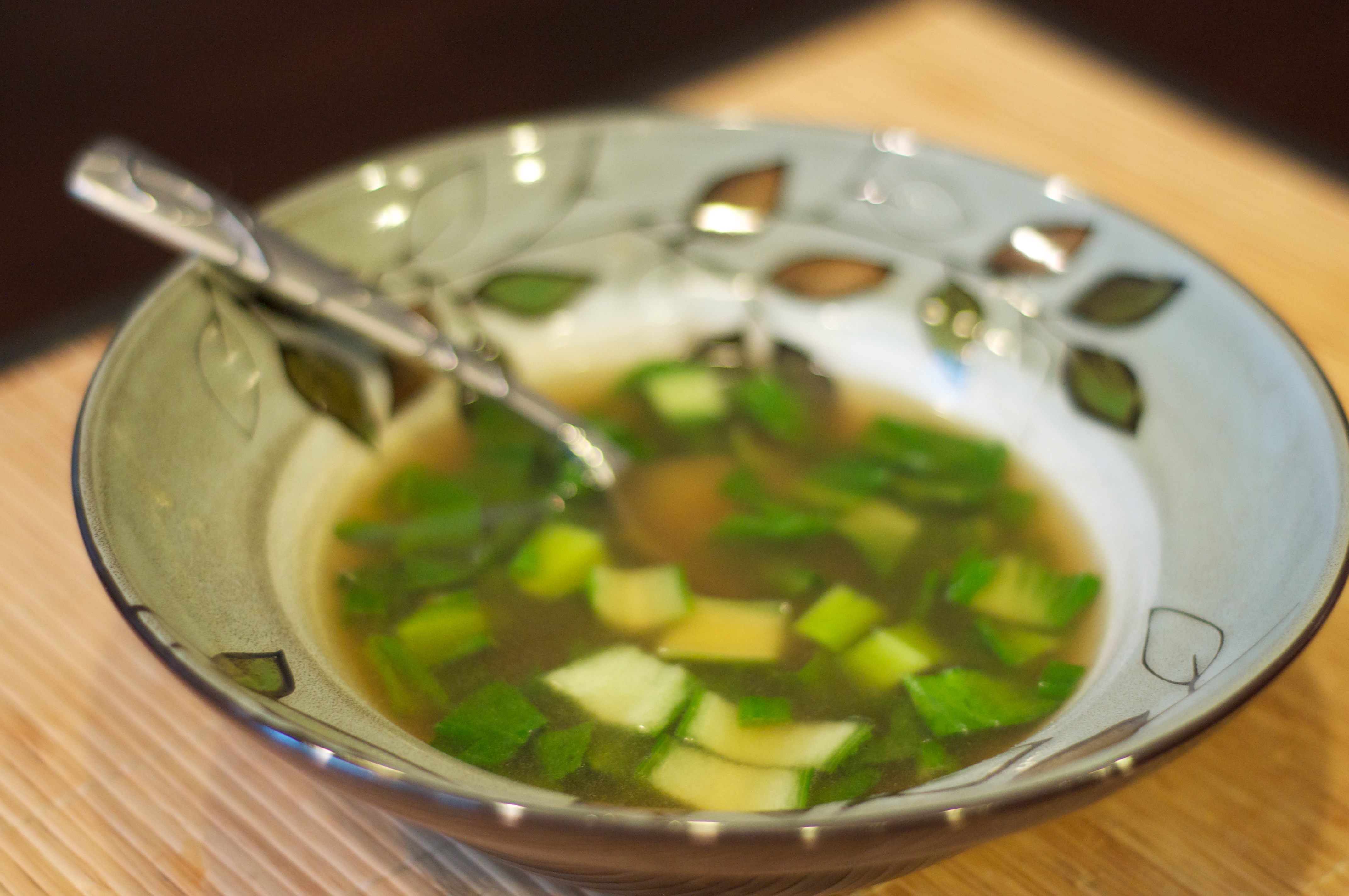 No Miso Soup
Growing up my mom used to serve soup every night with dinner.  She made a variety of soups, but most of them had a bone broth base.  Sometimes she used chicken bones to make the soup base, other times she use beef bones.  She would even boil cheap pieces of meat for hours in order to make tasty soups.
I, on the other hand, have never been a big soup person.  I periodically enjoy a bowl of soup, but I just don't feel that urge to eat it every day.  I also don't have the time to boil down chicken or other bones for hours.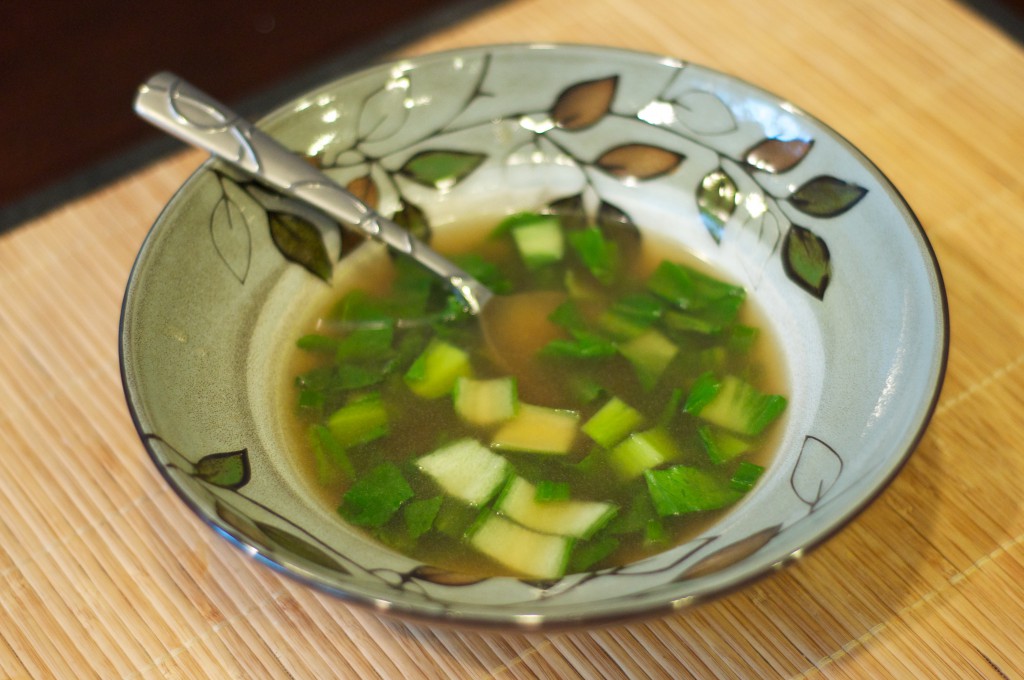 Luckily this soup is delicious and relatively quick to make.  It also only requires a few ingredients.  There is no prep time since you chop the vegetables while the soup is simmering!

No Miso Soup
Ingredients
4 cups chicken broth
2 tablespoons soy sauce
3 drops fish sauce
4 baby bok choy bulbs, washed
2 green onions
Salt and pepper to taste
Instructions
In a Dutch oven, heat the chicken broth over medium low heat. Add the soy sauce and fish sauce and cook for until the soup comes to a low boil, about 10 minutes.
Meanwhile, slice the baby bok choy and green onions.
Add the bok choy and green onions to the soup. Simmer until the bok choy is tender and bright green, about 2-3 minutes. Season with salt and pepper to taste.
Serve immediately.
Adapted from  21 Day Sugar Detox