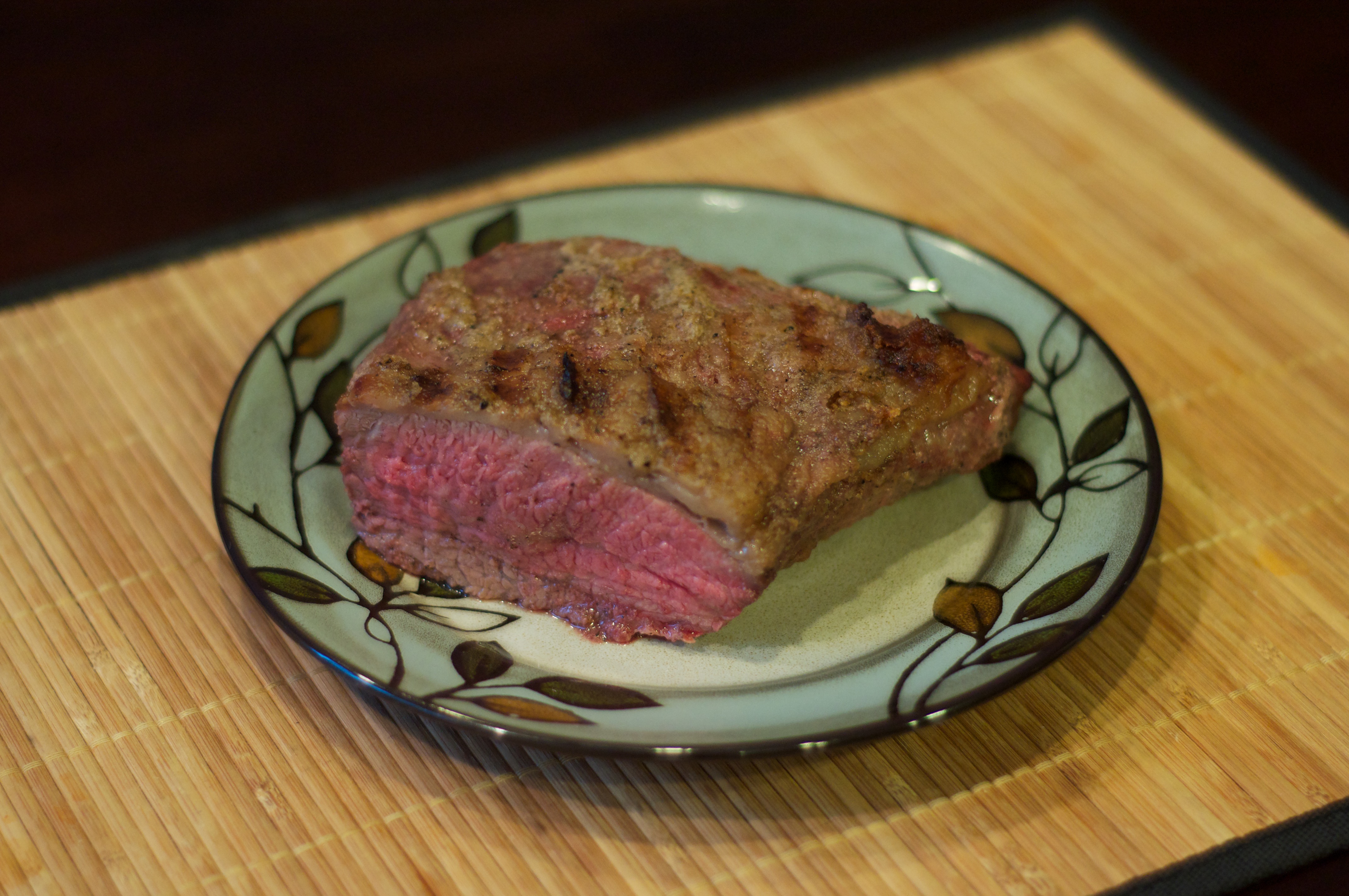 Santa Maria Tri Tip
Mike loves Tri Tip.  We used to get the marinated Tri Tip from Costco and cook them in the oven using the instructions on the package.  They were delicious!  We stopped buying these premarinated Tri Tips because it was getting expensive, and it's not very healthy, but mainly because it is expensive.  The meat would be sold by the pound, but the weight included the marinade as well.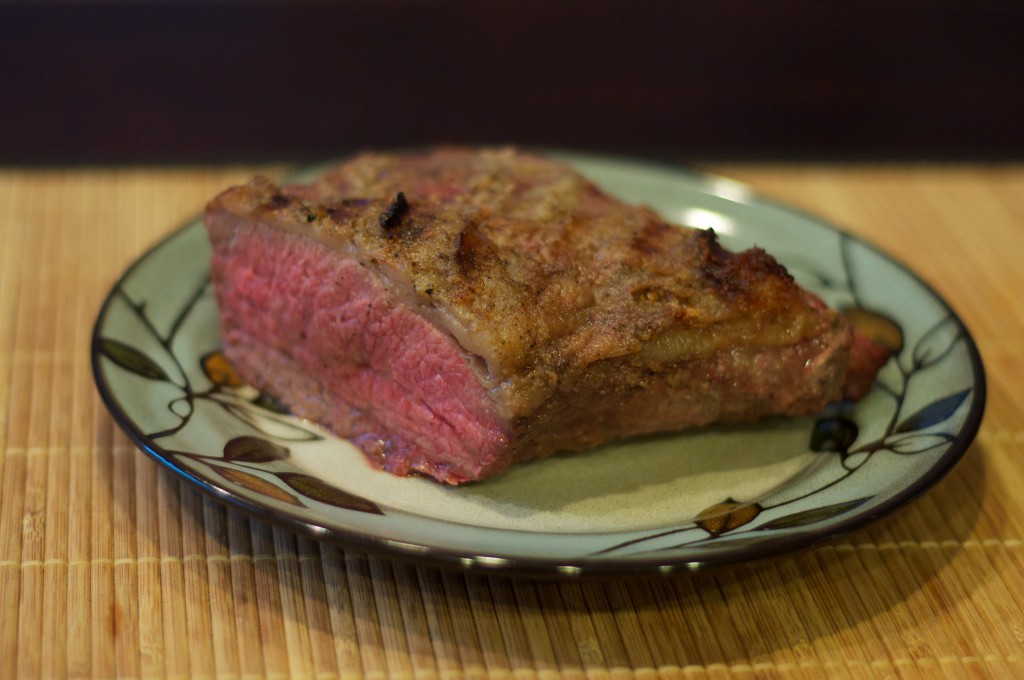 We recently started going to the farmers market.  There is a barbecue "stand" at the local farmers market which has the most amazingly delicious food.  I personally love their ribs, but then I love ribs.  I even thought the pulled pork was amazing, and I'm not a fan of pulled pork.  Mike thought the pulled pork was too greasy for him.  We decided to try the Tri Tip sandwich because we saw them make it for someone else, and it looked amazing.  As it turns out, the sandwich lived up to its hype.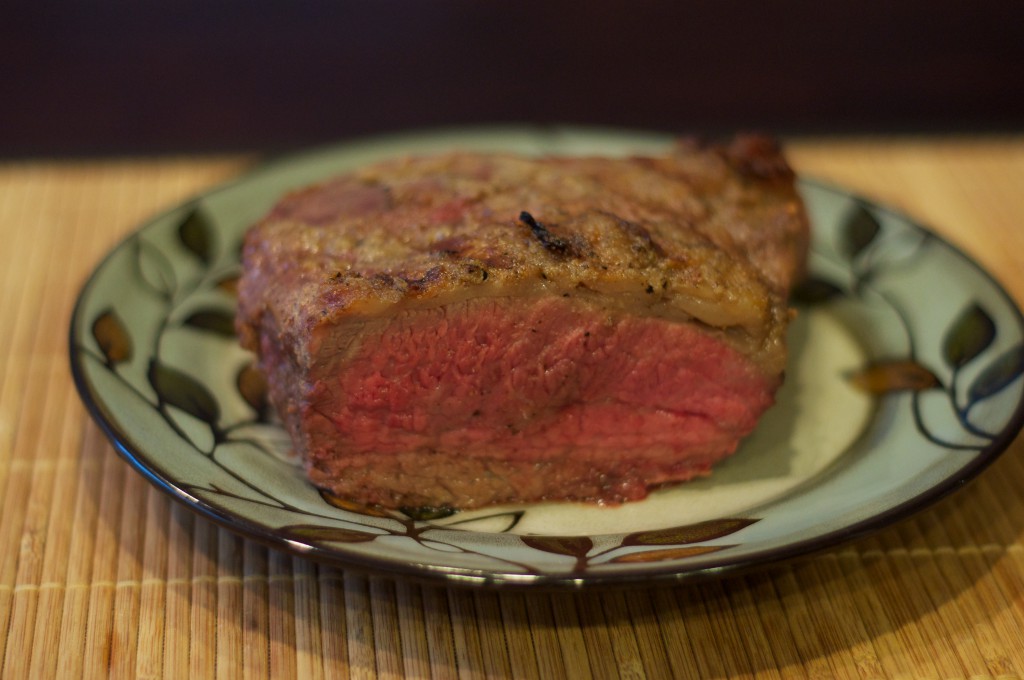 The Tri Tip sandwich was not cheap by any means.  I didn't feel that it was overpriced compared to other vendors at the farmers market, or other restaurants in general.  Still, I felt the urge to try to make this at home instead of shelling out money every week for a sandwich.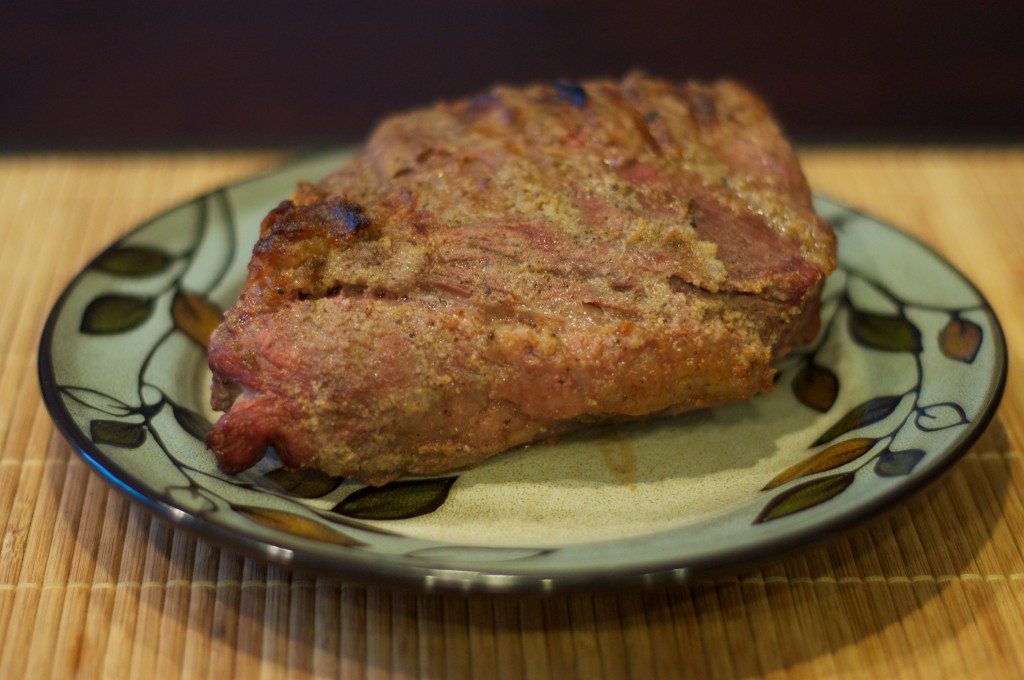 Mike used the grill to make the Tri Tip.  He forgot to photograph the meat before cutting it, so the first picture is really only half the meat.  He wanted to cook it a little rare because we knew that we would be eating it for lunch the next day and that the meat would cook in the microwave when it is reheated.

Santa Maria Tri Tip
Ingredients
1 (2¼ pound) Tri Tip
1 tablespoon salt
1 tablespoon garlic powder
1 teaspoon pepper
Instructions
In a small bowl, combine the salt, garlic and pepper. Mix together so that everything is well combined.
Rub the salt mixture all over the Tri Tip. Let the meat stand at room temperature for about an hour before grilling.
Heat one side of the grill on high and the other side on low. Place the meat, fat side down over indirect heat for 6 minutes. Flip the meat and grill it for another 6 minutes. Flip the meat again and grill for another 10 minutes. Grill the meat until it reaches an internal temperature of 130 F or to desired doneness. Note that the meat will continue to cook as it rests.
Transfer the meat to a cutting board, tent with aluminum foil and allow to rest for 10 minutes. Cut the meat against the grain.
Serve immediately with your favorite side.