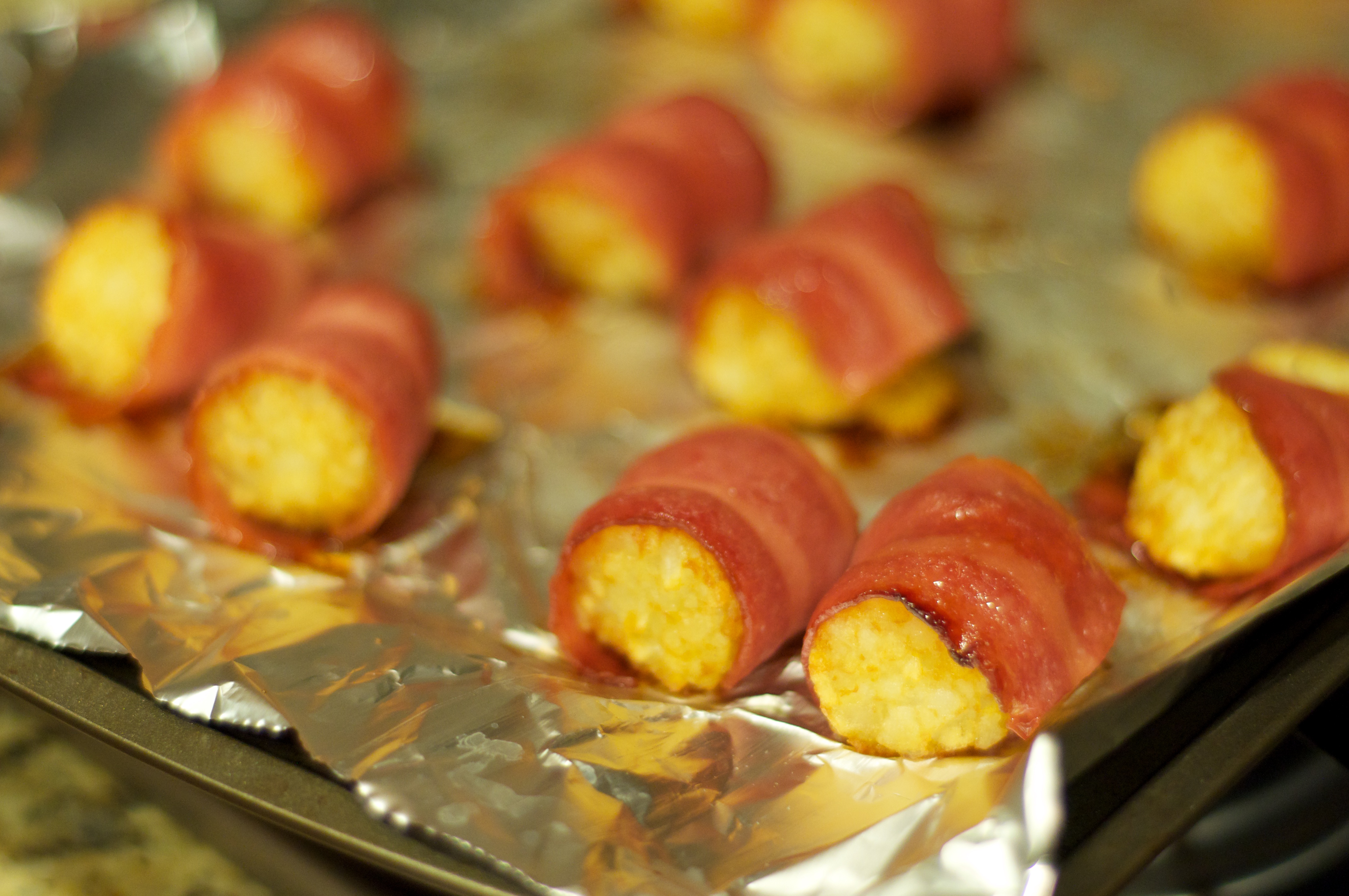 Bacon Wrapped Tater Rounds
Most of the time I try to eat at least semi-healthy food items.  Periodically, I like to treat myself by making a delicious, but clearly unhealthy food item.  This is one of those times.  These bacon wrapped tater rounds are absolutely amazing, but also very clearly unhealthy.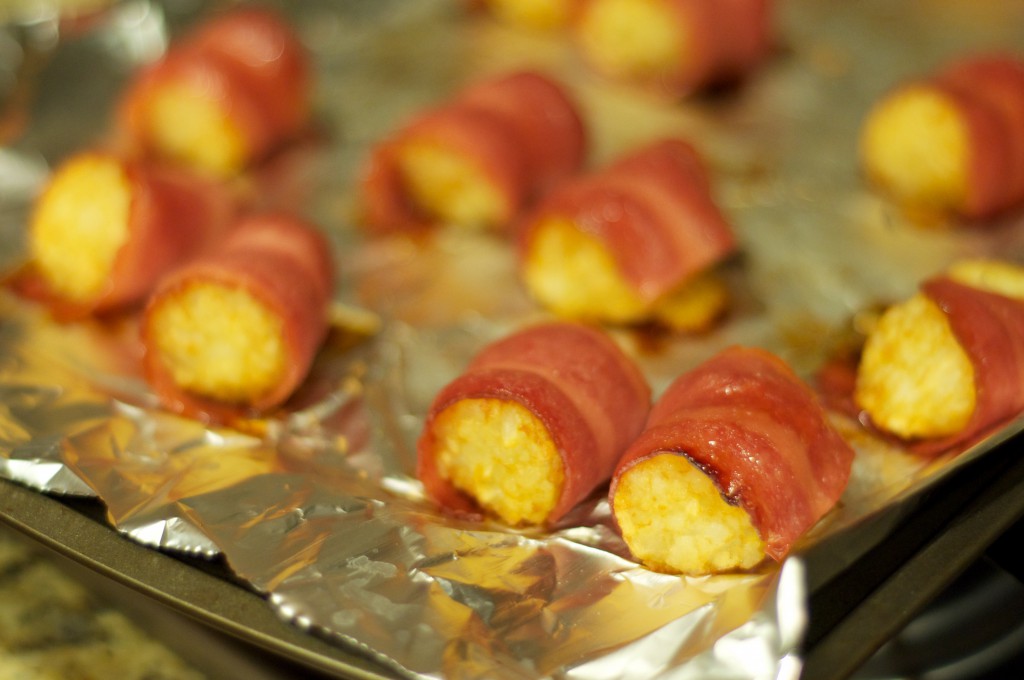 I was under the impression that you really can't go wrong with "bacon wrapped" anything.  As it turns out, you can have too much of a good thing.  The first time I made these, I used thick cut bacon.  This was clearly a mistake.  They tasted way too salty and "bacony".  I know this sounds crazy, but trust me, the bacon taste was overwhelming.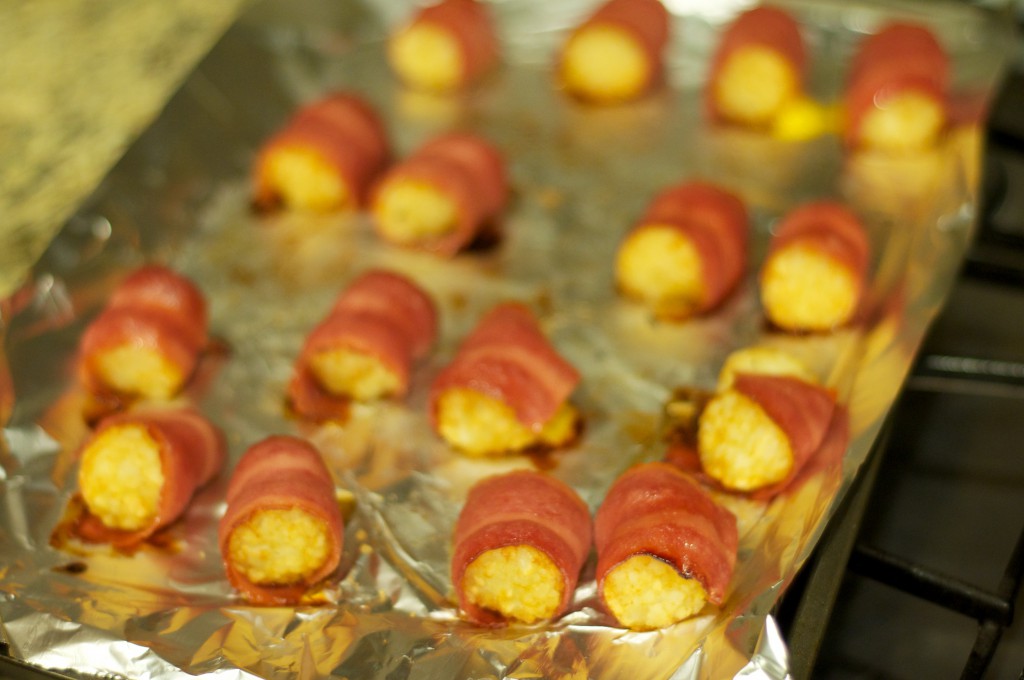 Another mistake I made was to try to use less bacon and cut the pieces into quarters.  This is a bad idea.  I wasn't really able to fully wrap the tater rounds in bacon.  As a result, they ended up splitting and not staying together.  DO NOT be stingy with your bacon.  Cut the pieces in half.  You have been warned!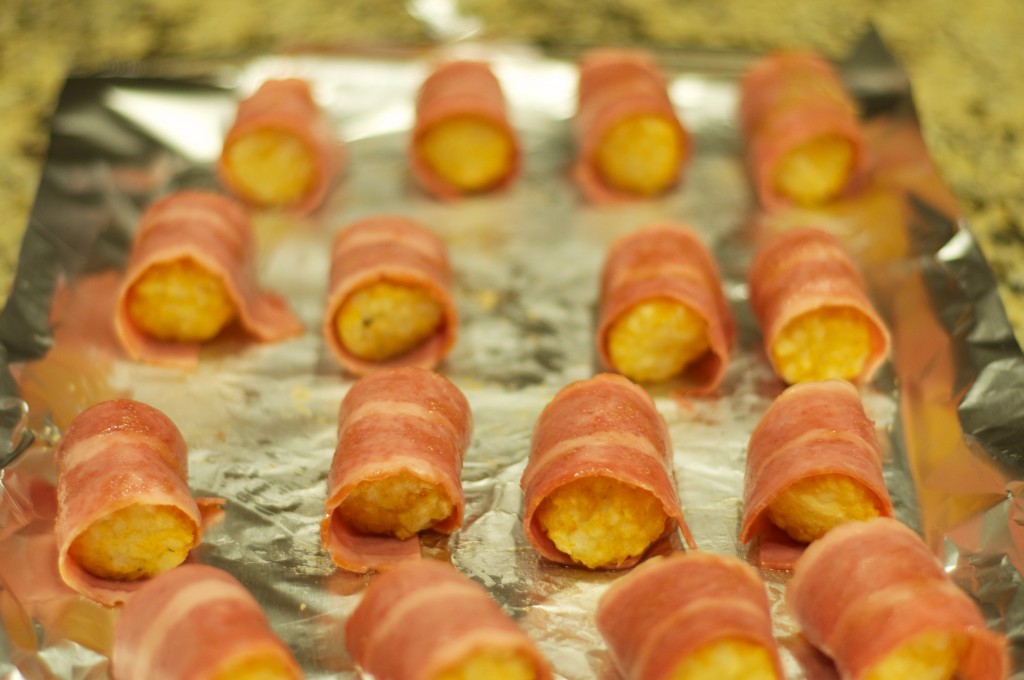 These could probably be made with tater tots instead of tater rounds.  However, I accidentally bought tater rounds from the grocery store so I used those instead.  I actually prefer these tater rounds though.  I can now make a nice "cheese sandwich" using the tater rounds as the "bread".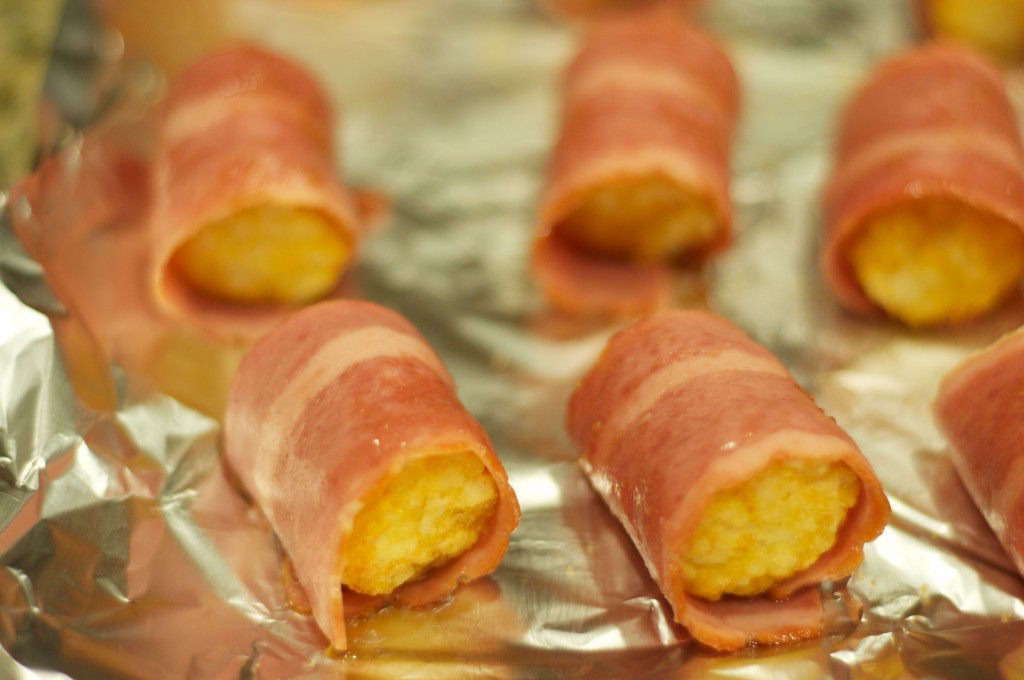 Bacon Wrapped Tater Rounds
Ingredients
32 tater rounds, at room temperature
1 ounce cheddar cheese, cut into ¼ inch squares
8 slices bacon, halved*
¼ cup brown sugar
Instructions
Preheat oven to 400 F. Line a baking sheet with foil.
Place a piece of cheese between two tater rounds. Wrap a piece of bacon around the tater rounds. Dredge the bacon in the brown sugar, pressing to coat and place on the baking sheet, seam side down. Lay the tater rounds in a single layer on the baking sheet, so that they do not touch each other. Repeat with the remaining cheese, tater rounds and bacon.
Bake the tater rounds for 20-25 minutes, turning halfway.
Serve immediately.
Notes
* Use regular bacon. Do not use thick cut bacon.
Adapted from Damn Delicious