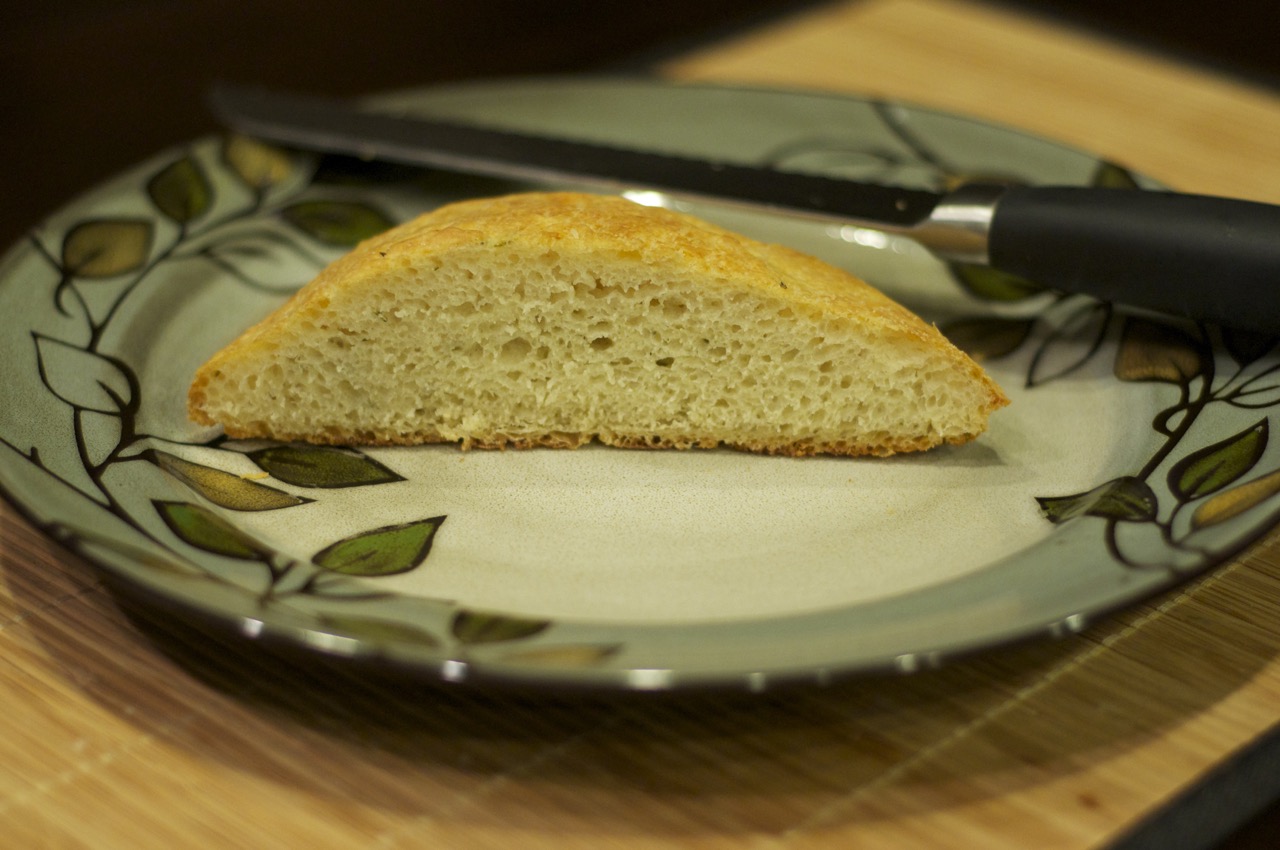 Macaroni Grill Rosemary Bread
The aromatic scent of Rosemary, combined with a nice rich bread texture creates a magnificent appetizer that goes great with olive oil and balsamic vinegar that pairs wonderfully with pasta.
Pictured below with our Panera Mac and Cheese recipe.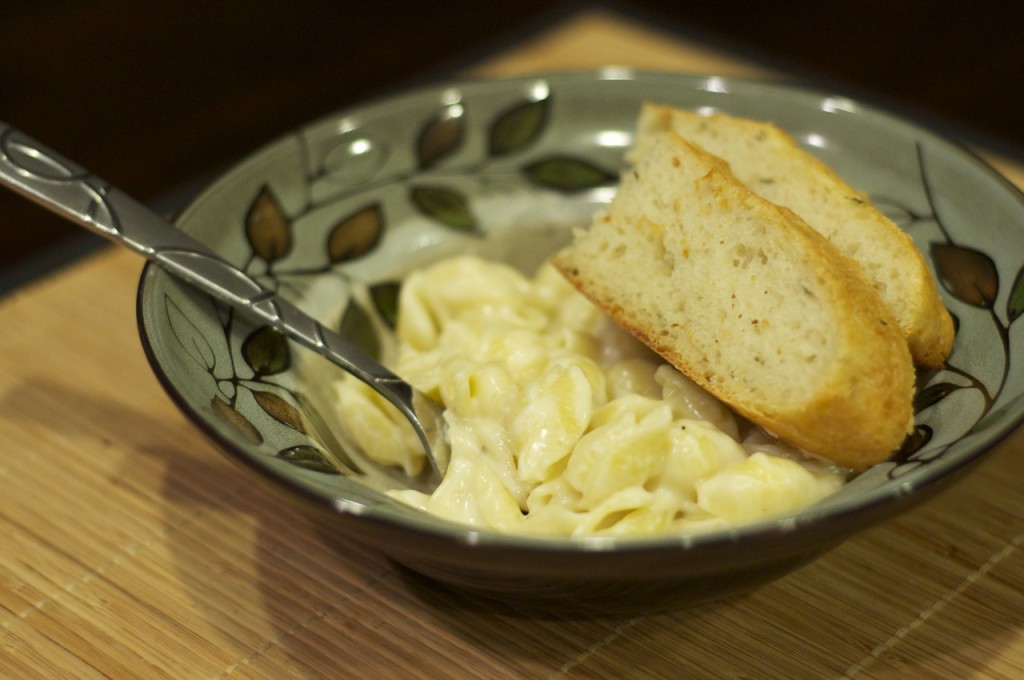 One of our favorite parts of going to Romano's Macaroni Grill has always been their absolutely delicious Rosemary Bread. We used to really love their Lobster Ravioli, but it is sadly no longer a part of their menu. After a little searching and some time, we decided that it would be fun to try and re-create this delectable bread that we have enjoyed in the past.
The ingredients for this recipe are rather simple, water, yeast, sugar, flour, salt, butter, and of course rosemary, but it makes a very delicious and flavorful bread. The rosemary came straight off of our rosemary bush.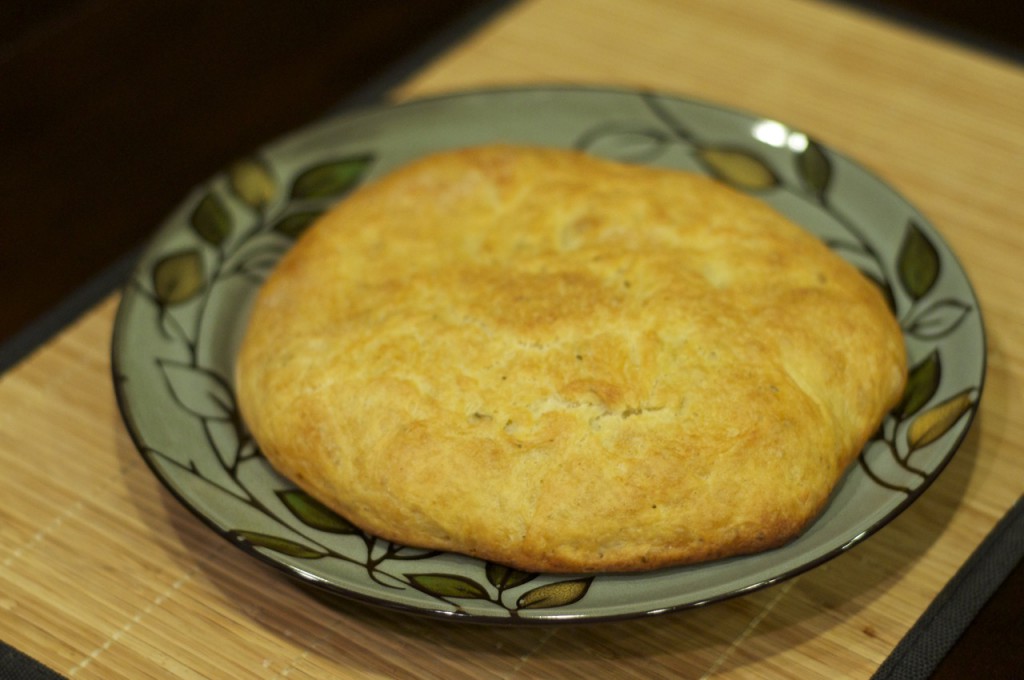 The bread loaf at the beginning of it's second rise, known as proofing for a more complex gluten structure.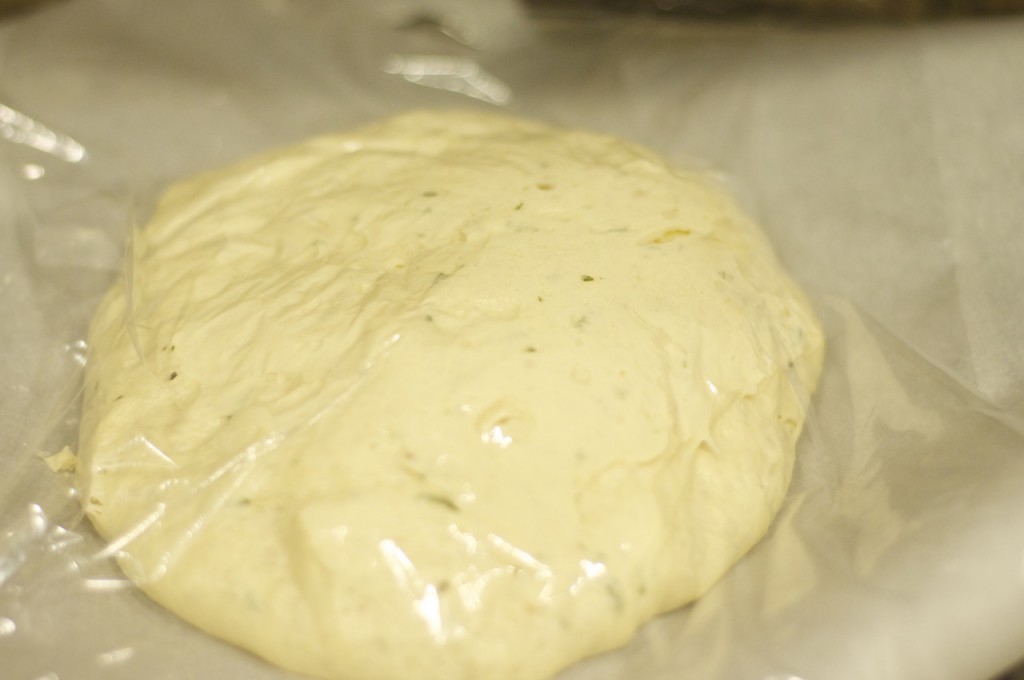 All of the ingredients set out before starting on the recipe.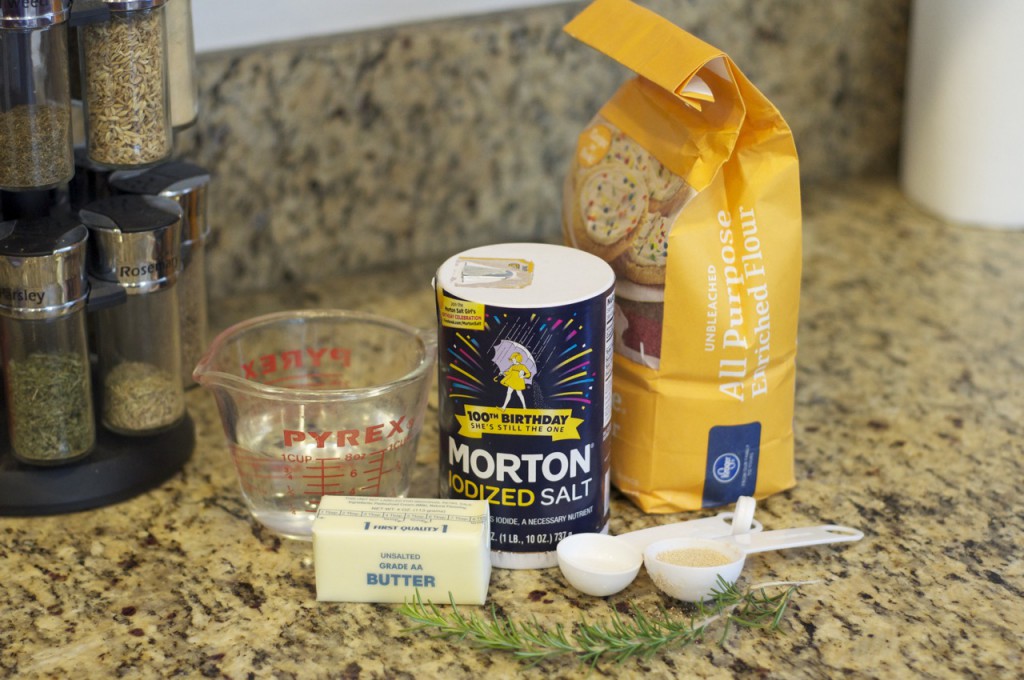 Macaroni Grill Rosemary Bread
A delicious rosemary flavored bread great as an appetizer or side-dish with pasta meals.
Ingredients
1½ Tbsps of Active Dry Yeast
1 Tbsp Sugar
1½ Cups of Warm Water
3¾ Cups of All-purpose Flour
1½ Tsp of Salt
2 Tbsp of fresh chopped Rosemary (for inside loaf)
1 Tsp of Olive Oil
2 Tbsp of melted Butter (for topping)
1 Tbsp of fresh chopped Rosemary (for topping)
Coarse Salt (for topping)
Instructions
In a large bowl (or in mixer bowl), activate the yeast by combining the yeast and sugar into the warm water. Allow the yeast to activate for 5 minutes. The water should look foamy.
Mix in the salt and the 2 Tbsp of chopped Rosemary and slowly mix in the flour (about ½ of a cup at a time). Add in flour until bread is semi-sticky, but does not stick to the side of the bowl. Kneed for 5 minutes (I did this in my stand-up mixer).
Coat a bowl in olive oil and move the dough into the bowl. Cover with plastic wrap and allow to do its bulk fermentation rise until it has doubled in size (approximately 1-2 hours).
Once the dough has doubled, gently pat down to approximately the original size and transfer to a baking sheet (recommend covering in Parchment paper for easy cleaning). Form the two loaves into nice ovals and brush on the melted butter. Keep brushing the butter until you have no more butter. Uniformly spread the remaining 1 Tbsp of Rosemary across the two loaves.
Cover the loaves with plastic wrap and allow the bread to proof (second rise) until the loaves have again doubled in size (approximately 1-2 hours).
Preheat oven to 425 degrees. Evenly sprinkle the course salt over the loaves. Bake loaves for 18-20 minutes or until the loaves have formed a nice golden brown color and have been cooked thoroughly inside.
Allow the loaves to cool on a cooling rack and serve with olive oil and balsamic vinegar as desired.
Notes
Yields 2 Large Loaves.